While reading a PDF document, sometimes we have to go for dual pages at the same time, might be to compare two paragraphs simultaneously, or to search for something. Many business-oriented people need to view PDF side by side at the same time. Sometimes, people find it quite difficult to access PDF files side by side. Whatever be the reason, going to view PDF side by side is not so easy a task with Adobe itself. For this purpose you would need some professional tool that can make viewing task quite easy. So, in this article, we are going to discuss how to view PDF pages side by side. All the steps have been kept in the simplest form so that everyone can benefit from it.
The Easiest way to View PDF Side by Side
In order to view PDF side by side, you need an easy to use PDF editor that will enable you to do so. We would love to recommend you using the PDFelement Pro. This PDF editor allows you to access PDF pages side by side. With the help of this PDF editor you can also rotate PDF pages, adjust PDF page order and delete unwanted PDF pages with ease.
Detail Steps on How to View PDF Pages Side by Side
Unlike other PDF tools, this PDF editor comes with user friendly interface that help you to open and view PDF files easily. Follow the steps given below to learn how to view PDF pages side by side.
Step 1. Start the Program
You can free download the PDF editor from website. After installation, you can double click on the program icon to start the PDF tool with ease.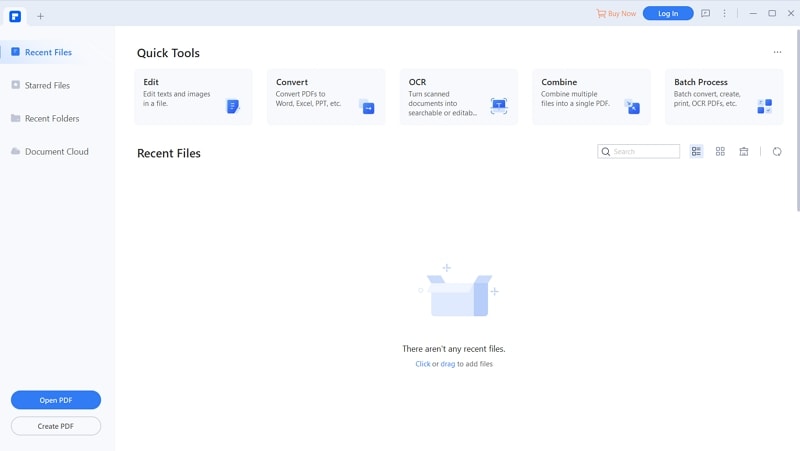 Step 2. Open a PDF File
This PDF editor provides you two easy ways to open a PDF file. You can drag and drop the selected PDF file to the program to open the PDF file directly.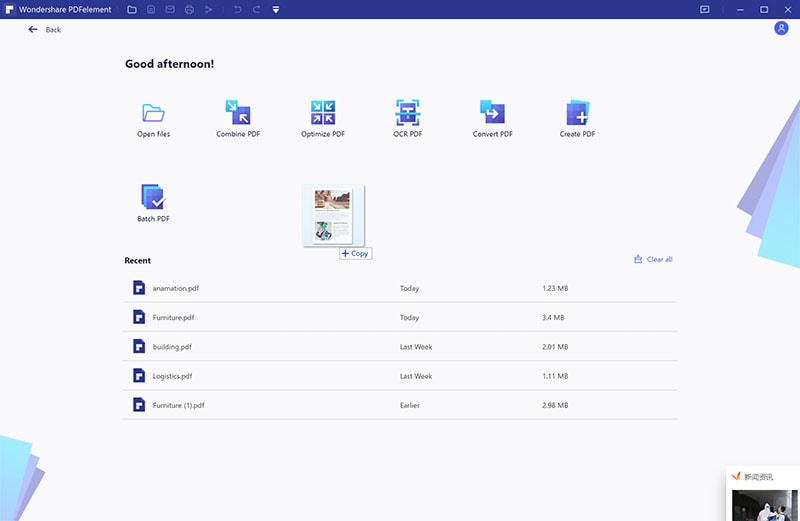 You can also click on the "Open File" button and select PDF file from the local folder to import the PDF file to the program with ease.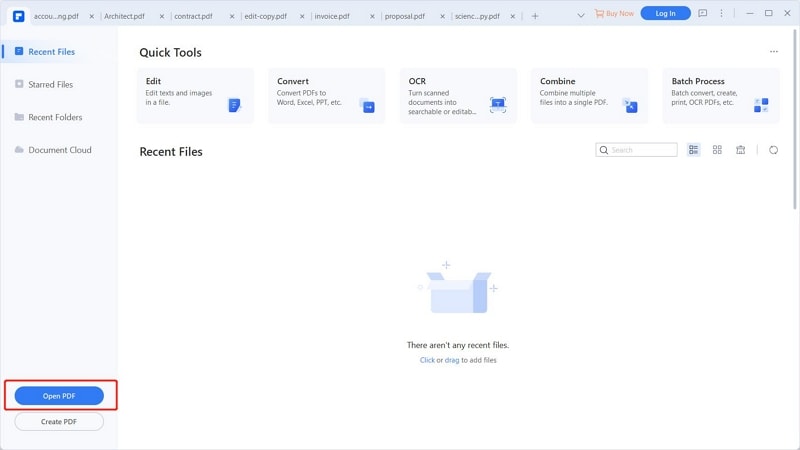 Step 3. View PDF Side by Side
To view PDF two pages side by side, you can click on the "View" button and choose the "View two Page side-by-side" option. Then you can view PDF two pages side by side at once.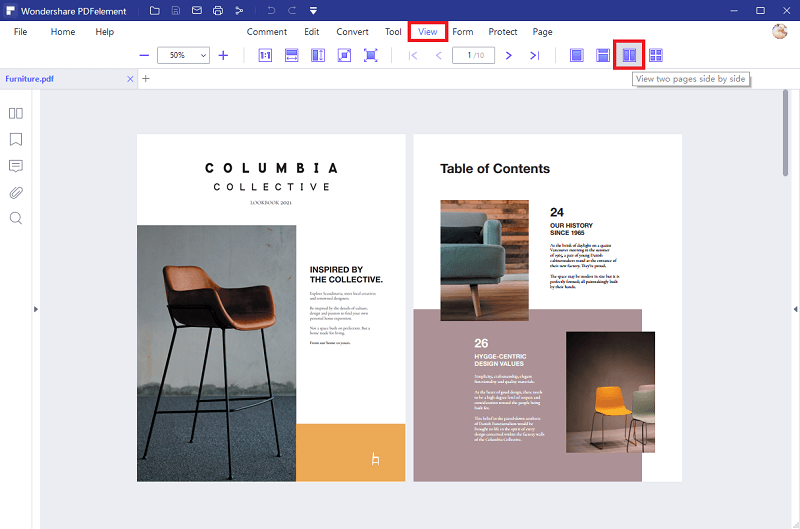 Step 4. View PDF Pages in Different Modes
You can also view PDF Pages in different modes with this PDF editor. To do so, you can click open the "View" tab and choose other page view modes to view PDF files according to your own needs.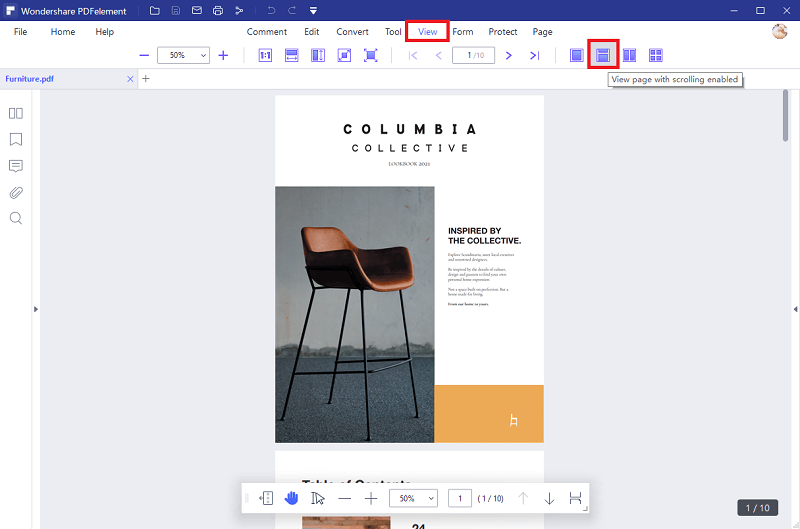 This was the process to view PDF side by side using the iSkysoft toolkit. Thus following the above guide will enable you to get a different view of your PDF pages such as PDF side by side, a single page at a time, scrolling down etc.
---
Why Choose PDFelement to View PDF Side by Side
PDFelement Pro as the simplest interface and is very easy to use. It has been designed so that the newbies can use it with utmost ease. This toolkit has been rated to be one of the best by millions of satisfied global customers and many top tech websites. They also have a free trial available. It enables all the users to try this app before they make the actual purchase. The company releases annual updates to keep you updated with the best of PDF tools that are completely unique to them. We won't simply recommend you to use this amazing toolkit. We are going to justify our choice through all the points that have been mentioned below:
Easy to use tools for different view mode, editing and cropping tools for text, images.
Form creation, OCR, document form conversion, as well management features.
They use a special type of encryption that protects all your data to avoid data loss.
Batch processing, Bates Numbering, file splitting and merge facility, Redact PDF, OCR PDF and so on.
They have a customer support system that is ready to support you round the clock.
This version allows you to organize your pages with bates numbering.