Writing notes on PDF has many advantages. Some PDF files are too large, so they need explanation almost on every page. When it comes to notes they serve the purpose well. When it comes to large corporate organizations then these notes are very handy in presenting certain ideas. Presentation as a whole is considered to be incomplete without these. Therefore, a useful PDF tool for adding notes to PDF files is really necessary. Here we will show you how to write notes on PDF with PDFelement Pro easily.
How to Write Notes on PDF Using PDFelement Pro for Mac
The process to write note on PDF fiels is very simple and straightforward to follow. For ease of use the process has been divided in sections:
Step 1. Launch the Program
At first, download PDFelement Pro and then install it in your Mac computer. Once the installation process is complete, launch the program by double-clicking its icon.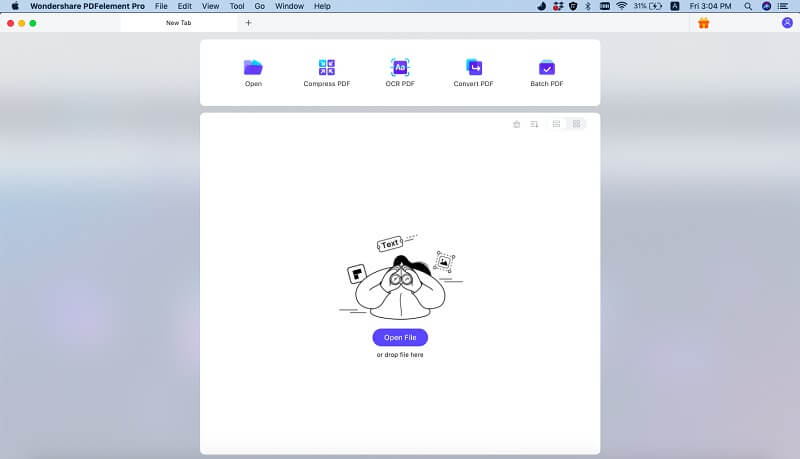 Step 2. Import PDF Files
The "Open File" feature should be used to browse and import the PDF file. You can also drag and drop a PDF file to the program and open the PDF directly.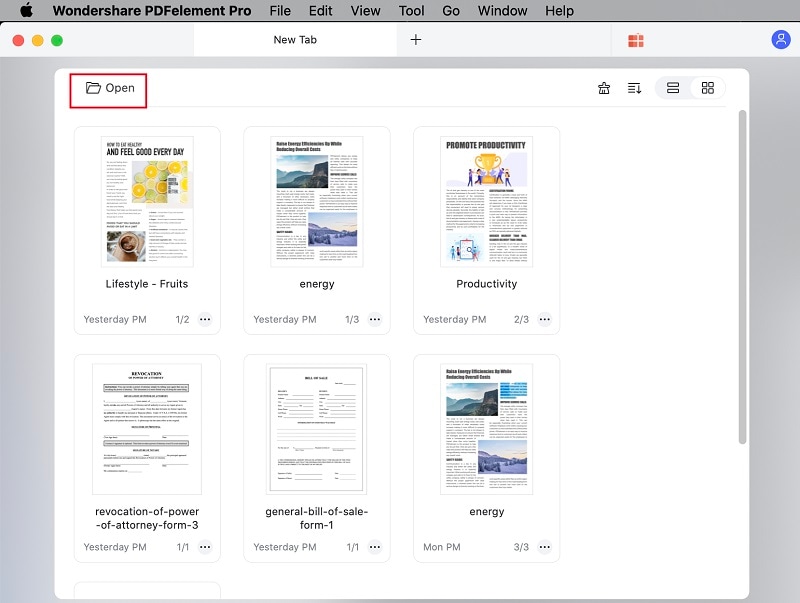 Step 3. Write Notes on PDF
Open the "Comment" menu and you will find "More" button. Then click on the "Sticky Note" button and you can place the note to the part that you want to insert a note. In the right side of the main interface, you can set the settings of the note part according to your needs.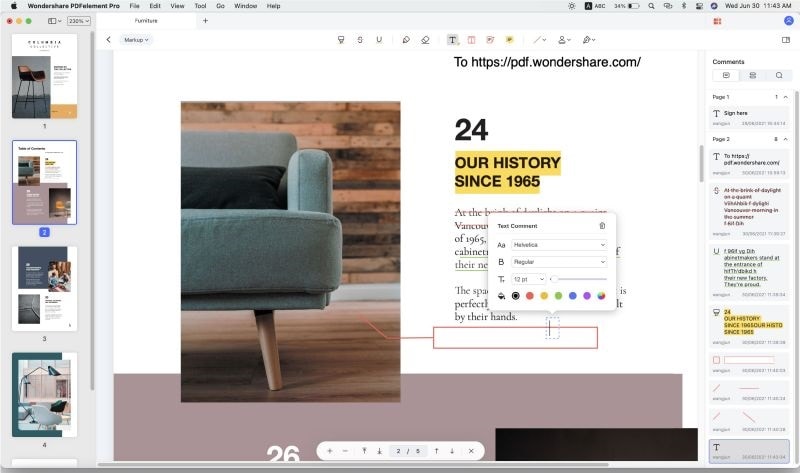 Step 4. Annotate PDF Files with Multiple Markup Tools
Highlight PDF files. Follow comment section to open a new sub tab. It has all the options which can be used to edit and alter PDF as per choice. The "Highlight" button will mark all the selected text on PDF file.
Adding text box. The "Text Box" buttonwill add text just like any other program. The text comment and callout features can also be added to indicate that special instructions have been added to the document.
Drawing free hand shape on PDF. Under the "Comment" tap, you can click on the "Pencil" icon to draw a free hand shapes on the PDF file as your needs.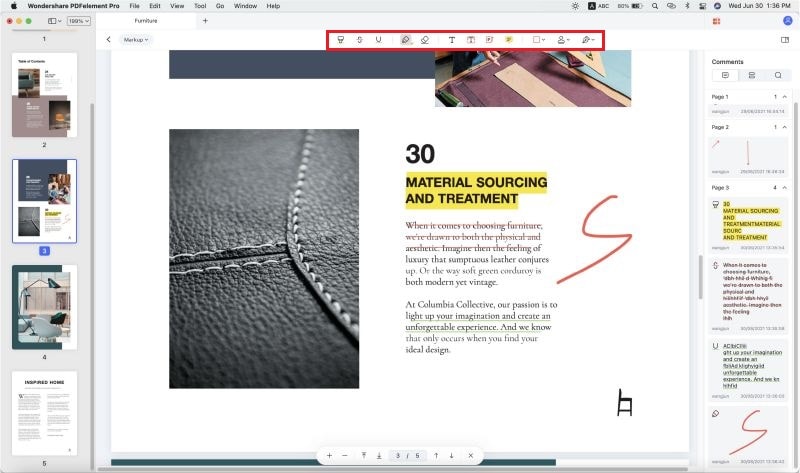 ---
Video on How to Write Notes on PDF with PDFelement Pro
---
The Best PDF Tool to Write Notes on PDF
PDFelement Pro is a multi-function PDF tool that can help users to write a note on PDF in Windows easily. All PDF solutions are embedded into one so user does not have to look for any other program. It is easy to use and editing PDF using this program has never been as easy as it is with this program. The program is lightweight and does not require any hefty installation space and the corporate clients can enjoy additional advantages like batch processing when it comes to this program.
Key Features of This PDF Tool:
Mark up and annotate PDF documents with multiple markup tools with ease.
Extracting and opening PDF files has never been as easy as it is with this program.
Easily create a fillable PDF forms and fill in interactive or non-interactive PDF forms.
It is the best PDF solution which makes it easy for the users to edit, open and alter PDF files with ease
With advance level OCR features it is easy to scan the PDF and extract images from it with ease.
Securing PDF easily. It also means that watermark and signature can be added as a patent to any PDF using this program.