Nitro PDF Creator can help you to create PDF files from a number of file types, which makes it extremely convenient for you. What's more, you can convert your PDF into various file types including Microsoft Word, Excel, PowerPoint and other formats for greater productivity. However, in spite of the great convenience and usefulness of opting for Nitro PDF Creator, you tend to suffer from a number of troubles typical of this application. No worry! Below is troubleshooting when using Nitro PDF Creator and the best alternative: PDFelement Pro.
Part 1: The Best Nitro PDF Creator for Mac Alternative
PDFelement Pro for Mac - The Best Nitro PDF Alternative
PDFelement Pro for Mac is an extremely effective Nitro PDF Creator Alternative. Besides creating PDF from many other formats, this alternative can also edit your PDF documents by changing, adding, deleting texts, images, links and other elements. And it allows you to convert PDF to Word, Excel, PPT, HTML, and other formats. Nitro PDF Creator Alternative comes with a strong OCR feature that enables you to edit and convert scanned PDF as easy as a breeze. (And PDFelement Pro for Windows is also available.)
Why Choose This Nitro PDF Creator Alternative
Create high quality PDF from other formats
Edit PDF texts, links, images, page as easy as on Word
Convert PDF to Microsoft Office formats, images, and more
Easily fill out and create PDF form, and extract data from forms
Secure PDF files by adding password, watermark and signature
Can edit and convert scanned PDF with OCR feature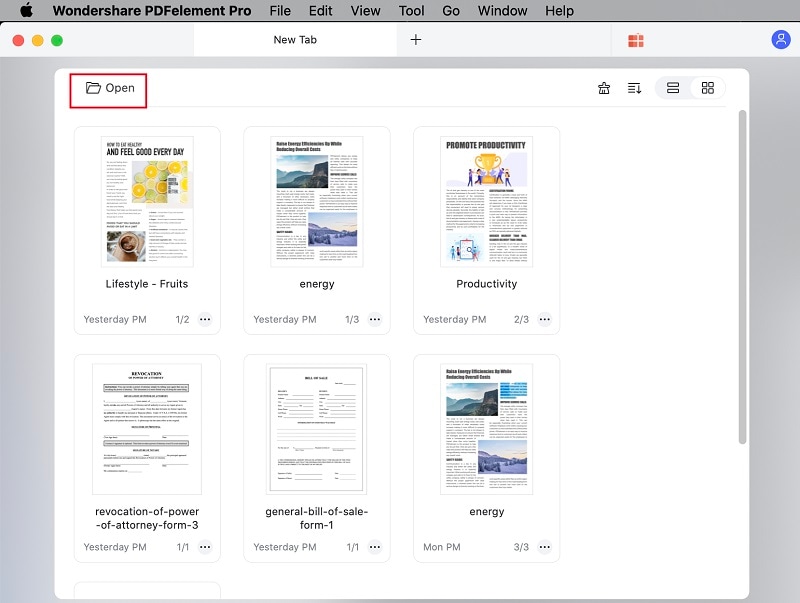 Choose the Right PDF Creator that is Best for You
| Products | Nitro PDF Creator | PDFelement Pro |
| --- | --- | --- |
| Price | $139.99 | $99.95 |
| Create PDF from other formats | | |
| Come with OCR feature | | |
| Secure PDF with password | | |
| Merge and combine files | | |
| Edit PDF documents | | |
| Convert PDF to Word, Excel, and more | | |
| Create and fill out PDF forms | | |
| Leave comments and sign PDF | | |
---
Part 2: Top 5 Troubleshooting on Using Nitro PDF Creator
Problem 1: The Nitro PDF Creator can freeze during the conversion process and even crash at times, which might be systems not receiving adequate maintenance.
Solution 1: The problem is often with too many useless references in the registry, and you can get rid of this problem by fixing your broken registry entries while removing the useless ones. This is often the best way to handle the ensuing stability issues.
Problem 2: Another common problem faced by you is during the conversion of PDFs back into word documents, which often results in large unusable images.
Solution 2: This is rampant when the original file, which the PDF creator converted into the PDF file, was an image that does not leave any formatting data. Ensuring that the PDF scanner has its Optical Character Recognition feature turned on is necessary to get usable images from the reconversion of such PDF files.
Problem 3: Active hyperlinks in PDFs created from documents containing the same become inactive upon conversion.
Solution 3: This problem is especially rampant with the older version of this software, and you can get rid of it by updating your copy of this tool to the latest version. Moreover, you need to look out for likely omission by various applications such as word processors of site addresses that do not take them anywhere and therefore, become inactivated in the converted document.
Problem 4: At times, you may receive a message containing the text User-Interacted or Failed Conversion while trying to convert any of your documents into the PDF version.
Solution 4: However, you need not panic in case of such an occurrence. All that you need to do is go to the control panel on your computer, and uninstall Nitro PDF Creator. Next, you need to reinstall it, which is not likely to result in the recurrence of the same problem all over again.
Problem 5: Any PDF file may not be visible in a browser because of corrupted plug-ins, which is another rather common problem with Nitro PDF Creator.
Solution 5: The best way to handle this problem is by repairing the plug-ins, which is most likely to make the PDFs once again in the browser.
---
Part 3: Other 5 Best Nitro PDF Creator Alternative
#1: Nuance Power PDF Standard
Nuance Power PDF Standard is designed in a way such that it can view, manipulate and manage PDF files. The PDF has connectivity to a hosted web service that enables users to convert PDF files to Excel, Word and WordPerfect using OCR technology. The PDF creator has form filler capabilities like saving filled forms and support for XFA forms. The users can prevent JavaScript installation for security purposes. It can scan files, highlight, and cross-out in a single step.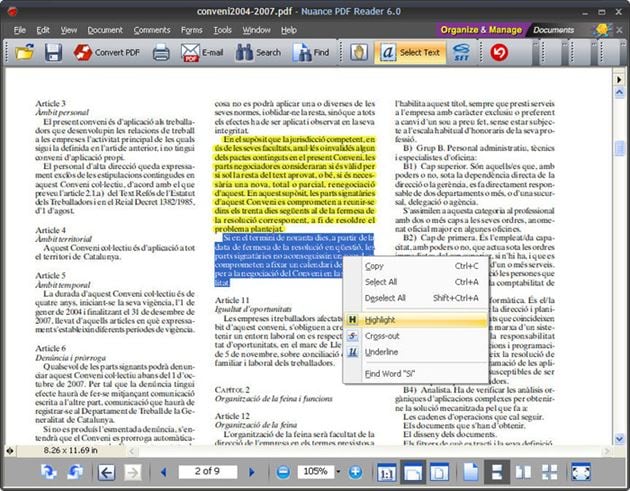 #2: Qoppa Studio 8 Pro
Qoppa Studio 8 Pro is a commercial software programme for end users to review, create and edit PDF documents. The PDF software comes with two options that are the costlier Pro software and the low-priced standard option. The PDF supports importation Word documents, merging, watermarking, and splitting of files. It also comprises of an innovative editing and pages assembly tools. The Qoppa PDF is one of the best as it can store files in their original format. The PDF is very easy to use as the toolbar icon is not intuitive. The software has very useful hooks that are connected to numerous cloud-based storage systems. In Short, Qoppa PDF is the best tool for page manipulation, markup, and OCR-based conversions.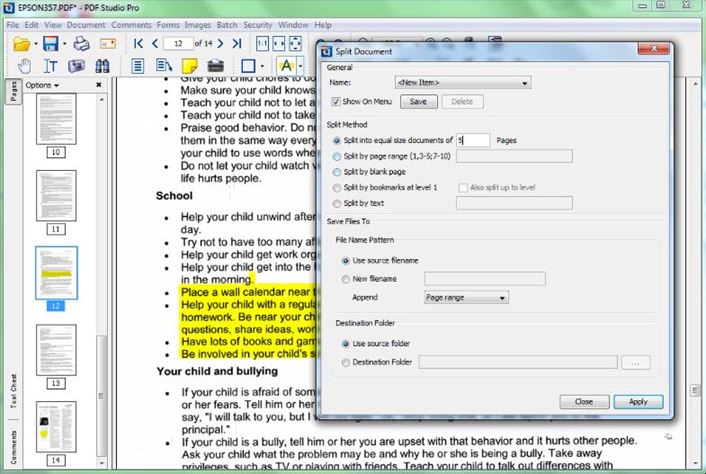 #3: PDF-Xchange Editor 3.0
PDF-Xchange Editor 3.0 is designed for anyone, from home users to large corporates. This PDF creator is designed in a way that it is the best for marking up and editing scanned documents. The PDF creator can be the best alternative to the nitro pdf creator. The PDF-Xchange is smaller, faster and has more features as compared to the other PDF creators in the market. The PDF includes PDF Xchange Lite Printer that has the capability of converting PDF from any Windows application. It also has a powerful new Fillable Forms Editor. It offers a fast track communication with customers or inter-department workflow with Fillable PDF Forms.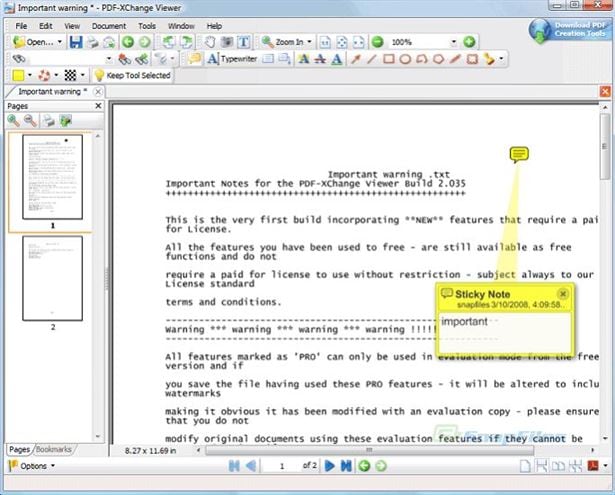 #4: Cute PDF Professional 3.7
Cute PDF Professional 3.7 is a must have app for iPad users. The beautifully designed software supports five languages and will allow you to fill PDF forms with ease. The advanced tool allows you to read, store, annotate, highlight, make notes, draw with your finger and more. It comes with a unique PDF Review Mode that allows you to edit and review PDF with ease by just selecting a passage that you would like to edit, add or remove text.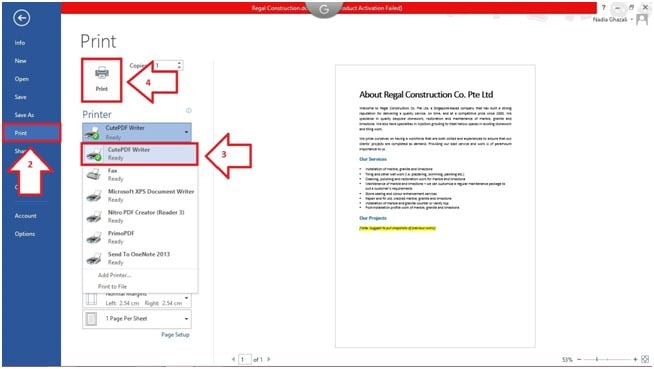 #5: PDF Escape
PDF Escape is a service free PDF creator program. It offers free service that let the users upload ten files that must be not more than 9MB in size each. The files must also be not more than 100 pages long, and the documents are erased after seven days of inactivity. PDF Escape can edit files by allowing customizations and markup of PDF, moving and deleting pages in PDF files, creating new form fields and edit existing content. One of the good things about this PDF is that the user can print PDF files without installing any software.