This article takes you through DocuPub PDF compressor and its best alternative - PDFelement.
The DocuPub PDF compressor is indeed a good PDF compressor tool. However, many people struggle to use it or find it limited and need an alternative. If you want to save your time and energy, the best bet is to find the right guide and compress PDF with DocuPub or its alternative with ease. The good news is that this article gives you a step-by-step guide on how to compress PDF with DocuPub.
How to Compress PDF File with DocuPub
DocuPub is a simple yet effective online PDF compressor tool. Although the interface looks odd or basic, it still offers more PDF compression and is worth trying. This online tool gives users options to customize compression settings to easily meet their needs. However, users can only upload a maximum file size of 24MB. The following steps illustrate how to compress PDF with DocuPub.
Step 1. Visit the DocuPub PDF compressor page using your favorite browser on your device.
Step 2. Choose the desired compression presets and settings under the "Compression Settings" option.
Step 3. Once satisfied with the settings, click the "Choose File" button and browse for the PDF file that you want to compress.
Step 4. Finally, click the "Upload & Compress" button to initiate the compression process. Wait until the process is completed.
Step 5. When the process is done, you can view your document on the link provided.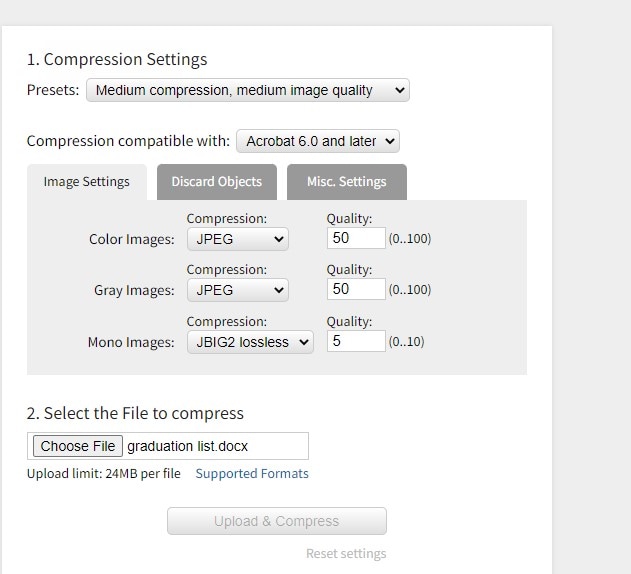 ---
How to Compress PDF File with DocuPub Alternative
PDFelement is undoubtedly the best DocuPub compress PDF alternative. This is an all-in-one powerful PDF software that is equipped with nearly every feature you would demand from a modern PDF solution. This makes it suitable for all types, sizes, and the nature of PDF tasks. With this program, you can easily convert, create, edit, annotate, compress, merge, organize, protect, print, and perform PDF OCR. Other major highlights of PDFelement include speed, ease of use, intuitive interface, compatibility, and affordability.
How to Compress PDF File with DocuPub Alternative - PDFelement
PDFelement has never been complicated. It provides a seamless platform to compress PDF files to desired quality and size, as shown below.
Step 1
Open a PDF File
First, open PDFelement on your computer to access the primary window. Locate and click the "Open files" icon. On the displayed file explorer window, choose the PDF file that you want to compress, then click "Open" to upload it to PDFelement.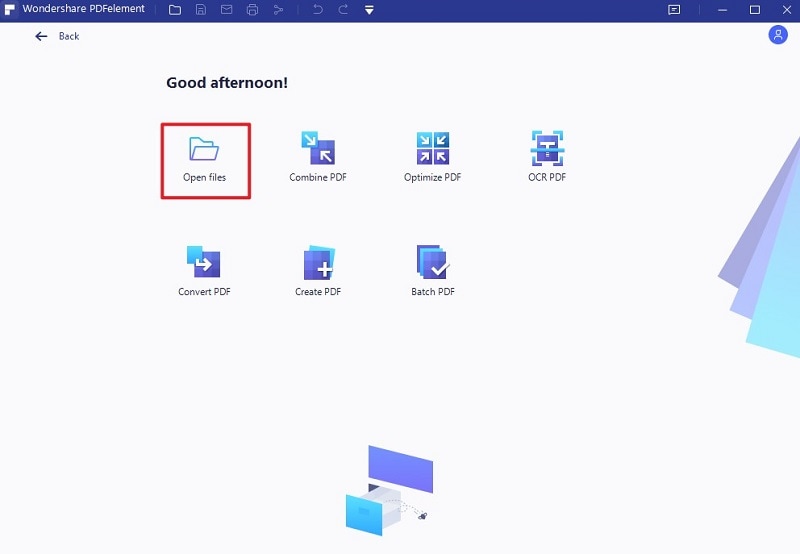 Step 2
Compress PDF
With the PDF file now uploaded, go to the "Tool" tab and click the "Compress PDF" button from the options displayed below it. You should see the "Compress PDF" window on the screen.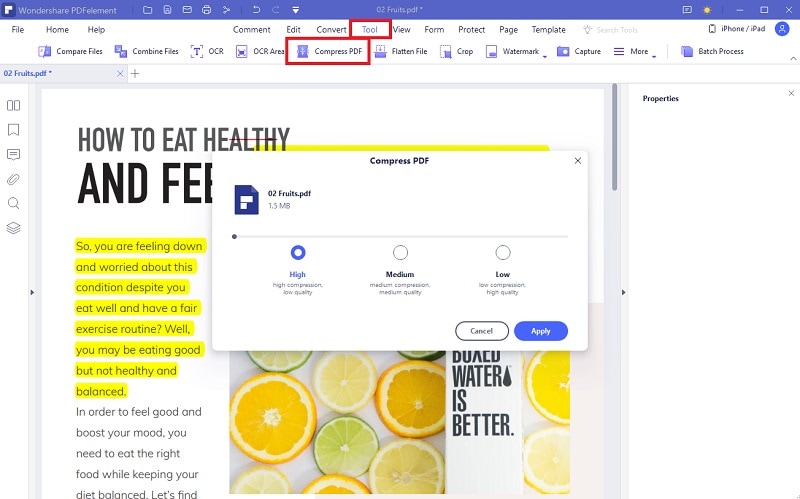 Step 3
Choose the Compression Degree
On this "Compress PDF" window, choose the desired compression level. The available options include High, Medium, and Low compression levels. Just choose the compression level that meets your need and click "Apply" to trigger the PDF compression process.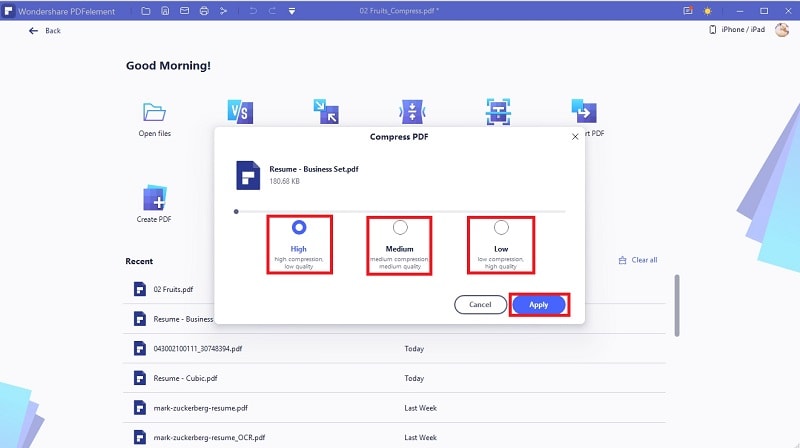 Step 4
Open and Save the Compressed PDF
Click the "Open" button to open your compressed PDF file when the compression process is over. Once opened, go to the "File" section and choose the "Save" option to save your newly compressed PDF file.