All companies, whether big or small must do their accounts so they are financially aware of the position of the company. There are several software options used to keep accounts by businesses all over the world. These come with different features depending on the type of account records that are required. The best accounting software options have a great user interface and are easy to use, even if they do have powerful accounting features. This article will look at the top 10 best accounting software solutions being used in the world today.
Part 1. Top 10 Best Accounting Software in 2021
#1. Quickbooks
Quickbooks is one of the simple accounting software in the world. It has online, desktop and mobile versions, ensuring that you can do your accounting from anywhere in the world. It is also connected to major payments gateways, ensuring fast and easy processing of invoices.
Pros:
Powerful accounting tool that has several features.
It produces detailed reports to analyze the financial performance of a company.
It can manage payroll and other internal expenses.
Makes tracking of assets easy.
Cons:
It is quite complicated to use, and is not great for entry-level accountants.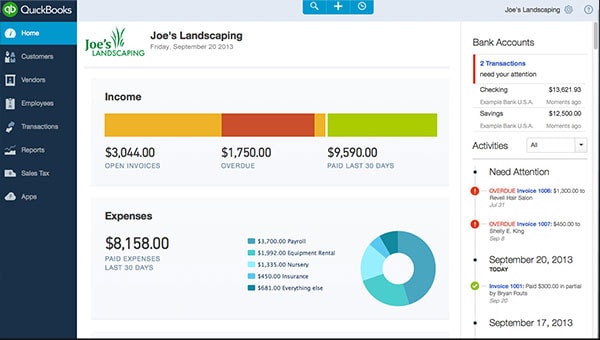 ---
#2. Freshbooks
Freshbooks is one of the leading accounting software solutions available on the market. It is quite easy to use, and is favored by small businesses and freelance accountants. With over 500 million users all over the world, time tracking and accounting has never been more streamlined. It has direct connections to the major payment gateways to allow easy payment of invoices.
Pros:
Easy to use and straightforward.
Generate reports with ease for analysis of company performance.
It has a mobile app for easy accounting when on the move.
Direct payment through major gateways.
Cons:
It can be pricey for some users.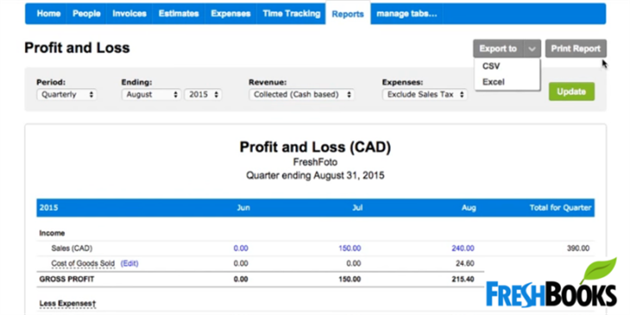 ---
#3. Xero
Xero is a fantastic accounting tool which is used by more than 5,000 banks, credit cards and online payment gateways. You can easily reconcile your bank accounts ensuring that your accounting is updated whenever you use it. It supports several different languages and currencies. It can be customized to fit particular needs of any company.
Pros:
It is easily customized.
It automatically reconciles accounts.
It updates currency conversion rates whenever you use it.
It is a great accounting tool for small businesses that do not want to buy expensive software
Cons:
It lacks some of the advanced features required by large companies.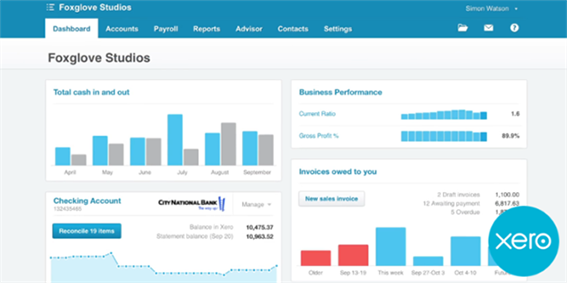 ---
#4. Zoho Books
The Zoho Books is an accounting tool from the Zoho family of tools. This is great value for money and will automatically update bank accounts, automatic payment reminders, and tracking of your assets and finances. It has a mobile version and allows for collaboration for easy reconciliation of finances from different company departments.
Pros:
It has an easy to use interface.
It automatically reconciles bank account information.
It allows for integration with other Zoho products.
Allows for different departments to collaborate and make accounting easier as a whole.
Cons:
The analysis tools should be more powerful.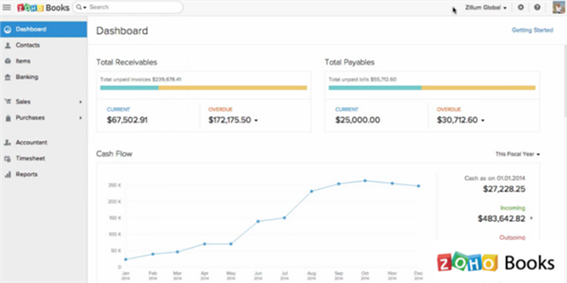 ---
#5. BrightPearl
BrightPearl is an accounting tool that is similar to Freshbooks, but costs a lot less. It is ideal for small and medium sized companies which may be on a tight budget and cannot afford expensive accounting tools. It is ideally suited for retail purposes and is based in the cloud allowing you to do your accounting from anywhere as long as you can get an Internet connection.
Pros:
It is easy to use.
It is low-priced.
It will give you reports that you can analyze.
Cons:
It is mostly great for retail companies.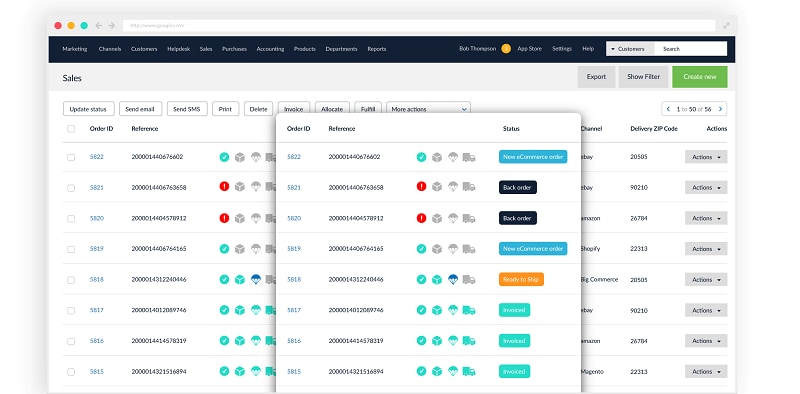 ---
#6. FinancialForce Accounting
FinancialForce Accounting is comprehensive accounting and financial management tool. It is best suited or large corporations and uses the power of Force.com. It is robust and yet still easy to maintain. It has a complex interface and is best suited for professional accountants. It does billing, ordering, cash management, and eventually optimizes the flow of cash within the company.
Pros:
It is also a financial management solution.
It gives detailed reports for analysis.
It is great for large companies.
Cons:
It is complex and cannot be used by entry-level accountants.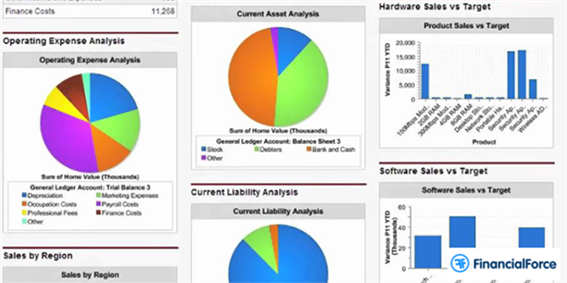 ---
#7. Sage 50
The Sage 50 is a great accounting software solution, and comes in several different versions to suit different business models. It is quite simple to use but has a robust set of features for detailed accounting. You can manage your cash flow, billing, receivables and payables. It has module-level security features and others that are suited for specific industries.
Pros:
It is very popular because it is easy to use doing away with most bells and whistles which you may never use.
It is fast and flexible, making it great for quick accounting.
Cons:
The interface can be a bit confusing for a new user.
Security features can be a hindrance.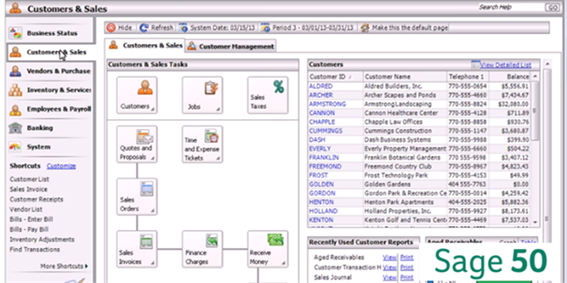 ---
#8. AccountEdge
The AccountEdge is an accounting tool is best suited to small business models. It runs on the desktop and runs payrolls, purchases and sales. It allows for double entry enabling accountants to double check their files. It gives insightful reports whenever you need them. It does automated invoicing, direct deposit of money to banks and other payments channels, and is great for keeping inventories.
Pros:
It is quite basic but offers what a small company really needs.
It allows for automatic streamlining of cash flow.
Cons:
The tool is basically targeted at small businesses and not good for corporations .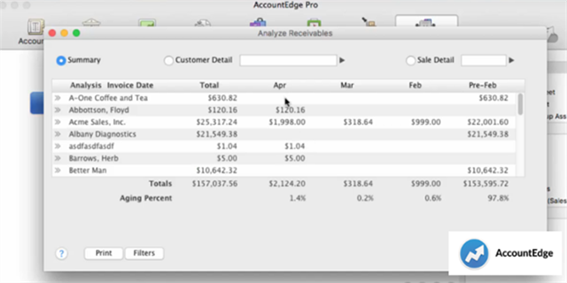 ---
#9. Zybra Accounting
Zybra Accounting is another hidden accounting gem that streamlines and simplifies invoicing, payments, tracking of expenses, reconciliation of banks accounts, scheduling payments and generating reports. It is easy to use despite the robust set of features. It has several layers of security and encrypts data. It also has several firewalls, ensuring that your company accounts are safe from tampering by hackers.
Pros:
It is a very safe and secure accounting tool with several security and firewall layers.
It is easy to use.
Streamlines your accounting with the robust set of features.
Cons:
There are none at the moment.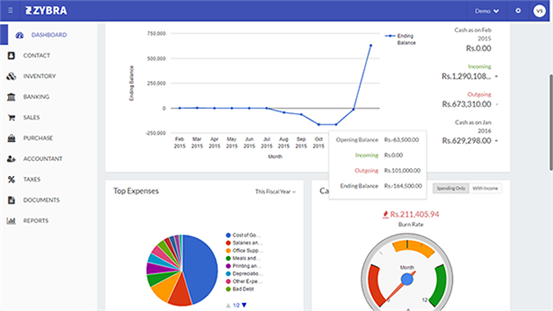 ---
#10. Tipalti
Tipalti is a financial management and payment automation tool that is based on the cloud. This makes it easy to make payments to any region in the world. It is great for corporations that have offices in different parts of the world. It is wired to most payment channels and automatically updates crucial financial information on a daily basis. The features allow for reducing late payments, noncompliance and over-tasking your accounts team.
Pros:
It is quite powerful and is based on the cloud for global integration.
Integration to payment gateways and bank accounts allows for easy movement of cash.
The automatic features reduce non-compliance, late payments and overworking your accountants.
Cons:
The tool is quite challenging for novice accountants.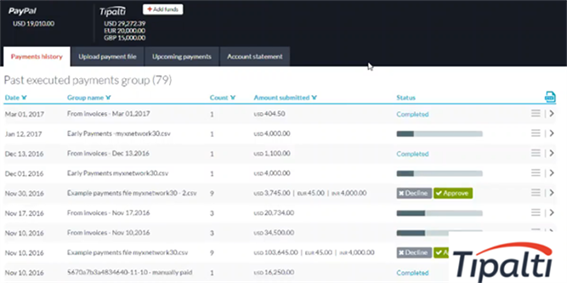 ---
Part 2. The Best PDF Software for Accounting
Now you may be wondering what a PDF editor has to do with accounting software. With PDFelement Pro, you can add and edit forms which can be formatted to do accounts. You can easily convert some accounting documents into PDF thereby ensuring that your accounting information is protected. You can create accounting forms that have their own formula which helps you do some basic accounting functions. You may also take a full Excel accounting toll and incorporate it into the PDF editor, thereby doing your accounting within it. You will then be able to output the accounting information in the best possible format. All images and objects that you will have used will be clearly displayed.
The main features of iSkysoft PDF Editor 6 Pro:
Create and Convert – From a blank page, you can now create your own PDF document. You may also add files of other formats by converting them from their original format to PDF.
PDF Forms – Now create your own PDF forms rather than look for templates online. Edit forms and fill them too.
Edit & OCR – Scan printed documents into PDF images. After that place them to iSkysoft PDF Editor 6 Pro and then take them through OCR to turn them into editable text.
Digital signature – You can now mark your work through the use of a digital ID. You can also change the permissions on these files.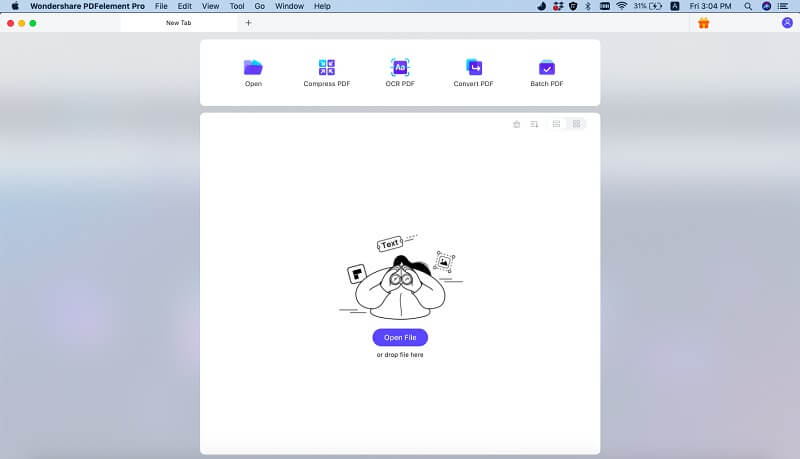 Accounting is a basic necessity for any business. You are in business to make money and the way you manage it is very important. This is why you need the best accounting tools to work for you at all times. We have provided you with a list of 10 of the best accounting tools for the year 2018. You may also use iSkysoft PDF Editor 6 Pro for some basic and secure accounting purposes. The conversion features allow you to convert accounting files from other formats to PDF.