In the days before computerized page layouts, paste-ups were done with careful measurements to put everything in place. Nowadays, publications are designed with special software like Adobe InDesign program. However, this program is a bit expensive. Fortunately, there are various other InDesign alternatives to help you get the job done at a fraction of a price. Here in this article, we have sought out the Top 5 InDesign Adobe Alternative just for you.
Part 1. Top 5 InDesign Alternative
#1 PDFelement Pro
PDFelement Pro without a doubt is one of the best and the most advanced Adobe InDesign alternative available in the market today. Its incredible features help you create professional PDF documents. This simple to use program performs the same level of functionality as Adobe InDesign. It also enables you to edit PDFs, change text and images, helps convert, extract as well as protect the files. PDFelement Pro delivers a hassle-free PDF editing experience for your personal and business needs.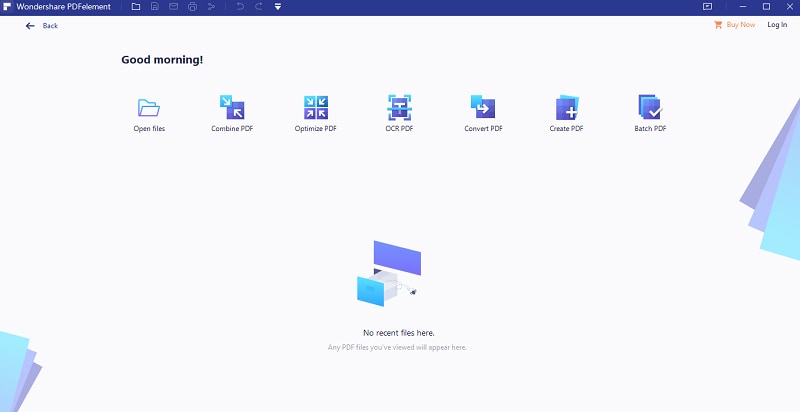 ---
#2 Scribus
Another well-known InDesign alternative is Scribus. It is a fully-featured desktop publishing application with several powerful tools. It's easy to use interface enables even a beginner to learn it in no time. Scribus supports CMYK colors, most major bitmap formats, including those of Adobe Photoshop, and universal PDF creation. It also allows you to create a set of vector shapes using its powerful tools.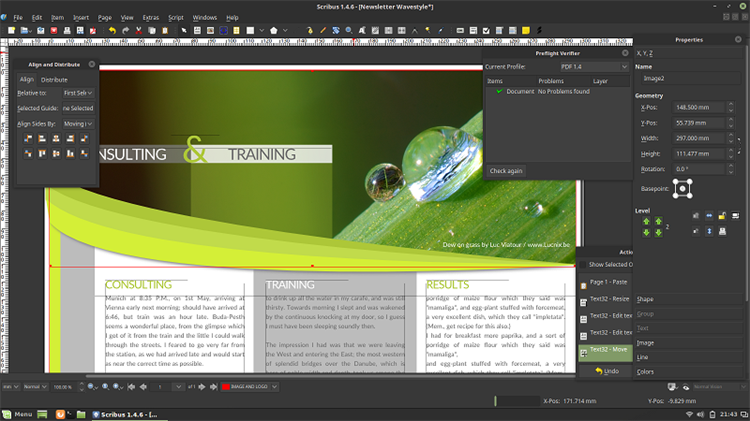 ---
#3 Microsoft Office Publisher
Microsoft Office Publisher is a simple to use editor for fast compilation of newsletters, posters, banners, address labels, and flyers. It is the simplest alternative to InDesign with more advanced layouts. It has a large number of templates that you can use in your documents. This InDesign alternative offers you a large number of styles, various fields, and fonts. It also allows you to use functions as drop caps, text direction, and image repainting.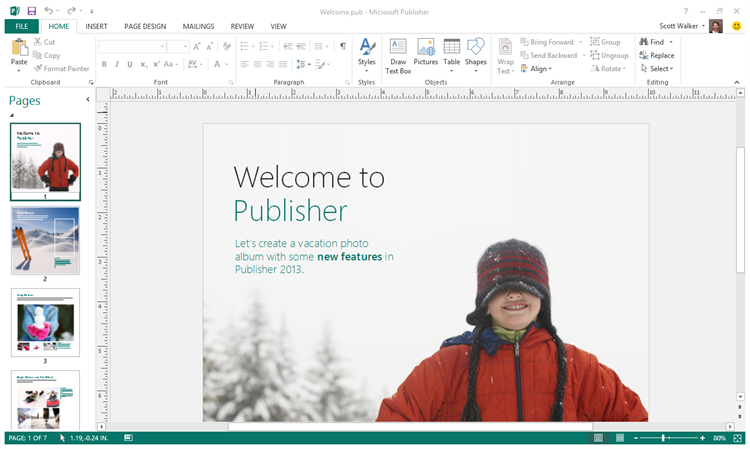 ---
#4 Affinity Publisher
Affinity Publisher is designed for Windows and Mac OS users. This Adobe InDesign alternative can help make one or multiple-page documents. The program can create layouts that combine typography, graphics, and photographs such as magazines, flyers, brochures, and books easily. This InDesign alternative provides you with a large number of screen sizes and useful vector icons.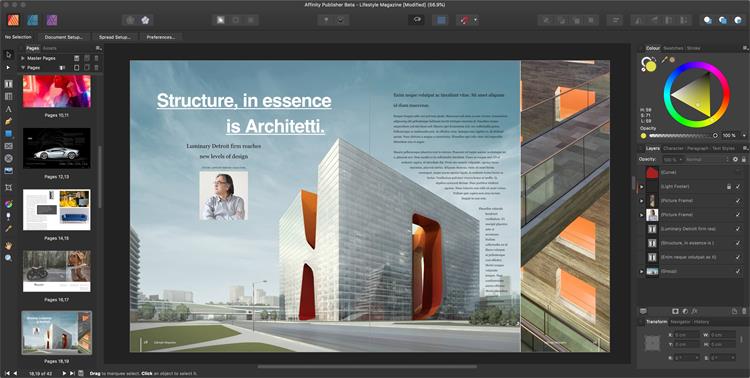 ---
#5 QuarkXpress
QuarkXpress, often known as Quark is one of the best alternatives to Adobe InDesign. It enables you to create documents with complex layouts because it operates in a WYSIWYG environment. The best feature of this InDesign alternative is that no programming or coding is required and you can easily convert documents from print to digital format. QuarkXpress can also be used to make material for tablets, e-readers and, the web. With this InDesign free alternative, you can easily make up ordinary and multi-column pages with illustrations and adjust field sizes.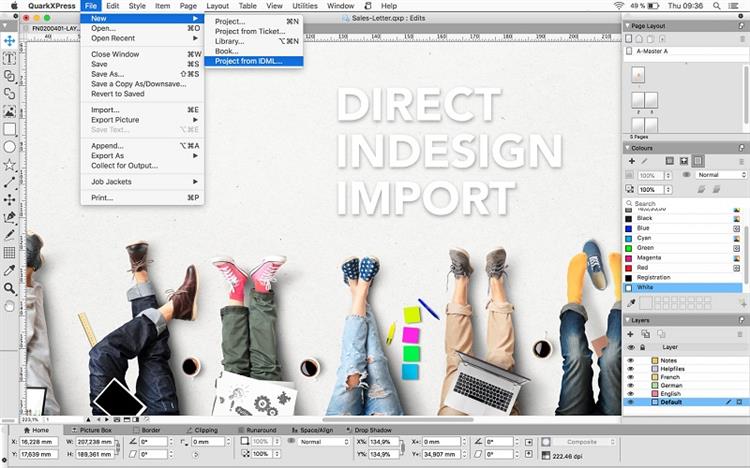 ---
Part 2. Choose the Best InDesign Alternative for You
Features

Pros

Cons

Compatibility

Price

PDFelement Pro

Simple to use interface
OCR feature
Annotate and edit PDF documents like word
Convert PDF to other formats

Some advanced features are unavailable in the free-trial version

Windows, Mac, iOS, and Android
Free or $69/year
Scribus

It is an InDesign free alternative
Supports bitmap formats
User-friendly interface

Does not support INDD files
No print feature available
Need scripts for performing several functions

Linux, Mac, and Windows
Free to use
Microsoft Office Publisher

Easy to use
Program runs fast

No web templates
Weak vector graphic tools

Windows and Mac OS
Free or $10/month
Affinity Publisher

Integration with Affinity Photo and Designer
Large base of vector icons
Profound work with text

It is a bit difficult to use

Mac, Windows, and iOS
Free Trial and $10 a month
QuarkXpress

Control over semitones and colors
Online customer service and support
Helps create complex graphics easily

Limited free version available
No layers

Mac and Windows
Free or $79