PDF files have become a common part of daily life. Whether you want to download an online file, scan personal documents or submit assignments, PDF is the standard file format. Necessity is the mother of all inventions – as common as PDFs have become today, more and more PDF tools are also available online. One common tool to draft, edit and format documents today is Google Docs which allows you to open documents saved in Google Drive. Hence, you can also annotate PDF in Google Drive. With the help of the annotate PDF Google Drive, you can insert comments, notes and other objects to the content of your PDF document.
Today, we will talk about how you can annotate PDF in Google Drive in just a few simple steps! So, let's dig right in to see how to annotate PDF Google Drive.
How to Annotate PDF in Google Drive
Google Drive is one of the biggest file storage and synchronization services on the web today. It allows users to store different files on the server across a wide range of devices and makes it easier for them to share these files with others online. It is linked to other Google apps such as Google docs and Google sheets. So when you upload a PDF document in Google Drive you can easily annotate it using the tools available.
Let's see how you can annotate PDF in Google Drive.
Step 1. Open PDF
To open PDF in Google Drive first you need to add the PDF to the drive. For this go to 'New' > 'File' upload and add the PDF in Google Drive. To preview the PDF double click on it.
Step 2. Annotate PDF Google Drive
To annotate PDF in Google Drive, click on the second icon in the top right corner of the interface called 'Add a comment'. Now highlight the text where you want to add Annotation. Once you have highlighted the text click on the icon and start typing in your comment.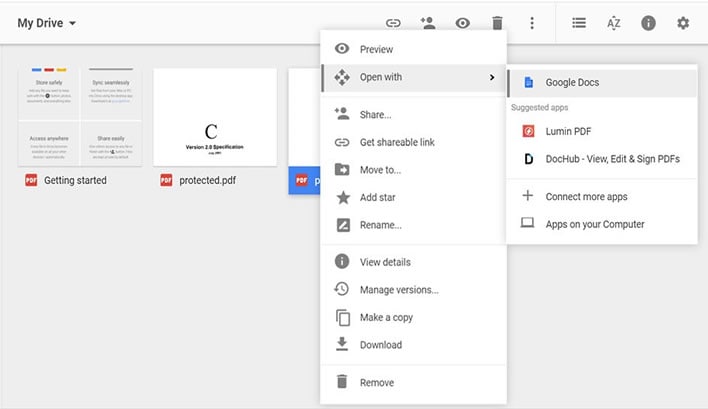 Step 3. Save PDF
Once you have added the annotations Google Drive will automatically update the document and save all the changes you have made. In this way, you can annotate PDF Google Drive quickly and easily.
---
How to Annotate PDF with Google Drive - PDFelement Pro
PDFelement Pro is a one-stop-shop for PDF documents. You can edit, share, convert, annotate and sign PDF documents using this software. Furthermore, it offers a great user interface and plenty of advanced features. It is easily available for both Mac and Windows and offers cheap subscription rates as compared to its competitors. PDFelement Pro makes it easier for you to annotate PDF documents through many tools that allow you to add notes, stamps, and highlights to the PDF document.
Follow this guide below to add annotations to PDF with this software. Guide to Annotate PDF with PDFelement Pro
Step 1. Open PDFelement Pro
Download PDFelement Pro in your device and once it is installed to launch the app. To annotate a PDF file first open the file in PDFelement Pro.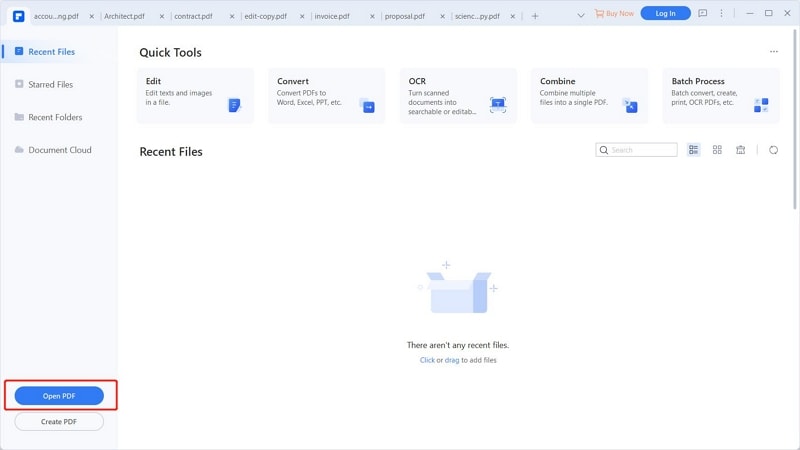 Step 2. Annotate PDF
Go to the 'Comment' Tab in the toolbar at the top of the interface. Under the 'Comment' Tab, you will find different tools for annotation such as sticky note, highlight, text, and stamp. You can use these tools to add annotations within your PDF file. Moreover, you can also mark up your PDF file using several other tools available in the formatting tabs.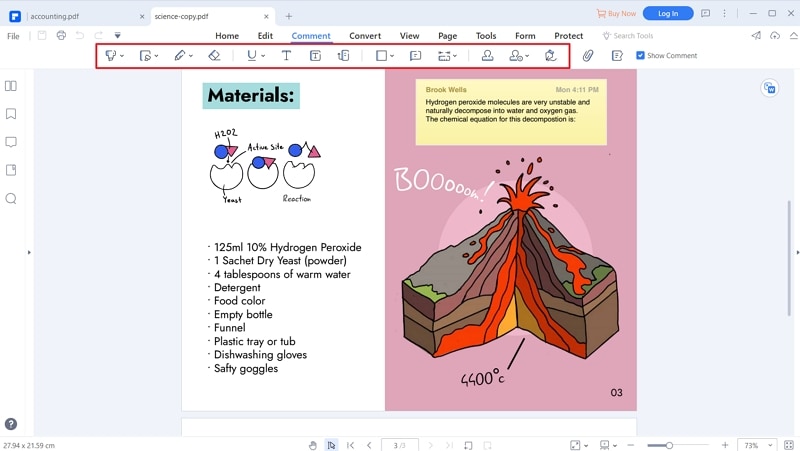 Step 3. Save File
To save your file go to file in the top left corner of the screen and click on 'Save'. A popup window will launch where you will select the file location and name your document. Finally, click on 'Save' to save your PDF document.