PDF has become one of the most commonly used file types. This is why the internet today is filled with a plethora of software and tools to edit PDF files and add annotations. Annotations are additional objects that can be added to a PDF document. The purpose of annotations is to provide clarification to the content within the PDF file. You can annotate documents online by adding highlights, text, stamps, signatures etc. To annotate PDF online you can use a free PDF editor that will allow you to annotate PDF online free with the help of some basic formatting tools. If you don't know how to annotate PDF online then don't worry because today we will tell you how you can annotate documents online quickly and easily. Let's move on and see how you can annotate PDF online free with the help of reliable and efficient software.
How to Annotate PDF Online with Easy
As stated earlier there are many online sites that allow you to annotate PDF online and one search software is PDFescape. PDF escape is a free web best PDF editor that allows you to annotate documents online with the help of different tools. You can also read, convert, print, save and scan PDF files with the help of PDFescape. It offers both 3 and premium versions for users.
Step 1. Upload PDF to PDFescape
PDFescape allows you to register and sign in an order to use the software. After signing in, upload your PDF document.
Step 2. Annotate Document Online
The annotation tools are located on the left side of the interface. You can click 'More' to get more tools. There are also other annotation tools like text, sticky notes, and highlights which you can use.
Step 3. Save PDF
PDFescape is going to store this document in your account but for offline purposes, you can save your document. Click on 'Save' and then 'Download' to get the file.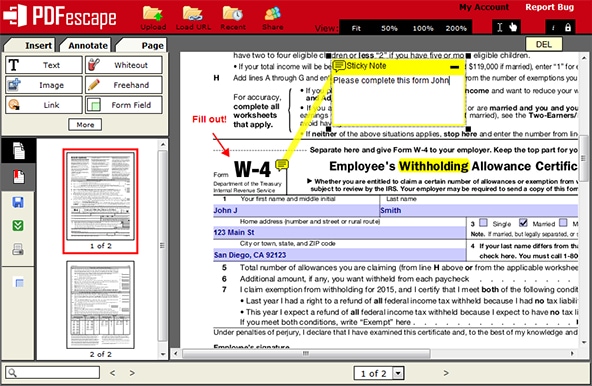 ---
How to Annotate PDF on Desktop Quick and Safe
PDFelement Pro is a versatile PDF tool that allows you to read, annotate and sign PDF. It offers easy to use tools and features which can be used on both windows and mac. Industrial professionals can use the software to a new date PDF document belonging to a wide range of fields like education, engineering, construction, etc. With advanced features and great customer support, PDFelement Pro offers very affordable subscription prices as compared to its competitors. Therefore, if you want to annotate documents on a desktop like a pro then the PDFelement Pro is the software you must download.
Follow this step by step guide to annotate PDF document in just three simple steps:
Step 1. Launch PDFelement Pro
Download PDFelement Pro on your desktop and launch the software. Click 'Open File' to open the PDF file you want to annotate.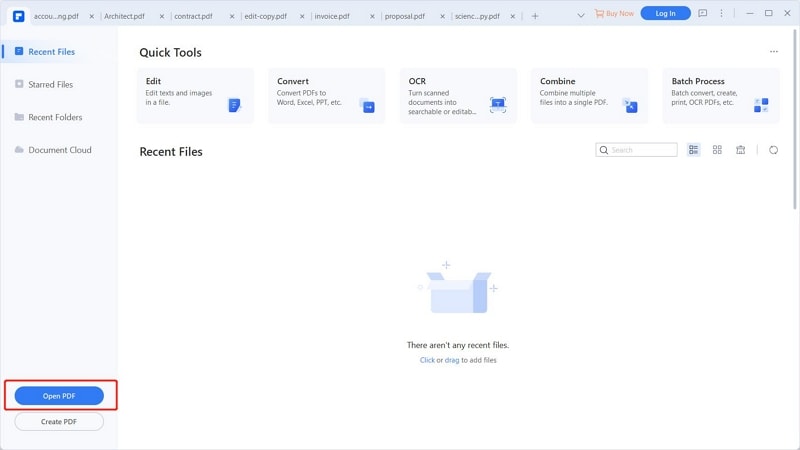 Step 2. Annotate PDF
Open your PDF document and use the tools available in the software to add annotations to your documents. Go to 'Comment', you can choose highlight, sticky note, stamp and more tools to annotate PDF file.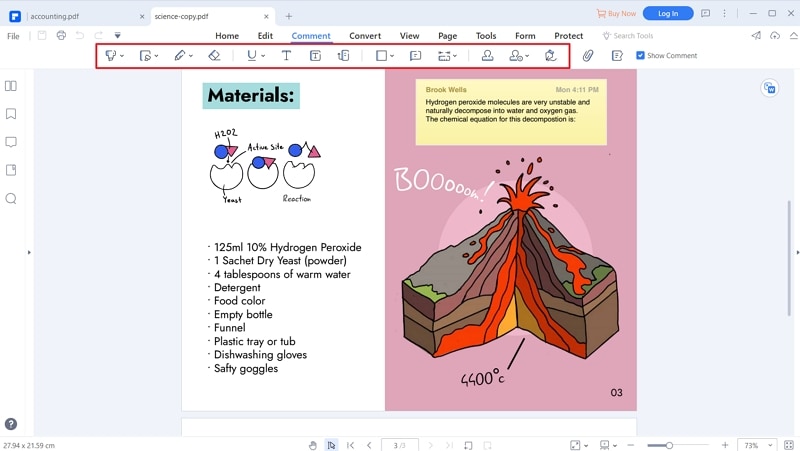 Step 3. Save PDF
Simply click on 'Save' in the 'File' Menu. Now, select the desired location and name your document. Finally, click on 'Save' to save PDF permanently on your desktop.