Flatten PDFs are all around us today, they are used to collect data back from surveys, get responses from consumers, or even to get readable papers. Flatten form fields pdf are changing the way of generating responses. These PDF forms are much faster, lightweight, and accurate to use.
With these three tools to flatten PDF form fields, you can easily make flatten form fields pdf.
The Best 3 Tools To Flatten PDF Form Fields
#1. PDFelement Pro
PDFelement Pro is an all-rounder PDF editor that provides powerful tools for editing, reading, securing, comparing, signing, and transforming PDF files at your ease. PDF element works as easy to use editor, annotator, and converter for your Mac and Windows. It provides almost similar features as Adobe Acrobat, but the interface is much easier; to learn and use. The product is tremendously instinctive, which doesn't let the clients get frustrated as they learn the product.
Pros
Create fillable forms with the click of just one button. It performs this task with no errors and can be easily edited if you want.
PDFelement Pro recognizes text automatically. Moreover, it provides flexibility to recognize different editing areas.
PDFelement also allows you to remove watermarks, even if they're your own.
You can add clean and clear annotations wherever you want.
It allows protecting multiple files with the same password with a feature called 'batch encrypt.'
PDFelement Pro allows extracting the data from form fields efficiently.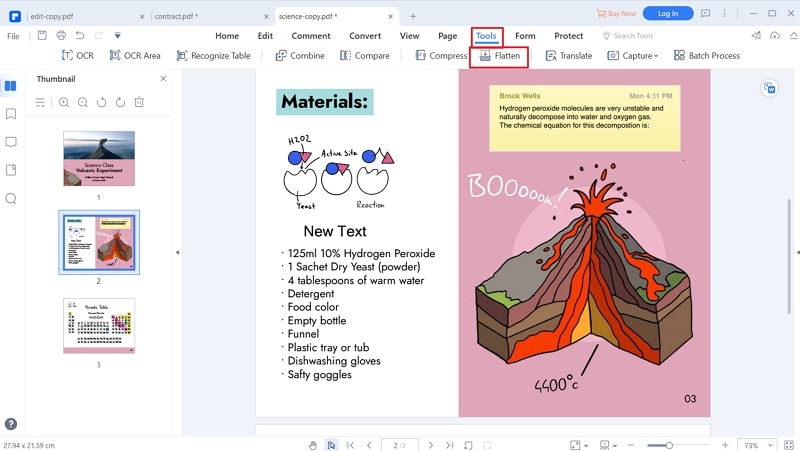 ---
#2. Adobe Acrobat
Adobe Acrobat is a two-decade-old PDF editor that enables you to create and export PDF files, save, send, and collect digital signatures. Acrobat is a trusted PDF editor of the market with undoubted excellency at user experience on all mobile devices, desktops and laptop computers
Pros
Adobe Acrobat is a popular program for OCR identification. It scans images, PDF files, and image files and translates into editable/searchable documents.
Highlighting, bookmarking, and several notes can be made on documents.
It has digital signatures and document sharing abilities.
Adobe also allows you to make review comments on reports. It gives the team a well-organized way to review and edit a draft report.
Adobe makes it easier to complete paper-based (non-menu) forms. These forms can also be updated.
Cons
Adobe's search function is a bit weak, mostly when the original document is the older one.
The free version doesn't consist of most of the critical features.
When loading from the cloud, it sometimes causes sync problems.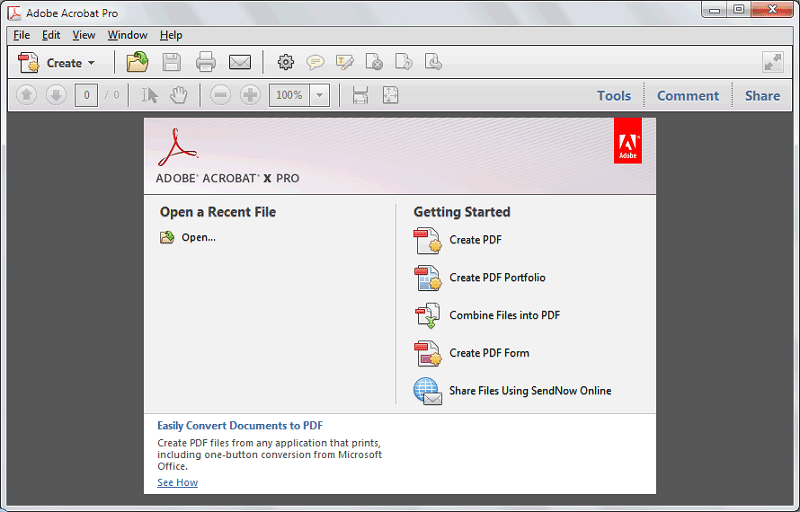 ---
#3. Bluebeam
Bluebeam Revu is a smart tool that converts documents and CAD drawing into PDF formats. Bluebeam's better user interface, a stack of editing options, and exceptional comfort to use sets it apart from its competition.
Pros
It is effortless to insert PDF files and crop pages.
It has excellent speed. It allows editing and accessing the documents much faster.
It has many useful feature sets for architects, like setting drawing scale, distance, and area measurement tools.
It allows for Real-time Collaboration.
It helps in dimensioning scaled PDF documents.
It allows for combining and rearranging PDFs.
Cons
It is difficult to open multiple PDF files and view them.
Bluebeam isn't available in PDF forms. For multiple release cycles, newer types of technology are mostly not supported.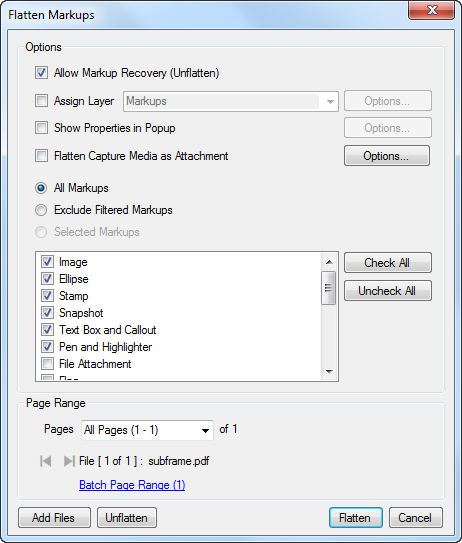 ---
Choose the Best Tool to Flatten PDF
Features
PDFelement Pro
Adobe Acrobat
Bluebeam
Price

USD 69 for Standard version
USD 129 for Pro version

$15 a month
$249.00 as a one-time payment / per user.
Supported Versions

---
What is Flatten PDF
A PDF fillable is an interactive PDF, which means that it is designed to fill out and return the responses to the paper. Several flatten form fields PDF items are used today, such as windows, text boxes, radio keys, drop-downs, and even long boxes for changing values that can be found in PDF formats. Flatten form fields PDF forms can be used in different ways, including templates for state departments, assessments, polling, education criteria, business profiles, trial requires, etc.
People use flatten PDF form for the following key reasons:
Prevent Unauthorized Edits: Some people may make a typing error accidentally and cancel it, while others may deliberately alter the PDF to damage it. Flatten form fields pdf File limits editing anyway.
To void Print Problems: Some elements due not load in regular PDFs, but with flatten, PDF form gets printed without any printing error.
Fast Loading time: Since you cut the extra length of the input, you reduce file size and get faster loading time with a flatten PDF form.