Accounts are a very sensitive department of any organization. It is because it is solely related to cash inflow and outflow. There is therefore a need of a document management software for accountants that will get all this work done without hassle. Document management is like a boon for accountants and it is because they make the work clear and concise. There is no need of any paper based work because the document management ensures the best outcome. A single interface also ensures that the only specific people get access. Safety and security of the documents is also highly considered by such programs. Making them essential part of organization is therefore very viable.
Top 5 best document management software for accountants
There are many document management software programs which have been introduced for accountants. Each has its pros and cons but the following 5 are the best document management software for accountants in market. These also make sure that the outcome generated is exactly in line with the requirements of the organization.
1. PDFelement Pro
PDFelement Pro is the best document management software for accountant. There are many advantages of this program because it has high usability. This software makes it easy to manage PDF form for accountant. You can easily extract data from PDF forms to Excel for editing. With the help of this multi-function document management software, you can convert all files to PDF format with ease. Making this program an integral part of accounts department means that organization gets the best results. There are many features of the program and some of these are mentioned as under.
Key Features of This Document Management Software for Accountant:
Editing text, images and OCR PDF has been made too easy by this program. It also means that the use of the program is very easy and stable.
The PDF in text working can also be done by this program. It includes markup, annotation, free hand drawing and stamping. These functions are difficult to be performed by traditional programs.
Miscellaneous functions such as PDF conversion, combining, splitting and creation have also been embedded for better working.
PDF form creation can be performed at its very best with this program. PDF form filling, form data and form field creation has been made very easy by this program.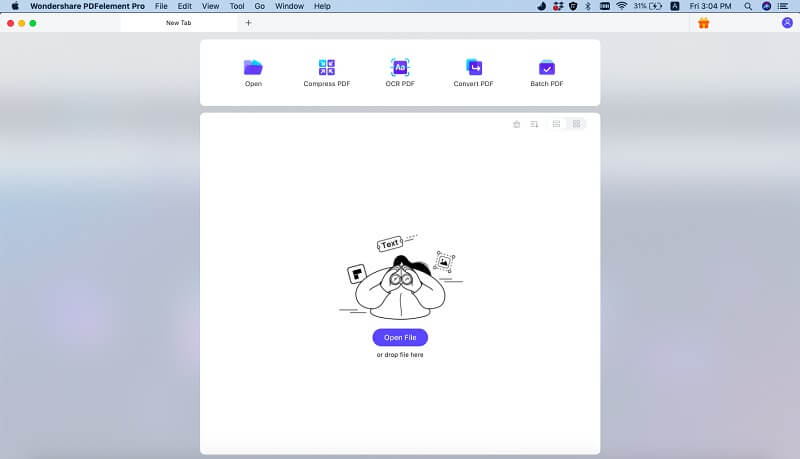 ---
ECM or the enterprise content management is the part which is covered with ease by this document management software for accountants. It simply means that the integrated processes of the software can easily be implemented to make sure that the best document management is done. Some of the features of the programs which make this program feasible are as follows.
The other accounts management software programs such as Kashoo, Xero and Saga 50 can easily be added.
The workflow has been made simple by this program. From upload to downloading it is this program that fully supports the process.
Logins can be assigned to other departments which are effected by accounts departments. Data reuse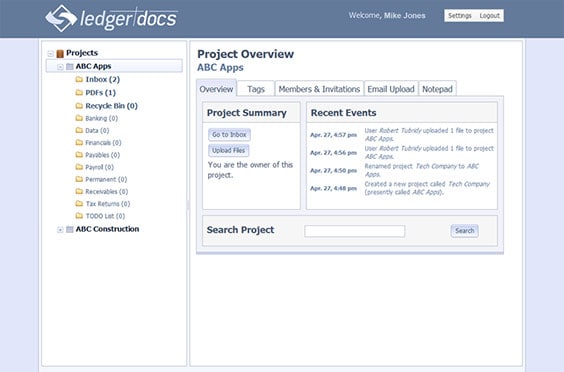 ---
This document management software for accountants has made it very easy for accountants to overcome working hurdles. The accounting is a task which is very sensitive and this program has got the accountants covered with ease. There are many aspects of the program which makes the life of accountants easy. Some of the best accounts management tasks which are performed by this program are as follows:
The best part of this program is its integration capabilities like taxation and internal accounting apps.
The process that has been integrated with the program is simple. It gathers, process, store and deliver information with ease.
The document accessibility has been made easy by this program.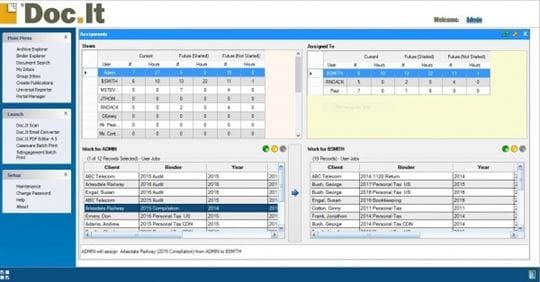 ---
This program is the best example of emerging technologies. The most advanced features are integrated to make it happen. XML and Syndication are the two major platforms which are covered by the software. The features which make this suite viable for the organizations are as follows which clearly shows its productivity ability.
It is a client based system which has made the workflow very easy and effective to implement.
The cost is reduced to a great extent. It is done by automating most important accounts related tasks with ease.
The top brass always get a view what is happening within the organization with one click.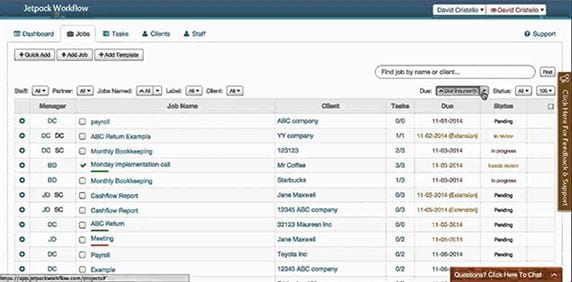 ---
Info management, storing and preservation are some of the advantages which this program has to offer. Applying this programs mean that the organization is well aware of the document and ECM sensitivity. The program is also integrated with XPS and compression facilities. The features of the program are as follow which make it one of the best choices.
The use of the program makes sure that the cost is reduced and the profits are increased.
The program effectively and efficiently handles all the ECM integrations.
About 80 hours per week can be saved with the automation processes.