When you purchase an ebook from the Apple iBooks store what you get is a file in the ePub format. This file format can only be read on iOS devices. If you want to read your iBooks on popular ebook readers then you will have to first convert the iBook to PDF before you can do. Before you get mad at apple for making you go through the trouble of having to convert your book first remember that Apple is in the business of selling books which means that if they don't protect their books then buyers will share with friends and acquaintances and this will lower sales. Another thing to remember is that the books are not just in a format not compatible with popular ebook readers but they are also protected using a Digital Rights Management (DRM) tool. This means that you cannot convert them with popular PDF converters. You need a special tool that will remove the DRM protection then convert your iBook to PDF.
How to Convert iBook to PDF Easily
To convert iBook to PDF you need a special tool that will remove the DRM protection as it converts the file. One such file is the Calibre which is a powerful tool for converting iBooks to PDFs and is available for both Windows and Mac devices. It removes the DRM protection and converts them to common formats such as PDF so that you can read your iBooks on common readers such as PDFelement Pro and Adobe Reader among others. To use Calibre to convert your iBooks to PDFs follow these steps:
Step 1: Prepare Calibre
To convert iBook to PDF, you will have to download the Calibre application and install it on your computer. Once this is done the next step is to launch the program on your computer.
Step 2: Add your iBook File to Calibre
Hit the 'Add Books' icon on the Calibre screen then select the book you want to add on the window that will open. Once the book has been uploaded successfully click the 'Convert Books' icon.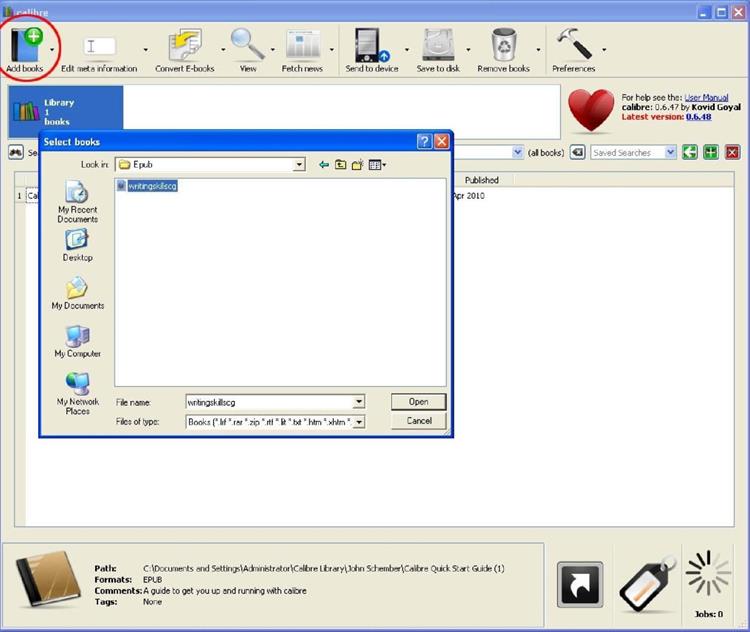 Step 3: Convert your iBook to PDF
Here select the output format you want and any other output settings as your desire. To convert iBook to PDF you will have to select 'PDF' as your preferred output format and then hit the 'OK' button to start the process of conversion. This will take a few seconds and you will have your PDF file for reading on common PDF readers.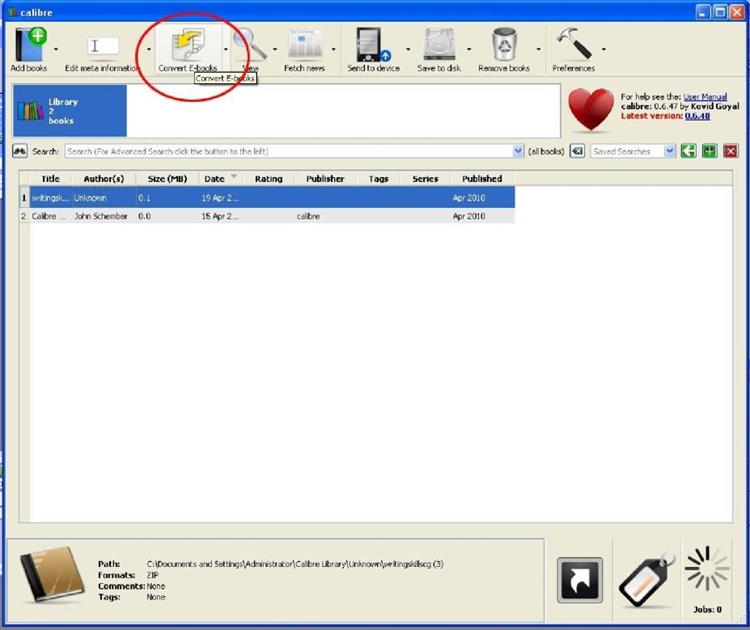 ---
Recommend the Best PDF Reader – PDFelement Pro
Now that you have a PDF file how are you going to read it? The best PDF reader in the market is the PDFelement Pro. This is a powerful tool designed to give you the best experience when reading PDF files. In addition, PDFelement Pro comes with many other advanced features that make working on PDF files quite easy. You can use this tool to create PDF files, edit PDF forms and protect your PDF file with a password. You can also use it to edit PDF files, extract text from images and PDF files and convert PDF files to other formats such as Word, PPT, and HTML among others.
Pros:
It has an intuitive interface that makes it easy to use.
It is a powerful tool that does what it promises to do.
Comes with many features that make working on PDF files easy.