Images are mostly stored in JPG format; however, sometimes we do feel the need to convert image to HTML. Just in case, if you are looking for the best convert image to link HTML tool online, you have come to the right place. Here in this article we will introduce the best convert jpg to HTML tool that will easily let you convert end numbers of images to HTML format easily.
How to Convert Image to HTML with PDFelement Pro
There are a number of convert imgae to HTML tool readily available for your perusal. But only a few does the job properly. One of the best tools that lets you convert picture to HTML is PDFelement Pro . PDFelement Pro is an all-in-one tool that comes along with robust features. You can use this tool to not only convert png to HTML, but you can also use this tool to convert PDF to word, excel, JPG, and much more.
PDFelement Pro is easy to use, and even a novice will be able to follow the steps of conversion easily. If you are wondering about how to convert jpg to HTML, then follow our step-by-step guide, and make yourself aware.
Step 1: Create PDF
Download PDFelement Pro in your desktop or laptop, and click on 'Create PDF'. After that, select the image you want to convert and click 'Open PDF' option.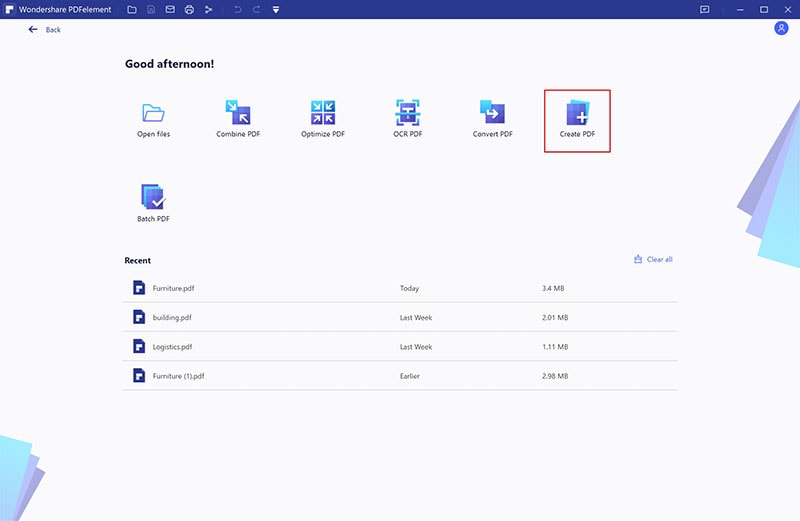 Step 2: Perform OCR
To begin with the conversion process, click on 'Edit PDF' option. Now select 'OCR', click on 'Perform OCR'. After the OCR is performed, you can edit the PDF.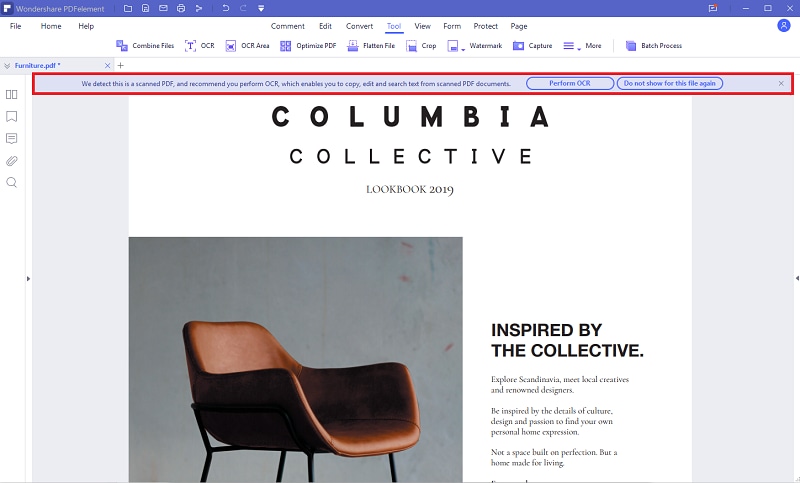 Step 3: Convert png to image and save
For the final step, select 'Convert' > 'To HTML', then choose a folder to save the converted PDF. Click on the 'Save' button.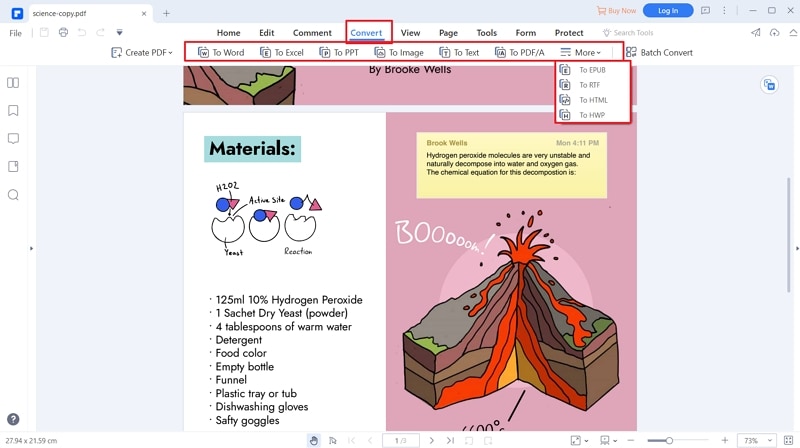 ---
How to Convert Image to HTML with iSkysoft PDF Converter
You can also try PDF Converter Pro to convert jpg to HTML code. It's a good tool and does many things for you. By using iSkysoft PDF Converter tool, you will be able to convert all sorts of PDF files to different formats, such as jpg, png, text, dwg, HTML, excel, word, PowerPoint, and more. With just a few clicks, you will be able to start the conversion process without wasting much of your time. Here's the step-by-step guide for you.
Step 1: Create PDF
Click on the 'Create PDF' option, now select 'Add Files' to add the image file that you need to convert, finally click on the 'Create' option.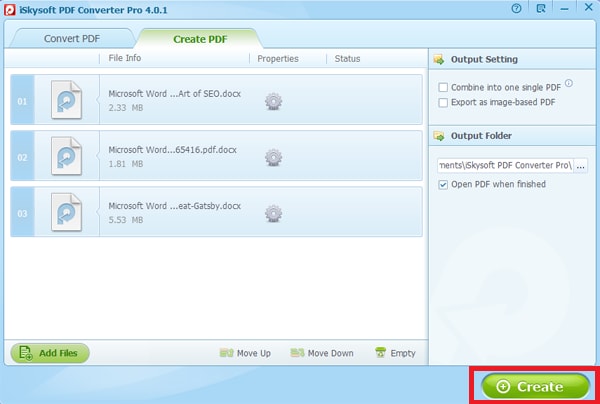 Step 2: Convert Files
For the last step, click on 'Convert PDF' option > 'Add Files' then Choose 'to HMTL'. Lastly, click on the 'Convert' option, and the file will be converted.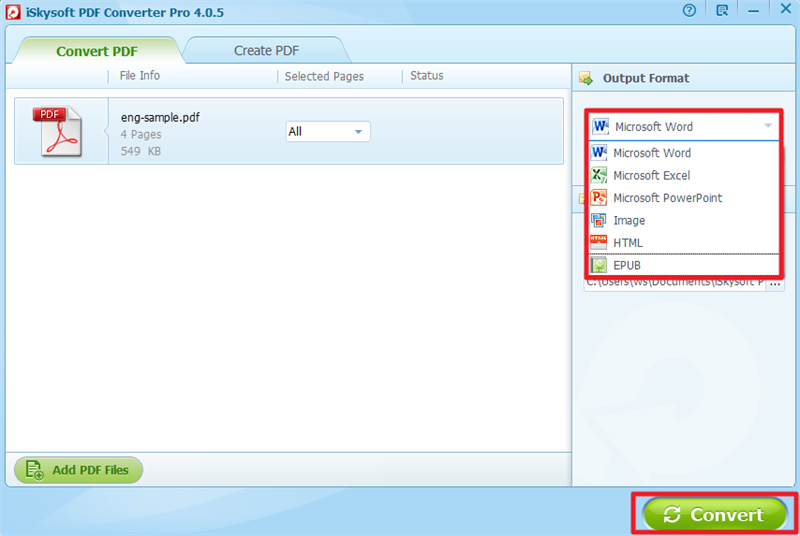 ---
How to Convert Image to HTML Online
Many people don't like to download extra software, especially for converting files. If you are someone who is looking for how to convert image to HTML online, you can try Convertio. Convertio is an online conversion tool that converts any file to up to 200 different formats. It is an easy-to-use tool, and we have shared the simple instruction below. Please go through them properly, and learn how easily you can convert jpg image to HTML code
Step 1: Upload your file
Firstly, visit Convertio and click on upload image files. You can upload the file from Google Drive, your computer, and even from DropBox. The tool also lets you drag and drop the file. Otherwise, you can choose the files manually.
Step 2: Convert image to HTML online
Because you would like the image file to be converted to HTML, you will have to select HTML as the output format.
Step 3: Download the file
Wait for sometime for the file to get converted. Once it is download, you can save the file on the computer right afterwards.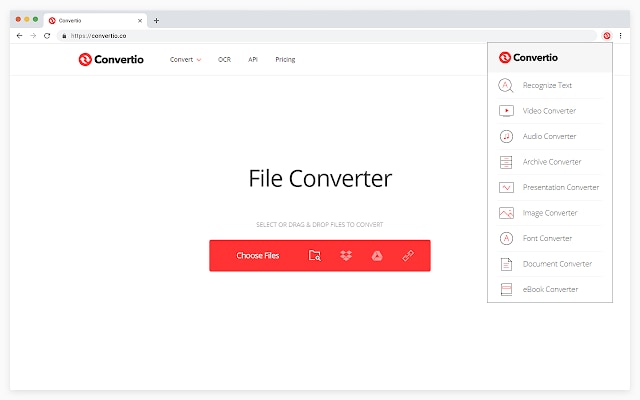 ---
Comparison between PDFelement Pro and Convertio
Both PDFelement Pro and Convertio have their fair share of pros and cons, but it is always better to have a software saved on your desktop, so that you get easy access to the tool whenever you need it. Have a look at the main distinctions between PDFelement Pro and Convertio below.
Features

PDFelement Pro

Convertio

OS Compatibility
Mac, iOS, Windows and Android
Online
Price
from $79 / perpetual
from $7.99 per use
Easy Editing
Excellent
OCR language
25 languages
Annotate File