Almost everyone looks for a portable document format because it is easier to work on and share. The reason why people look for OXPS to PDF is because .opxs files program are not already installed on the computer and this is a default format designed typically for Windows 8. This lets you print with Microsoft XPS Document Writer Printer on a computer. However, because its usage is so limited, people often think about converting OXPS file to PDF. This is what this article is all about. We are going to discuss how to convert OXPS files to PDF and will also tell you about the best tool to use.
How to convert OXPS to PDF
As we have already discussed, OXPS files have limited use and after some time, they become a challenge, this is when you should think about ways to convert OXPS to PDF. You can take a look at the format of your file first, and by seeing it, you will know what format you would like OXPS file to be converted as. Also, OXPS file does create some issues while opening it and the number one reason for this is its limitations. That's why converting it to PDF becomes your best choice. Here's how to edit it:
With OXPStoPDF converter, converting any OXPS file to PDF becomes extremely easy. You don't need to install anything, neither it will ask for registration, and the best part is your document will be free from the watermark.
Step 1: Open OXPStoPDF website
First things first, go to OXPStoPDF website and launch it on the browser. This is how the website will look like, look at the image below.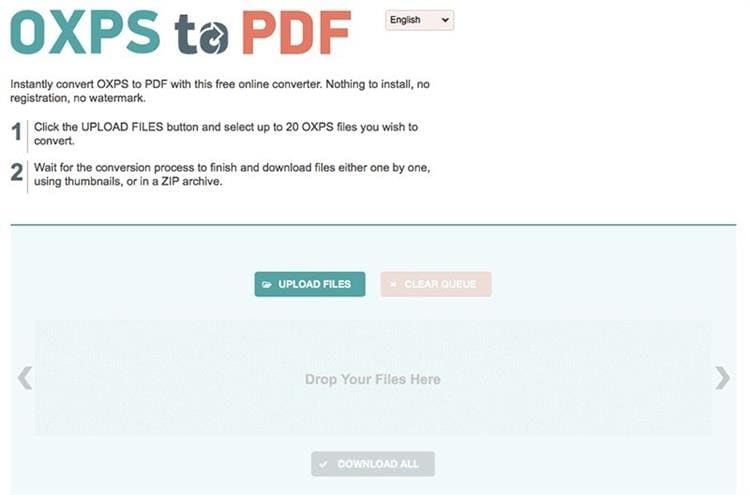 Step 2: Upload your OXPS file to the tool
Once the website is open, go ahead and click on the 'Upload Files' option to start uploading your OXPS files. You can select up to 20 OXPS files. It will take some time for the conversion to get completed, so wait for that. Once done, go on and download the files. They can either be saved as individual files, ZIP archive or thumbnails.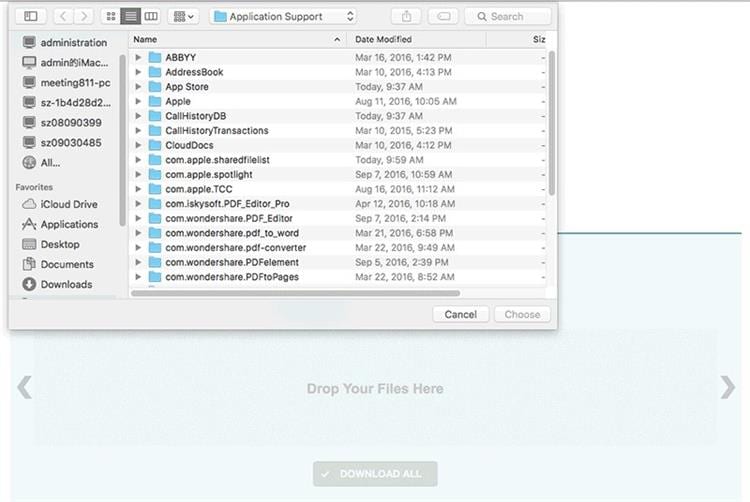 ---
Recommend: The Best PDF Editor - PDFelement Pro
If you edit your PDF files like in Word document, then the best way to get over it is by downloading PDFelement Pro. This is an all-in-one and the best file editor tool. You can first start with the free trial or purchase the package. One can use it to convert any files to PDF or from PDF to other formats. Some of the key features of PDFelement Pro are as follows:
You can use it as an editing tool to edit your PDFs just like you edit your Word documents.
It lets you add annotations or notes in any of your documents.
With the help of advanced OCR, now editing scanned documents will become easy.
You can extract data from different forms or scanned documents.