People use XML files worldwide, and sometimes they also wish to convert XML to Word. Once you convert XML to Word, it becomes easier for everyone to work on them efficiently. If you are looking for the best tool that will help you to convert XML to Word document, you have come to the right place. Here in this blog, we will talk about the best tool which will let you do the conversion process and will also explain the steps to do that.
How to Convert XML to Word with PDFelement Pro
As you might know, XML files contain data structures and Unicode. For instance, one markup tag that you might see containing random words will show that the data is actually for a contact number. XML is an acronym for eXtensible Markup Language. Poeplemuse XML format to publish data on the web. It is easy to control and handle. Creating larges flat files can become very easy if you use the XML format.
If you are looking for tools that will give you the answer for how to convert XML to Word document, you can think of using PDFelement Pro. Once you convert an XML file to Word, the file becomes very flexible. Also, once you convert it, you can edit the file, include fresh content, and more.
After you convert, the file, the codes embedded in the XML file will not only become machine-readable, but even humans will be able to read them easily. Knowing that that is a plethora of tools promising to convert XML to Word effortlessly, not every tool is easy to use, though. That's why you need PDFElement Pro. A step-by-step guide to convert XML to doc
Step 1: Open .xml file via browser
Double click on the XML file that you want to convert, and open it through a browser. Alternatively, you can also use Microsoft Word or Notepad to open the file.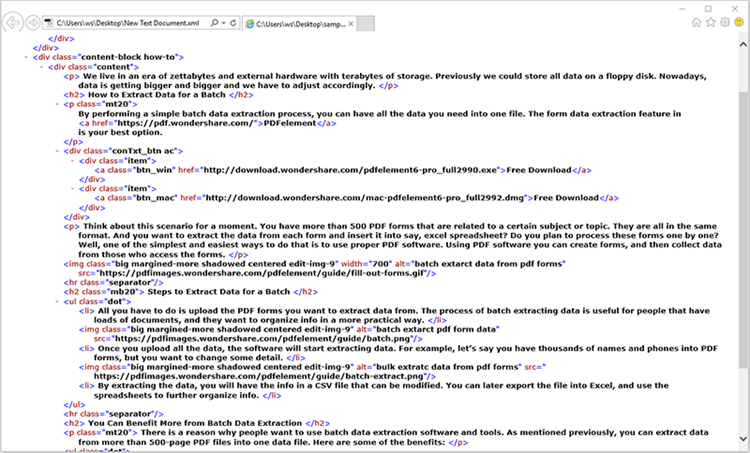 Step 2: Print XML to PDF
After you have opened the XML file in the browser, you will have to select the Print option. Now, you will be shown some printing option, choose Wondershare PDFelement Pro. The PDF file will automatically open in PDFelement Pro.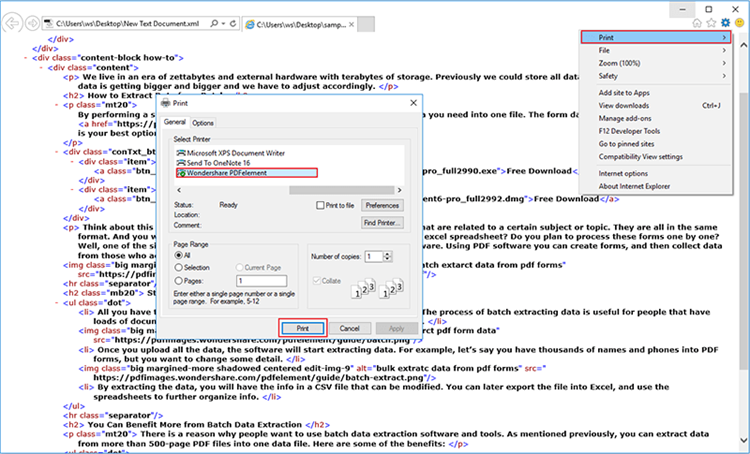 Step 3: Convert XML to Word
Let the file automatically open in PDFelement Pro. Choose the convert option and click To Word to start the conversion process.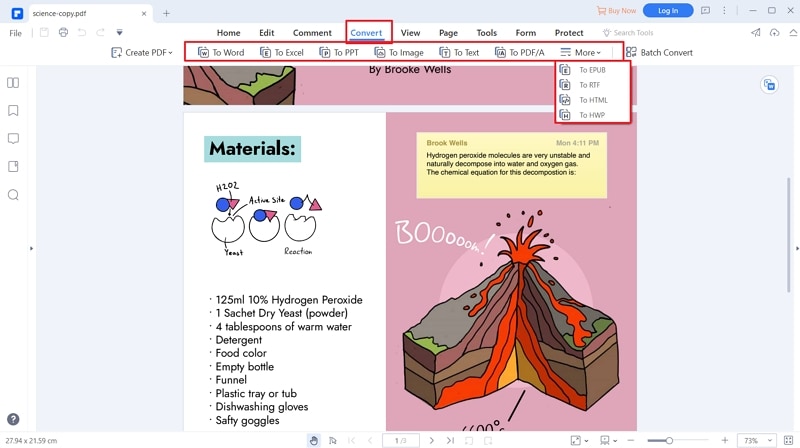 Step 4: Edit the file
If you wish to edit the file, like adding a few new contents, image, annotate, and more, the edit section will let you do that. Save the file to save everything.