Lifecycle management is also known as Document Lifecycle Management is a process through which a document passes before it is becomes feasible for end user. The Document Lifecycle Management Software also makes sure that the best outcome is generated for businesses as there are many document management related programs which are integrated. From data processes to business systems there are many advantages of such program. The main factors which are associated to such programs are time, cost and quality. Better document quality is only possible due to such programs. Better document design is only possible with the use of such programs. The document related data can also be analyzed with ease using such programs.
5 Best Document Lifecycle Management Software
DocuWare Document Lifecycle Management allows a document to complete its lifecycle effectively. There are many stages which are involved within and therefore each stage is managed effectively. Each stage has been integrated with certain function to make it easy and usable. The program is therefore highly regarded by large organizations.
The company offers a free trial which can be used to just consider the full fledge purchase.
The overall maintenance of the program is done by the company's developers which simply means cost cutting.
The PDF document handling has been made very easy. It is due to the additional features which are added with every update.
Price: $225/Month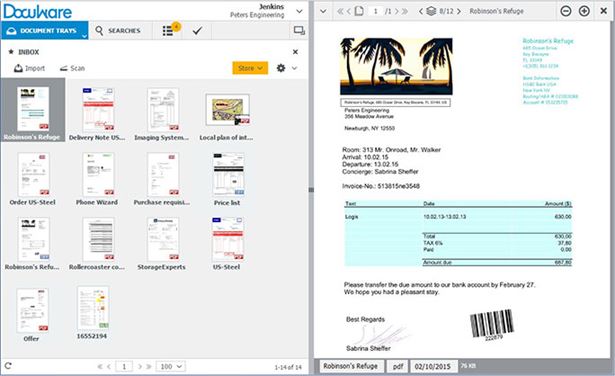 ---
Xerox is a company that has transformed the way documents are handled. The company is known for the functions which exist nowhere. The mentioned software is one such masterpiece which allows the organizations to integrate it with already existing apps. Ease of use is another advantage of this program.
Cost effectiveness system is all what a business requires. The pricing of this program is therefore kept in line with the advancements.
The only drawback that is to be regarded is the fact that the price is only affordable by large corporate organizations.
Cloud, SaaS and Web installed windows are some of the programs which come with the program.
Price: $2000/user/month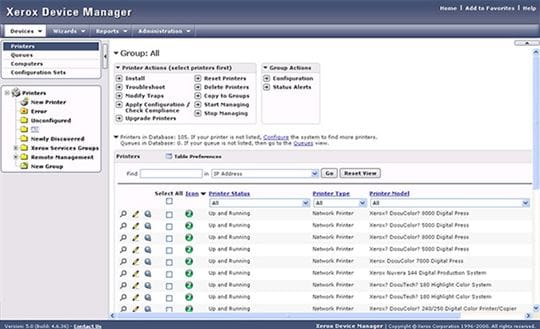 ---
The ECM is the best part of this software. It means that during the lifecycle of the documents the ECM is considered as a vital part. The processing of documents is done in such a manner that after destruction there remains no important information. Very sensitive information is encrypted and secured to ensure that the organization never ever suffers at all.
The developers of this app are of the view that time is the best asset to any organization.
The program is regarded as the only one that stores the files directly to cloud once the changes have been made.
The interface is very user friendly as it is graphical and therefore it also means that even a rookie can manage it very effectively.
Price: Begins at $2,500 plus distribution. Options are available for OEM pricing as well.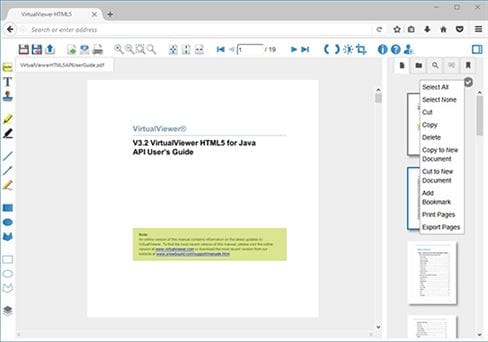 ---
This program has enterprise document management or EDM as the vital part of it. It means that during any important event such as internal or external audit the papers are retrieved with ease. The complete audit trail of storing the documents is also kept to ensure that there are no problems faced at all.
The PDF related documentation can be kept up to the mark. The functions are such that PDF documentation is kept in line with organizational requirements.
The program also keeps a proper track of changes that have been made. For this audit trails are integrated to make it work smoothly.
Whatever the user is up is completely kept in line with business apps.
Price: 49/month up to 15 team members.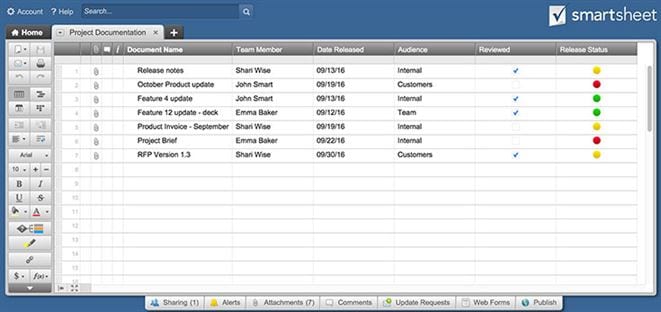 ---
From creation to document archive this program has covered it all. The SaaS and CaaS services are also offered which are very important for document lifecycle management. The organizations can also implement change management easily as this program is not difficult at all. High productivity and profits can be enjoyed with ease.
Amazon style searching has been added to the program with instant suggestions and search filtering.
The file storage has also been made simple and they are stored on basis of what they are.
The location of exact document has been made very easy to access and retrieve.
Price: Mechanism is in line with organizational requirements.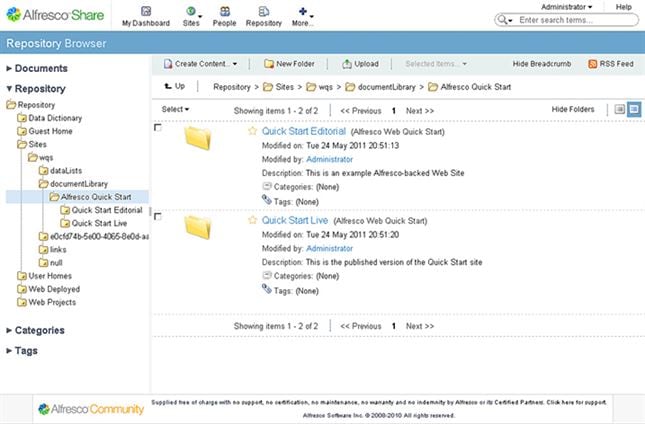 ---
Recommendation: Best Document Management Software - PDFelement Pro
PDFelement Pro is the one that has been regarded as the best document lifecycle management software which ensures that the overall PDF document handling is made safe and easy. There is no risk of data compromise as unlike other programs there is no internet connection required. Handling PDF documentation has been made very easy by this program. It is highly cost-effective which means that it is inexpensive as well as effective. Some of the additional features of the program are mentioned as under.
Key Features of This Document Lifecycle Management Software:
Create PDF from other formats and create PDF forms easily.
Easily edit PDF texts, graphics, images, links, watermarks, etc.
Convert PDF to images, Word, Excel, PPT, EPUB and more formats.
Combine multiple files into PDF and split PDF into several files.
Easily mark up and annotate PDF files with multiple markup tools.
Add watermark, signature and password to PDF.