Document Management software is a computer program which helps in merging various files stored in different databases by extracting, editing, filtering and summarizing them. Such software prevents data loss and ensures to maintain the authenticity and originality of data. Data Management software also assists in organizing data as per the convenience of its users to put forth the desired content from stored documents in a presentable format.
Many business/government organizations, schools, universities, hospitals and other enterprises make use of such Document Management System Software to keep their documents and files updated and within reach in times of need. In this article we will introduce to you a list of 10 top document management softwares of 2019, including PDFelement Pro. Here you can get the document management software reviews from this article.
Top 10 Best Document Management Software (DMS)
1. PDFelement Pro for Mac
PDFelement Pro is the best and most efficient software for document management.
It ensures simplification of work and better organization of data with its well-equipped PDF tools to manage PDF documents in a hassle free manner. This desktop document management software is specially designed to manage PDF Files. With the help of this professional document management software, you can easily edit, convert and create PDF files as your needs. It is also a simple Document Management software which is very easy to use especially for the beginner. Its features and speed are unparalleled.
Why Choose This Document Manager Software:
Editing PDF Files and Scanned Files with OCR.
Marking up, Stamping, free hand drawing and annotating on PDF Files.
Converting, combining, splitting, customizing and bookmarking PDF Documents.
Filling and creating PDF Forms.
Password protecting, watermarking, indexing and secure sharing PDF Files.
Batch convert multiple PDFs to other editable file formats such as PPT, Excel, Word etc.
Price: $99.95 for 1 computer (with OCR)
Platform: Windows 10, Windows 7, Windows Vista, Windows XP; macOS 10.12 Sierra, OS X 10.11 El Capitan, OS X 10.10 Yosemite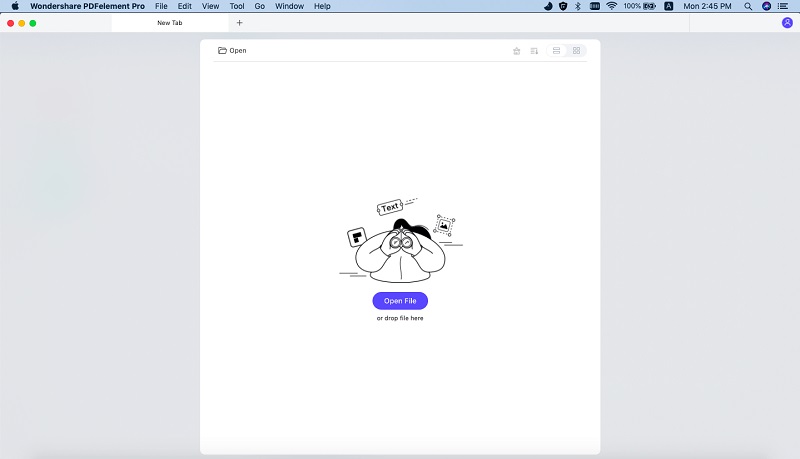 ---
2. M-Files DMS
This M-Files DMS is particularly known for detecting duplication of content and documents. It improves workflow and keeps the documents safe. It can store multiple documents in one folder and makes it easy for users to find them by searching the client name, project details, date, and status of file or criteria.
Key Features:
Editing documents and detecting duplicate data.
Integrated with MS Office and Salesforce CRM.
Offers a 30 days free trial.
Automatically alerts the users if the same File has been saved twice.
Price: One-time license subscription
Platform: online and on mobile (Android and iOS)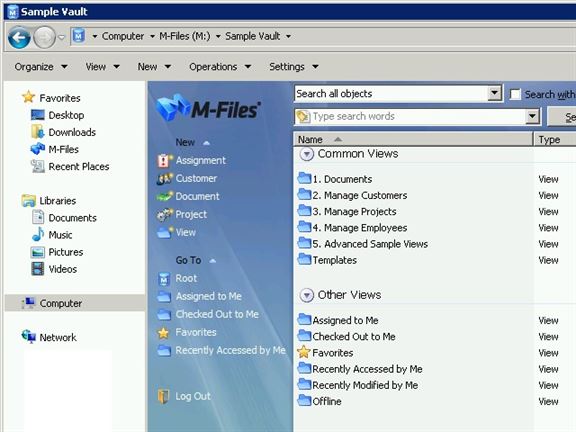 ---
3. eFileCabinet
eFileCabinet was developed in 2001. It has become very popular with all types and sizes of companies because it can encrypt data to ensure safe and secure transmission of data. It can be used on a PC, Mobile App and allows users to take images of documents and upload it conveniently on to the software.
Key Features:
Offers a safe cloud based management.
Intuitive and user-friendly interface.
Retains deleted files and enables full text searches.
Integrated with popular software.
Also comes in a Mobile App.
Price: $9.95/month/user
Platform: Windows 7, Windows Vista, Windows XP, Mac OS, Web browser (OS agnostic), Windows 2000, Windows 8.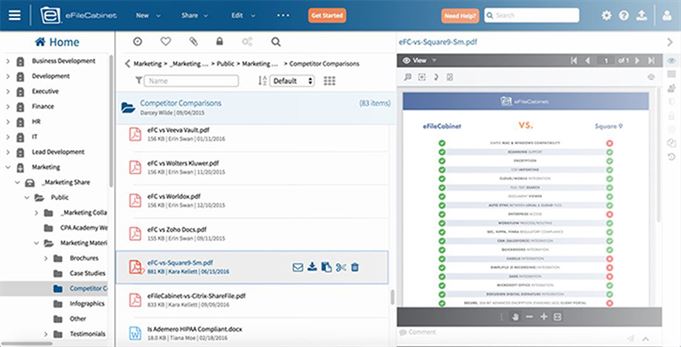 ---
4. Box (for Business)
Box (for Business) (for Business) is a simple, yet effective and secure way for sharing and managing Files from anywhere and everywhere via its cloud based content management platform. It makes work simpler when many coworkers, partners and customers are included/interested in a single transaction/document.
Key Features:
Offers unlimited storage and 5GB worth of file upload space.
Requires atlas 3 users at a time.
Enabled with SSO, i.e., Single Sign-On Integration.
Prevents data loss.
Price: Its business mode costs around $18-20 per month (approximately).
Platform: Windows/Mac, Android/iOS.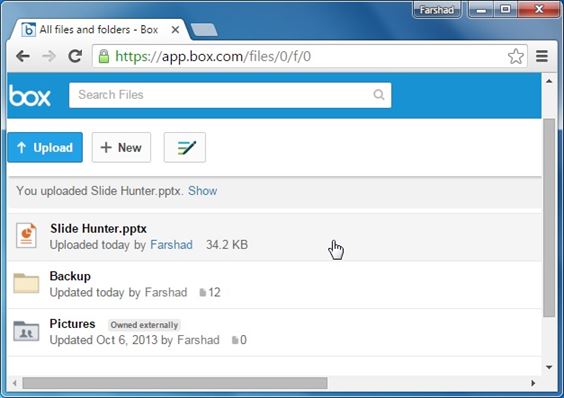 ---
5. Google Drive for Work
Google Drive for Work is similar to The Google Drive we use on our phones and PC to share, edit and manage Files (Text/Images/videos/etc.). It allows Google Drive team-mates to comment and work on a File simultaneously and changes made by one are visible to the other on real time basis. This is also a cheap document management software that can make your works with document management easier.
Key Features:
Unlimited storage is available for over 5 users.
Users can use their phones/chat option or e-mail to stay connected.
Lets users access online documents fully.
Price: $5/month
Platform: Windows, Mac, Android and iOS devises.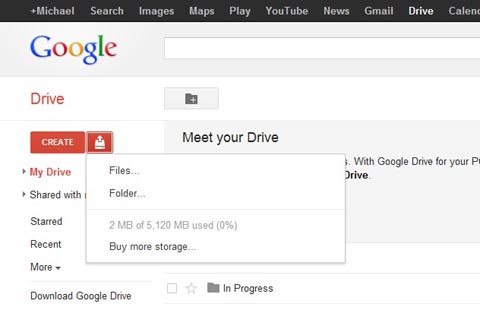 ---
6. Microsoft SharePoint
Microsoft SharePoint, a unique document management tool is designed and developed by Microsoft. It is a part of Microsoft's Content Management Software. It enables users to form groups and to then make a common, workspace to share and edit document. This group is password protected and restricts access to its member only.
Key Features:
Keeps the data secure and safe and prevents hacking.
Collaborated with other Microsoft software to ensure better work and smooth functioning.
Makes users only a click away from what they have been looking for by accelerating quicker and more efficient searches.
Price: $5/user/month for Plan 1, $10/user/month for Plan 2 and $20/user/month annually for Office 365 Enterprise E3.
Platform: Windows and Mac. It also comes in the form of an App for smartphone users.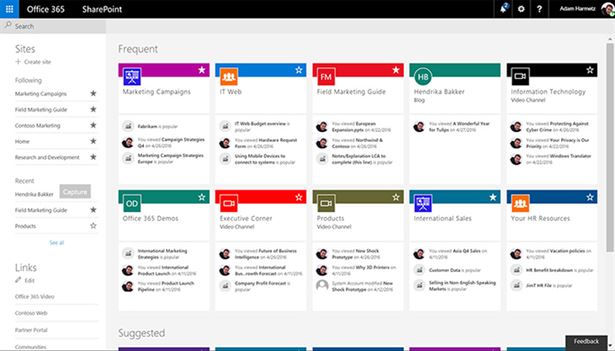 ---
7. Dokmee
Dokmee is one of the most safe cloud based tools to manage business files and store documents. It will help you to manage your files. From the price we can also get to know that it is not a low cost document management software.
Key Features:
Software such as MS Word, MS Excel and MS Outlook are integrated with its Professional version.
Keeps the documents secure at all times and prevents data loss.
Offers a plethora of document management and organizing tools.
Offers a 30 days free trial period.
Price: $249 for Entry Level for Desktop version.
Platform: PC and as an App for iOS, Android and Windows Smartphones/Tabs.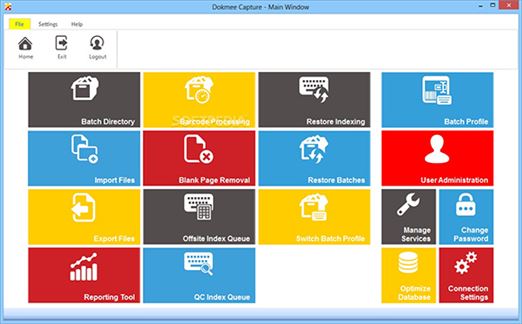 ---
8. Dropbox Businesse
Dropbox Businesse is just another facet of Dropbox created especially for business houses and big enterprises for easy file sharing purposes. This software is extremely helpful to collaborate with coworkers/employees and work together.
Key Features:
Tracks user activity and has live support mechanism.
Equipped to remotely wipe and transfer Files.
Unlimited Storage and file recovery tools.
Price: $8.25/user/1000GB storage/month for Pro version and $!2.15/user/month/unlimited storage for Business Version.
Platform: Windows/Linux PC and Mac. It is also available as an App for Android, Windows and iOS devices.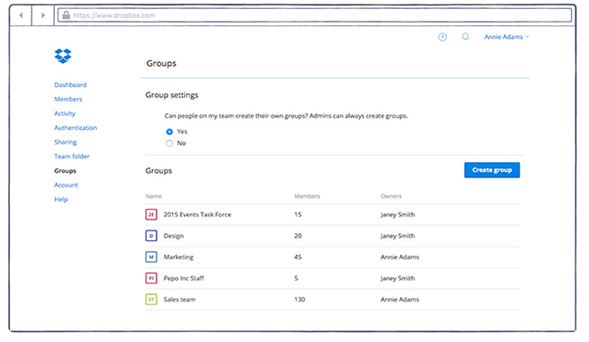 ---
9. Workfront
Workfront aims to manage all your documents and document related work. It is a cloud-based software using which an enterprise and its members immediately benefit due to decreased work load and more efficient data handling.
Key Features:
Equipped to handle budget management, issue management and portfolio management.
Enables Project planning and Milestone tracking.
Time and expense tracking is its key features which makes it distinct from other DMS software.
Price: $30/month/user
Platform: Windows desktop/Mac and as a Mobile App.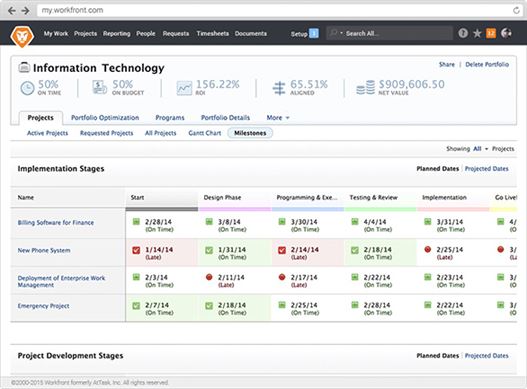 ---
10. PaperPort Pro
PaperPort Pro is a software designed to enable users to have control over all their documents and access them instantly. It also helps in converting, sharing, editing and scanning documents to keep them secure at one place.
Key Features:
It helps you stay organized by efficient document management.
It can easily create, edit and combine PDF Files.
It also helps in creating and filling online PDF Forms.
It supports over 150 File formats.
Price: $199.99
Platform: Windows 10.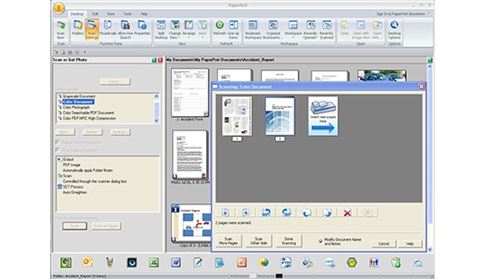 The list of top 10 document management software will help you to get to know what is document management software and how to manage your documents easily. As an affordable document management software,PDFelement Pro provides you multiple tools to make your document management easily with low cost.