Engineering Document Management Software allows organizations to manage their documents electronically. There are various software solutions of this kind that are geared towards specific company sizes and industries. Through engineering document management software, users have the possibility to retrieve information faster, store their files in a more secure environment, manage document approvals and revisions more effectively, improve customer service, as well as company collaborations and share documentation easier. Companies can use this software solution for different purposes and in different ways, but overall, this tool has the role to improve time and money management among organizations. Although there are various document management software alternatives, these are the top 5 products chosen by users at the moment. On the top of the list is PDFelement Pro.
The Top 5 Engineering Document Management Software
1. PDFelement Pro for Mac
PDFelement Pro is a reliable PDF editor that focuses on both affordability and effectiveness, and functions as a great engineering document management tool, providing a solution in terms of data processing, through the new automate form incorporated. Businesses that require handling an extensive range of PDF documents daily and have high engineering document management requirements can resort to this tool to improve workflow, through the automation of several PDF-related tasks. The software products processes PDF conversions, and a single click is all that it takes for the creation of hundreds of PDF forms. Business leakage is prevented, all documents can be converted into selectable, editable, searchable ones, digital signatures can be created, managed and customized digitally, improving workflow, and publishing, sharing or archiving PDF files will be simplified, These are the main features the PDFelement Pro is known for offering users:
Main Features of This Engineering Document Management Software:
Edit texts, images, links and other element in PDF.
Batching OCR of multiple scanned PDF files
PDF sign and mark up
Creating and converting PDF
PDF organizing,sharing and securing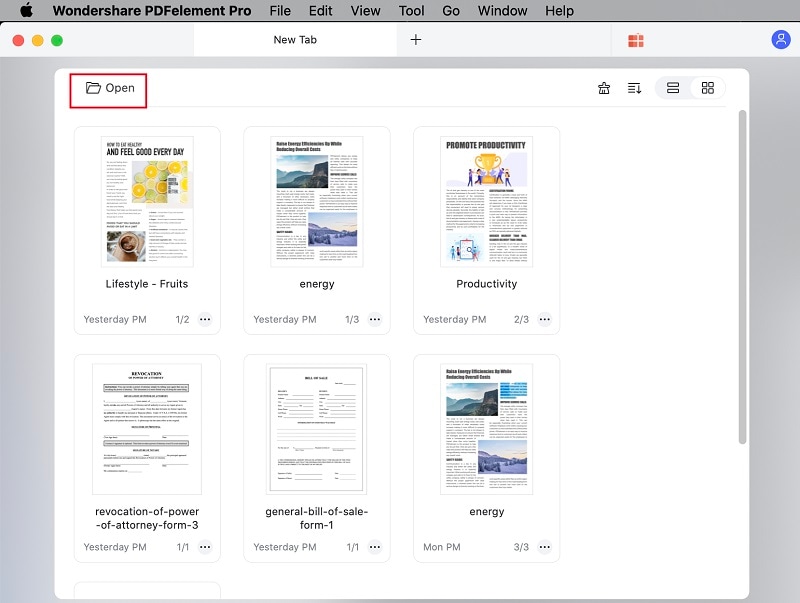 ---
This software product allows engineers and designers to track revisions, organize design data, manage documentation, as well as other various development processes. Engineering efficiency is considerably improved with this tool due to the many useful features that it offers. 2D PDF is published during the release process leading to an improved downstream communication to manufacturing, keeping, this way, all teams informed. Organizations that resort to this solution have the possibility to reduce errors, create better designs, and all in all benefit from a more efficient development cycle. The solution offered by this software product can be customized to suit the particular needs of any engineering enterprise. Software features connected to engineering document management features:
Easy configuration and administration
Microsoft office integration
Fast data searching
Data release
Data reuse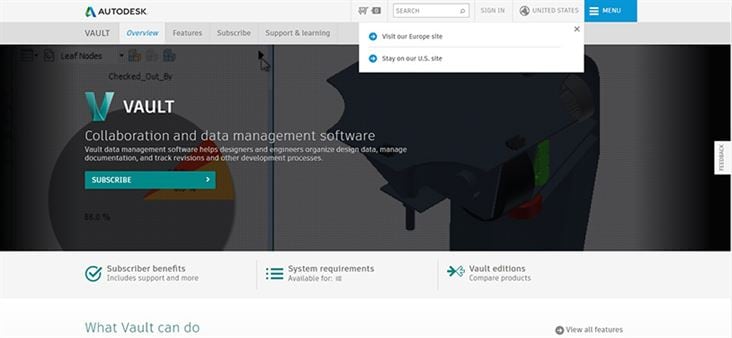 ---
Simplifying engineering document management tremendously, this software tool delivers powerful support that helps organizations deal with workflow in a more rapid and efficient manner. Having the opportunity compare capabilities for hundreds of file formats and to automate workflow processes are two of the strongest reasons why engineering companies choose to resort to this useful solution. The system's features bring a wide range of benefits in the productivity of any organization:
Obtaining a fast way of tracking documents anywhere
Engineering Document control and security
Automating manual workflow processes
Ease of compliance with government regulations and industry standards
Enterprise business systems are integrated.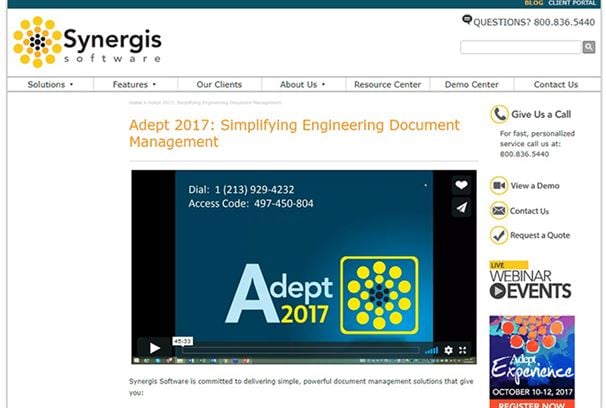 ---
Without any increased It costs, this software solution allows organizations to stay on top of their engineering document management requiems through the wide set of features incorporated. The tool has the role of analyzing business process management requirements and later appropriate and configure solutions, which are meant to provide measurable results. This document management server, after integration, will automate filing, retrieval and identification process. A Treeno Electronic Document Management Solution will give organizations the possibility of digitally accessing, securely retaining and processing their engineering documents, photos, purchase orders, invoices and so on. This way, new efficiencies will be easily established in workflow.
Engineering document workflow automation
One-click document file retrieval
Document control and department segmenting
Annotations and redactions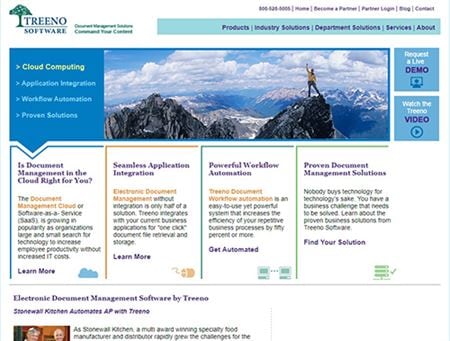 ---
This software solution has become extremely popular among organizations for the support provided in terms of controlling engineering information, risk and work processes during operations and projects. The add-on to the OpenText Extended ECM Platform permits engineering companies to benefit from efficient asset operations and speed time on first production. This will automatically lead to faster returns on investments. The risks that are usually connected to engineering project scope will start to be more efficiently controlled. Organizations will benefit from a single repository for controlling and storing work processes and engineering documents.
Streamlined work processes and persona driven dashboards
Integrated sources of asset and engineering information
Ensuring a single source of engineering truth
Practice configuration templates meant to accelerate project setup