What is Enterprise Document Management?
Enterprise Document Management is another facet of document management where in all the documents and files of an enterprise are managed, organised and stored centrally for easy retrieval in times of need. Initially the scope of enterprise document management was limited to e-documents and paper folders pertaining to a particular organisation/enterprise, but today it includes, e-mails, instant messages, faxes, PPTs, invoices, records, etc. Thus, to manage all these documents simultaneously and ensure their safety, enterprise document management software has become very important for enterprises that run their businesses or other activities. Let us now move on and discuss about some of the best corporate document management software.
Part 1. Top 5 Best Enterprise Document Management Software
Every enterprise needs its very own enterprise document management software and here we have for you 5 different solutions to suit your needs:
PDFelement Pro is the best Enterprise Document Management Software as it simplifies an organisation's work with its feature-laden interface to manage PDF Files. This software is available for Windows PC and Mac and comes with a user guide to assist you at every step. It is especially designed to handle all types PDF related work and give quicker results to save the enterprise's time, money and effort.
Key Features of This Office Document Management Software:
Edit PDF texts, images, pages and OCR PDF.
Markup, Annotate and Stamp PDFs.
Create, convert, combine and split PDF Files.
Fill/Create PDF Forms, form data or form fields.
Password protect, watermark, redact and securely share PDFFiles.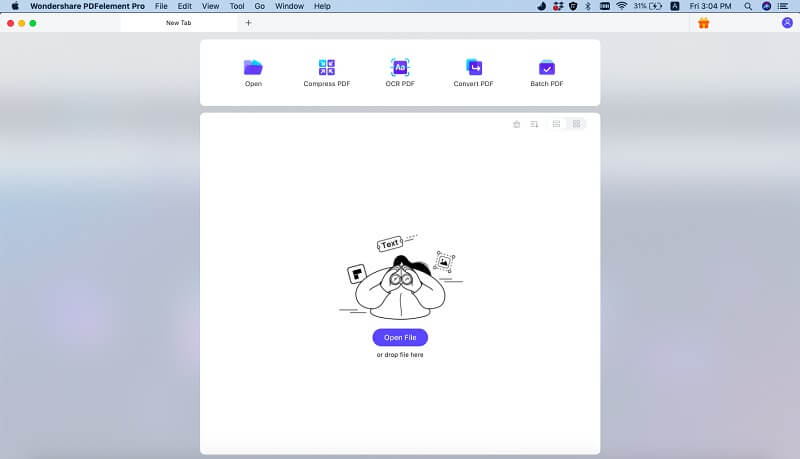 ---
Nuxeo's tagline being "Digital is the Future Business" proves that it is a leading Enterprise Document Management Software that manages and organises a business's documents, data, files, records and content. This product cab streamline a business cycle by simplifying access to important and valuable business documents.
Features:
Super fast indexing which makes searching for documents and files quicker.
Easy to use modern features which can be scaled depending on the needs of the enterprise.
Especially designed for enterprises to handle all the documents at once.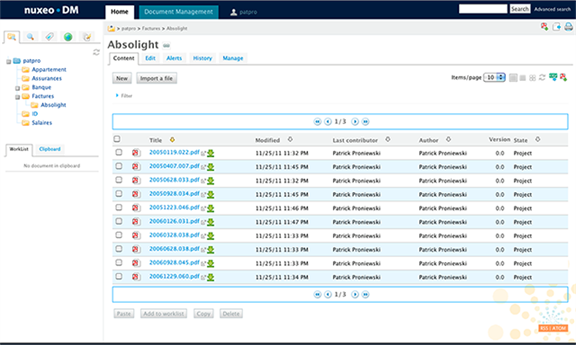 ---
DocStar is essentially an Enterprise Content Management software with has a cloud based and on-premise deployment. It manages electronic documents and is suitable for any type of business or industry. It works towards workflows automation with its flexibility and intuitive interface.
Features:
Captures data from any device and source.
Controls old, new and modifies documents and tracks all types of such files.
Easy and quick document retrieval in times of need.
Help enterprises comply with rules and regulations to store documents.
Encrypts data to ensure maximum safety.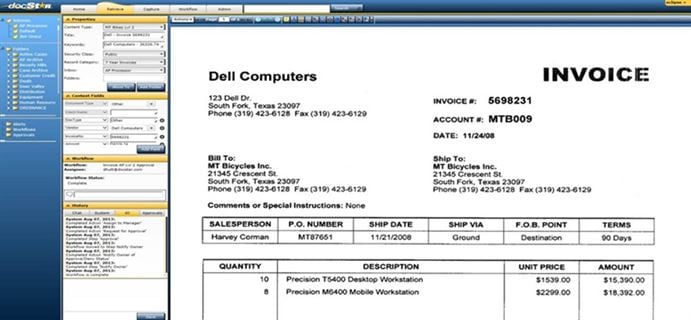 ---
Alfresco is an open source Enterprise Document Management Solution which has cloud and on-premise based deployment. It can create, manage, share, edit and collaborate between different documents. It keeps the documents secure and allows document editing on various devices.
Features:
Stores and indexes multimedia files along with other documents.
Declaring documents as records is also possible.
Since its an open source DMS, it can be adjusted to meet the needs of the organisation.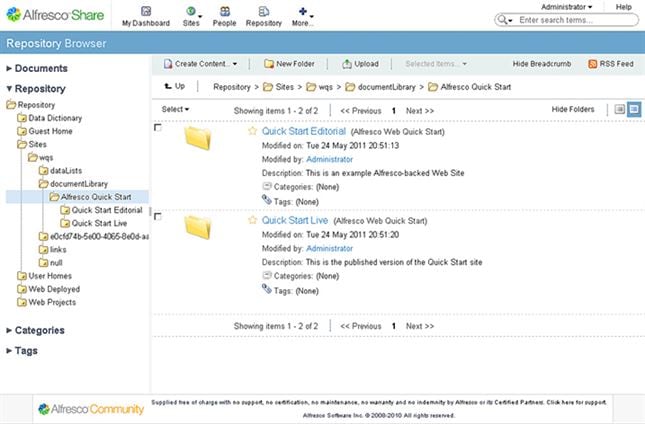 ---
FileHold is a scalable, user-friendly and quick Solution to manage documents. It is a paperless way to manage documents and share them instantly. It is affordable and takes care off all your document management needs easily.
Features:
Offers a central e-File cabinet to store all documents at one place.
Enables quick document searches.
Shares documents among the team mates and employees.
Reduces/eliminates use of paper.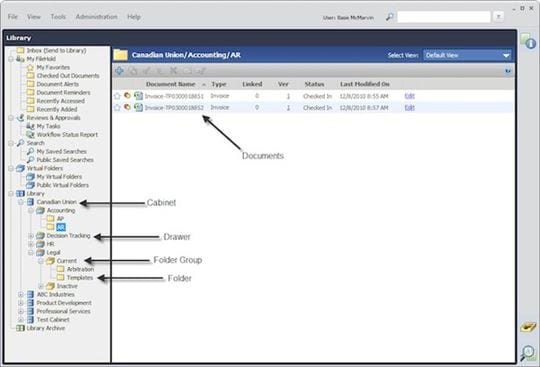 These are the 5 most used and recommended Enterprise Document Management Solutions. We suggest that you download, install and use PDFelement Pro as it is a single product to tackle all your PDF document needs.
---
Part 2. Feature Comparison on Personal Document Management VS Enterprise Document Management
Given below is a table comparing the difference in features between Personal DMS and Enterprise DMS.
| Features | Personal DMS | Enterprise DMS |
| --- | --- | --- |
| Workflows Automation | Personal DMS do not need workflow automation because they are used to maintain the documents of only one person. | Enterprise DMS have a distinct Workflows automation features to streamline the business processes. |
| Integration with other technologies | No such facilities in a Personal Document Management Solution. | Enterprise DMS usually have collaborations with other web-based or PC based software to facilitate the work. |
| Compliances | No such rules to maintain personal documents. | Enterprise DMS helps users to comply with the local and state level rules to maintain and manage documents. |
| Cost | Cost effective and economical. Many Personal DMS come free of cost and can be accessed without any charges. | Enterprise DMS have a monthly, yearly or lifetime membership charge against its usage. |
| Number of users | sually Personal DMS entertain one software against one account as it maintains and manages the files of a singe individual. | Multiple users, teams, employees, clients, etc can work simultaneously and benefit from the software. |
| Ability to link e-mail | e-mail alerts are not present in most of the Personal Document Management Solutions. | E-mail linking and alerts feature is a must have for all Enterprise DMS for quicker flow of information. |
To sum up we would like to say that one should choose a DMS wisely depending upon your needs and wants of your enterprise.