Do you need accounting software but you are on a budget? Regardless of what kind of business you are engaging in, accounting software is necessary. But when you're just starting out, purchasing some of the premium accounting programs in the market can make no sense to you. The good news though is that there are free accounting software or Mac and Windows you can try.
This article looks at some of the more popular free accounting software for Mac and Windows that you can try and others that you may not be aware of. PDFelement Pro is the software that can help you deal with PDF files for your accounting work.
Top 5 Free Accounting Software for Mac and Windows
1. PDFelement
PDFelement Pro is one of the best PDF management tools in the business. You need it when you want to fill in forms that are related to your business.
One of the most important applications is tax forms although PDFelement for Windows and Mac's features are far more useful than just a form-filling tool. It can also be used to create PDF document and convert them to other formats. It can be used to edit the text and images in the PDF document and even annotate an existing document, all features that can be very useful when dealing with accounting.
Pros:
It can be used to fill both interactive and non-interactive PDF form fields.
With it, you can edit the text and images in the PDF document or even remove and add pages to an existing PDF document.
It also has a number of features designed to protect the document. They include the ability to redact sensitive information from a document, add a password to the document and even add a watermark to the document.
The OCR features allows users to work with scanned PDF documents.
Cons: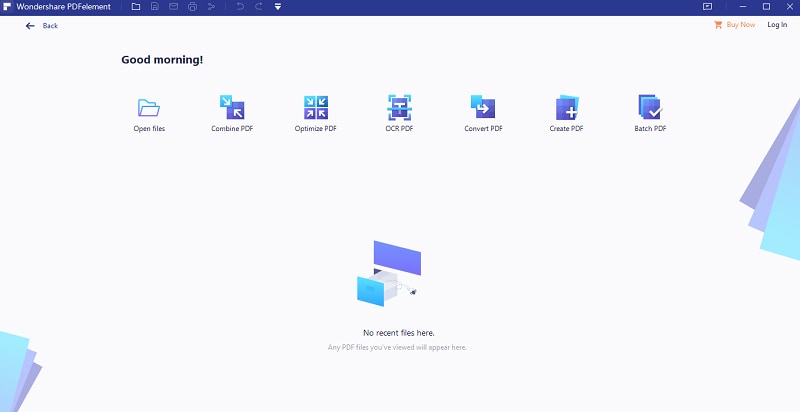 ---
2. GnuCash
A review of free accounting software would be incomplete without mentioning GnuCash a free accounting program that has been there since the late 90s. GnuCash can handle a number of accounting process including invoicing, accounts payable and receivables and even a few payroll features.
Pros:
It is completely free to download and use.
It is available on Linux, GNU, OpenBSD, FreeBSD, Widows and Mac.
It is flexible enough to be used for even the smallest of businesses.
Cons:
It may not be ideal for you if want more reporting.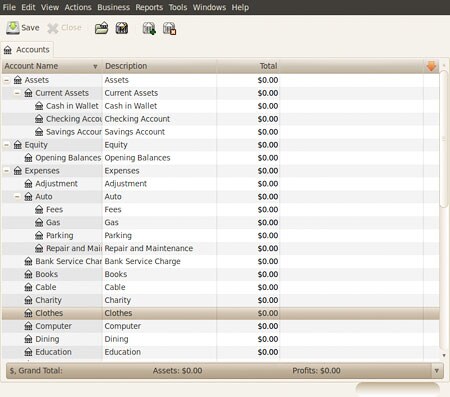 ---
3. Money Manager EX
Money Manager EX is another open source tool and free accounting software that has features similar to or even better than some of the premium accounting software in the business. If you can learn how to use it, Money Manager EX comes with features that are ideal for any business regardless of its size. It is also bound to make accounting that much easier since it does have a number of automated functions.
Even with its complex money management features, this program is still very approachable with a user-interface that is not very difficult to understand. And your financial data's security is guaranteed since the data is store on SQLite databases with AES encryption. The only major problem we've found with this program may be the fact that is completely offline. This means that you are unable to connect you online bank accounts and have that information appear in the program.
Pros:
It comes packed with features you may not find in some premium programs.
It is completely free to use.
It offers great cash flow forecasts and budgeting features.
It guarantees the safety of your data.
It is available across all platforms.
Cons:
Doesn't offer a link to your online accounts.
It can be difficult to learn especially for a beginner.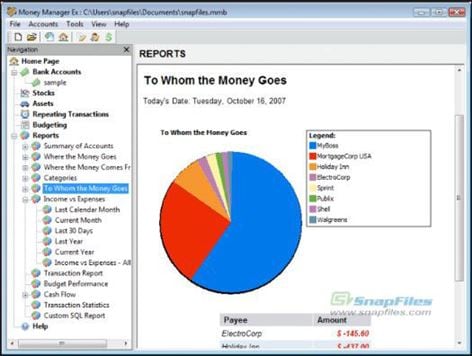 ---
4. TurboCash
TurboCash is another free accounting software that has been around for quite some time, since 1985. With over 100,000 users around the world, TurboCash has been translates into about 23 languages and continues to be the go-to accounting software for many businesses. But TurboCash is more ideal for mid-sized businesses and may be too complex for the average freelance. Yet, it does offer a number of features even the freelancer or sole proprietorship may find useful.
These features include VAT, purchase order management, multiple companies and multiple users for the same account as well as creditor and debtor management.
Pros:
It is completely free to use.
It provides a whole host of solutions including accurate reporting of expenses and budgeting.
It allows for multiple-users and multiple companies on the same account.
It is available across platforms.
Cons:
It is too complicated for the small business owner or freelancer.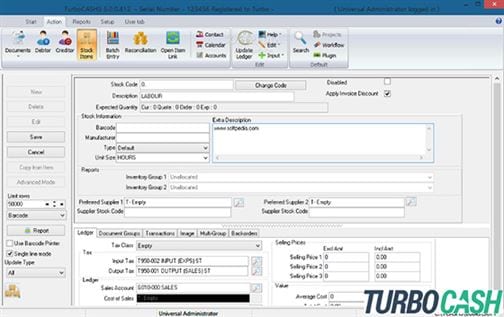 ---
5. VT Cash Book
If you are looking for a very simple almost minimalistic way to keep track of your accounting, VT Cash Book offers simplicity without compromising on quality. This program doesn't look good but what it lacks in looks, it makes up for in the ability to help you record your purchases and transactions quickly and easily. It does that by employing the autocomplete feature that is designed to speed-up these data entry processes.
Because it supports multiple bank accounts, it offers a great place for all your financial data to converge. It is as such useful in calculating VAT returns and even has the necessary data to create profit and loss accounts, ledgers and balance sheets. It does come with a companion premium program, but you don't need to purchase the premium version to use this free one.
Pros:
It has features that allow users to easily create important business documents like a balance sheet.
It supports adding multiple bank accounts.
It is completely free to use.
Cons:
The user interface is not the best in the word and may therefore be confusing to the beginner user.
It lacks some of the more important reporting features you may only find on the premium version.
It is only ideal for a very small business that has very little data to process.