Making HR document repository is very crucial for any organization. It means that the best HR document management should be applied. It will store the documents and will also get the organization the desired results. The safety and security of HR documents is also very important as it contains contact information as well as the addresses of the top brass of the company. HR Document Management Software ensures that it is done in effective manner. The access is easy and the documents are managed in a manner which allows retrieval from anywhere in the world. HR is a sensitive subject therefore the role of HR document management even becomes important. PDFelement Pro is one of most effective software to manage documents.
Top 5 Human Resources Document Management Software
Below are the top 5 HR document management software. These have been designed to ensure that the best outcome is generated with ease. These programs also make the HR document management easy.
1. PDFelement Pro
PDFelement Pro is one of the best Human Resources Document Management Software to make sure that HR documents are managed in the best manner. With the help of this software, you can easily convert all documents to PDF format easily. You can also use this document management software to extract data from PDF, or copy and paste data from PDF to another PDF or Excel for editing. Some other highlights of the software are as follows.
Why Choose This HR Document Management Software:
PDF forms can be created and filled with ease using this program.
The PDF can be created, edited and the data can be extracted with ease.
Combining, splitting and converting PDF has never been as easy as with this program.
PDF can be markup, annotated and stamped using this program.
PDF image, text and pages can be edited with this program.
Convert multiple PDFs to other file formats in Batch.
Advanced OCR feature allows you to convert and edit scanned PDF easily. Bookmarking, indexing, customizing and adding bates numbering helps makes PDFelement Pro the most reliable and effective DMS.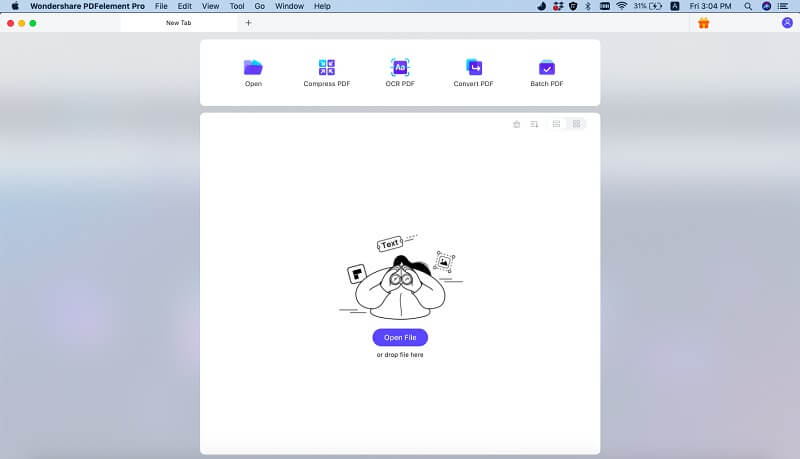 ---
2. PeopleDoc HR document Management
PeopleDoc HR document Management is a HR document management software which has all the features looked by HR departments. It has been used all over the world by large corporations due to its effectiveness. The features which are related to this program are as under which have been compiled after careful study of the program.
Key Features:
Cloud storage integration to keep the HR documents safe, secure and at a single repository.
HR case management and portal for gaining insight of organizational HR policies.
HR global service delivery as well as HR services operations automation done using state of the art tools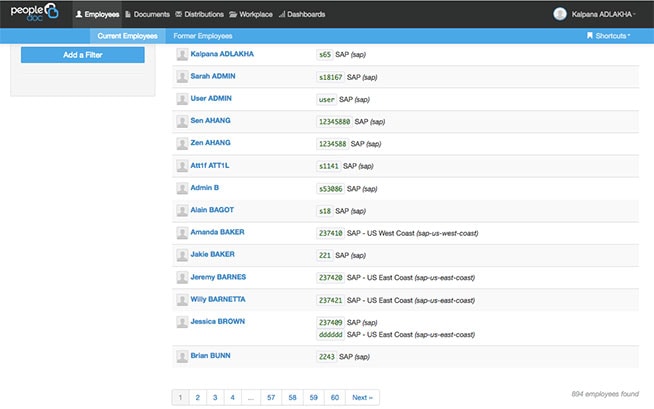 ---
3. Document Locator HR document management
Document Locator is related to HR compliance. The HR policies which are integrated within the normal processing of the organization can be merged with this program. The interface as well as the functioning is graphical which means ease of use. The file addition has been made easy and quick by one click upload.
Key Features:
From employee file management to workforce management there are some advantages.
The security of this program is integrated with 256 bit crypto locking which means that there is no way passwords are hacked or cracked at all.
Going paperless is another advantage of this program which organizations can enjoy. Its central repository keeps all files safe and secure at one place.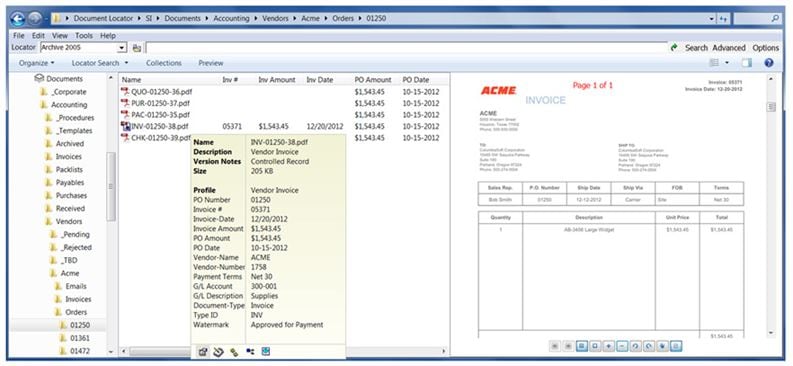 ---
4. eFileCabinet Document Management Software
The HR department is always burdened with paper work. eFileCabinet allows the organizations to go paperless. The main interface includes centralized employee files, sharing spaces, retention settings and KPI management. The program is integrated with cloud storage for better uploads. Searching employee thorough employee number is also possible. The program also generates the employee numbers in a sequence to follow.
Key Features:
This one software ensures that the increase in productivity and maximum profits are enjoyed.
The company also encourages the potential organizations to sign up for a free demo which means hardcore purchase decision.
The fragile HR strategies are eliminated by the program with ease.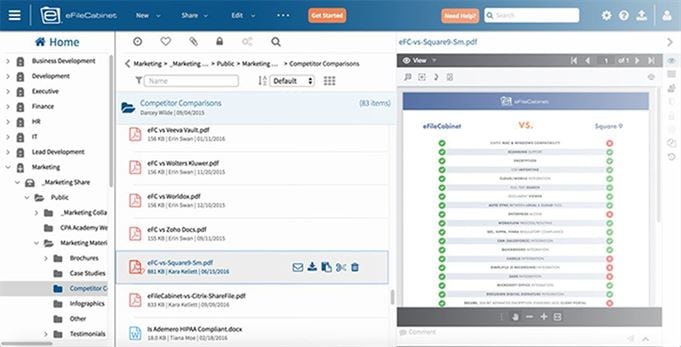 ---
5. DocuVantage Human Resources Document Management
Centralization of HR documents has never been as easy as it is with DocuVantage. The HR data can be collected, refined and stored at a single place. The program has integration tab which allows already running HR document management software to work better. The program always keeps the HR documents safe and secure in case of any theft and disaster.
Key Features:
Every document is scanned as required and directly stored to online storage.
Paper Shuffle is completely eliminated by this program.
The KPI management as well as distribution of performance reports is made easy.