When we speak of law firms, documents like pleadings, forms, written submissions, plaints, letters, etc come to our mind. We all know that there is a lot of paper work in the legal field and all these documents need to be preserved and organised properly with due care. Hence, there is a growing need for Legal Document Management Solutions for law firms to manage legal documents at one place without loosing them. Documents related to a particular client/case are of utmost importance to lawyers, thus, they need to be stored in such a way that they are secure and yet, can be accesses easily. Legal Document Management software solves these problems and provides and interface to critically handle all types of legal documents. Stay tuned to know more about the law firm document management software and some tips to manage your Legal Files in a better way.
Part 1. Top 10 free Document Management Software
If you're looking for the best legal document management software that can be free used for law firm, here is a list of all such solutions. With this list you can find and compare Legal Document Management software according to your needs.
1. PDFelement Pro for Mac
PDFelement Pro is essentially a PDF manager which assists in editing, creating, sharing and organizing PDF Files. Its well-equipped interface is very intuitive to use and gives its users the flexibility of managing all types of PDF documents at once. PDFelement Pro can be used as document management software for law firms on a Windows PC or Mac and its feature laden toolkits are capable of handling legal PDFs easily. This product offers a free customer support and annual updates.
Key Features of This Document Management Software:
Edit PDF documents, fill/create PDF Forms or convert them to Word, Excel, or other formats.
Organise scanned files through its OCR technology.
Password protect PDF Files and share them securely.
Customise PDF Documents by signing, marking-up, indexing, bates numbering, water marking, etc.
Capable of handling multiple legal PDF Files through its Batch Process feature.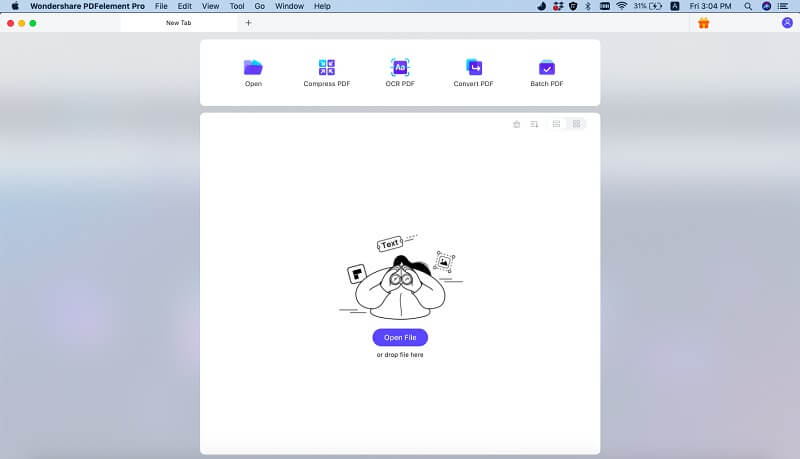 ---
Process Street is great tool to manage teams, recurring processes and workflows. It comes with a "Free for Life" plan to organise legal documents in a cost effective way.
Features:
Enables lawyers to do their job much faster, more efficiently and very accurately.
Sends alerts and lets you know the level of work done and whats needs to be done next.
It stores documents under three categories, namely, "Active", "Completed" and "Archived".
Intelligent and intuitive interface.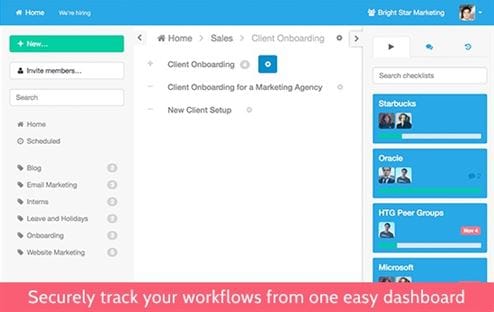 ---
Clio is a leading cloud-based legal Documents Management Software. It can store all you legal pa-perwork at one centralised place making it easy to find them when required.
Features:
Enables you to collaborate with your client, track changes and keep a record of new and updated files through proper versioning.
Its private client portal lets lawyers share sensitive information with clients without any security risks.
It has a unique timekeeping feature and easy bill generation mechanism.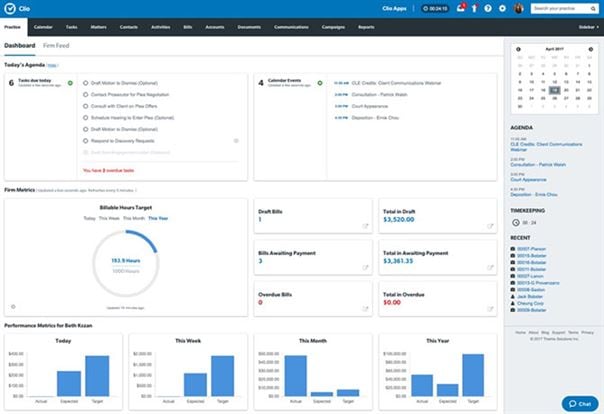 ---
Logikcuul facilitates automation in the legal document management process by e-discovery, better data management and cloud-based toolkits. It contributes to automate legal document and data management for litigation and investigations.
Features:
Files can be organised, manages and processed quickly.
Helps in litigation and investigations.
Document reviewing and sharing is extremely simple.
Enables tagging of documents and dealing with multiple files at once.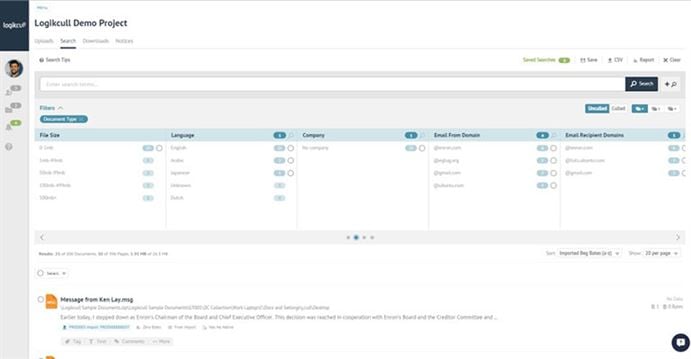 ---
TimeSolv Legal is well designed platform for timekeeping and legal billing tasks. It can set-up var-ious trust accounts, show invoices and balances in the various trust documents.
Features:
It helps rebuilding a reliable billing structure for law firms.
Enables tracking each case individually by attaching "Notes" files.
Quickly produce reports and automatically sends invoices via e-mail.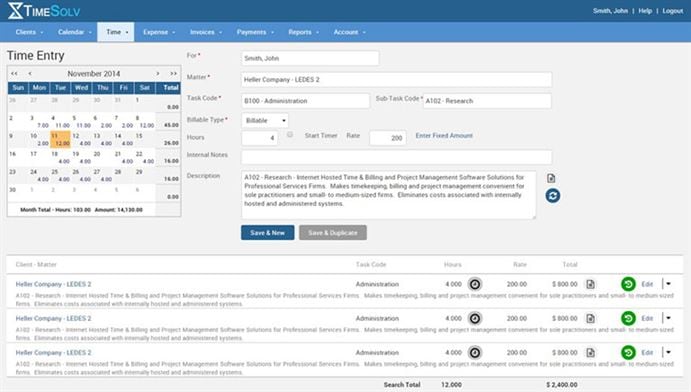 ---
PracticePanther helps law firms in managing their documents, tasks, matters, files, contacts, ex-penses and events. It assists in tracking bills and expenses on each case.
Features:
Enables, activity tracking, time tracking by client/project, invoice processing and reimbursement management.
It has a time tracking and expense management toolkit especially for lawyers and law firms.
It keeps all informations about clients at one place so that each case can be overviewed easily.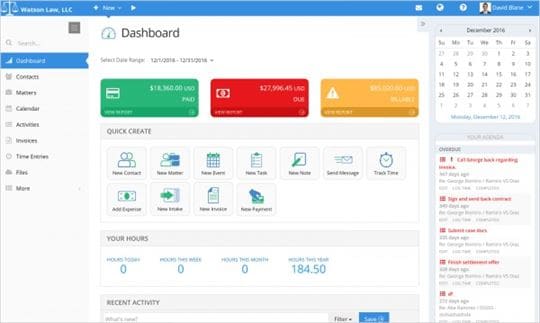 ---
AbacusLaw is a top rated Law Practice Management Software to organise, manage, store and share all typed of legal documents. It has its private cloud based interface for complete data security.
Features:
Helps in billing and calendar management.
Its features include document /form and letter automation, conflict checking, contacts/client man-agement and billing management.
Enables lawyers to link their e-mails and get all information via mails.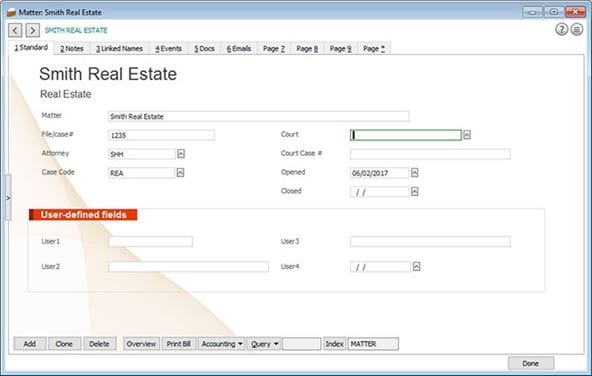 ---
MyCase helps your manage your legal practice in a more efficient manner by managing legal files and cases, tracking time, automated billing and quicker communication with clients.
Features:
It is an affordable, powerful and intuitive Document Management Solution for Law Firms.
Its toolkits organisers your clients, calendars, case timings, legal documents, etc.
Time tracking and billing are its key features.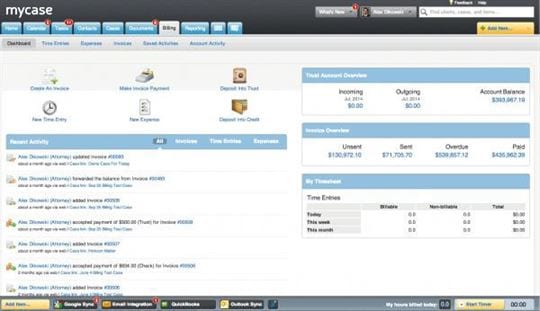 ---
Worldox is a great document and e-mail management solution. It enables full text searches and keeps you legal documents safe and protected.
Features:
It can archive and store documents.
It can convert documents as per the needs of the client.
It angles version controlling and e-mail management.
Organises legal documents by indexing them.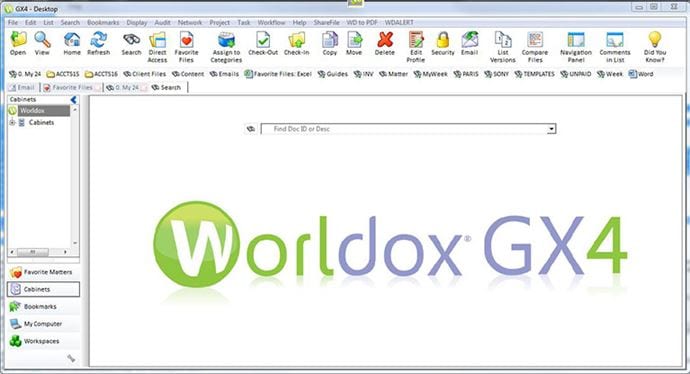 ---
LegalWorks manages legal documents, files and e-mails like pro. It has cloud based storage to give law firms the flexibility to store numerous documents at one place.
Features:
Integrations with MS Word and MS Outlook helps it work better.
Its OCR technology helps scan and fax documents easily.
Document tagging, version control and archiving are its key features.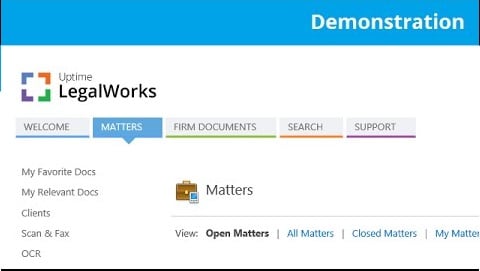 So these were the legal document management software comparison and reviews. Pick the one that best suits your practice. We recommend that you go for PDFelement Pro as it is one stop solution for all your needs.
---
Part 2. More Tips about Legal Document Management
As discussed earlier, here are a few tips to manage legal documents in a hassle free manner.
Factors when evaluating Legal Document Management Systems
There are many factors that come into playing while choosing the best DMS for your law forms. Given below are some criteria to be kept in mind before going ahead with a Document Management Solution for legal documents:
First and foremost, make sure that the DMS has cloud based storage. This helps in storing infinite number of files and not worry about them getting misplaced.
Cost is another factor which one must evaluate. There are multiple free softwares available, some of these have been listed above. Thus, depending on your firm's needs, invest carefully.
What features and tools does a DMS offer are also necessary to be scrutinised. If your firm's needs are less and you only need a Document Management Software to store, edit and share files, then there is no point in using a feature-laden and highly advanced Solution.
Evaluate the needs of your firm, such as whether you require practice management, time and billing tools or an accounting software. There're different softwares for different purposes.
Software integrations and access to new technologies like OCR, workflow automations, etc also help you in deciding whether or not a particular DMS is suitable for your arm or not.
How DMS benefits Legal Documents Management
Finally, this is the last segment of our discussion where we shall join out the benefits of incorporat-ing a Legal Document Management System in your Law Firm.
Storage and Management
Legal DMS helps storing, managing and protecting legal files. The chances of documents getting lost are minimised.
Well organised case files
All documents related to a particular case are store together, Wastage of time, energy and effort is saved as files can be access through quicker and efficient searches.
Reduce physical storage needs
Legal DMS helps firms to go paperless and store their documents in the cloud based or server based portals.
E-mail and client collaboration
Many Legal DMS help in linking e-mails and automatically send case reports to clients. This reduces the workload of lawyers and keeps the clients well informed too.
To avail all these and many more benefits and features of Legal Document management Solutions, download and start using them now.