iBooks is an application made by Apple Inc. for e-books. iBooks is invented to receive EPUB content via iBook Store. However, that is not the only thing you can do with the app. You can also add your own EPUB and of course, PDF documents with the use of iTunes' data synchronization. Also, these documents can also be downloaded to iBooks through Apple Mail or Safari. There are so many things you can do with it. You might want to download one if you want to explore this program more. In this article, I will tell you how to add and open PDF in iBooks.
PDFelement Pro for Mac - The Best Way to Add Your PDFs to iBooks
In order to open PDF in iBooks, you can convert your PDF files to EPUB documents first and then open this file in iBooks easily. Here I highly recommend you to use PDFelement Pro to do the conversion. This multi-function PDF editor allows you to convert PDF file to EPUB, Word, PPT and other file formats easily. Apart from this you can also create PDF files from other file formats and edit PDF texts, images, links and more elements in PDF files in a few simple steps.
Why Choose This PDF editor:
Convert PDF to Word, Excel, PPT, EPUB and convert multiple PDFs in batch easily.
Advanced OCR feature allows you to convert and edit scanned PDF files with ease.
Create PDF from other formats and create a fillable PDF form easily.
Easily mark up and annotate PDF files with multiple markup tools.
Merge multiple files into PDF and split PDF into several files.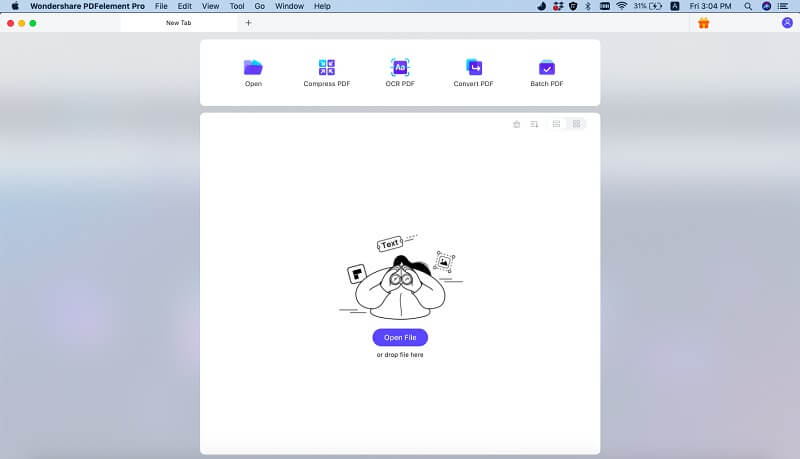 ---
Part 1. How to Sync and Open a PDF with iBooks
One of the many privileges we can enjoy when we have iBooks is that we can open and make use of our PDF documents. This app is very helpful especially to those who are an avid fan of e-books and those who use PDF files for their businesses or employment. If you do not have an idea on how to open PDF files on iBooks, then this section will be a lot of help to you.
Step 1. Import PDF Files to iTunes
Connect your device to your computer with the use of a USB cable. Open iTunes and choose Library, which you can find on iTunes window's left panel. Then, click "Books" tab. Then, it is now time for you to drag and import PDF documents to the app. Every single file you import can be found in the "Books" section.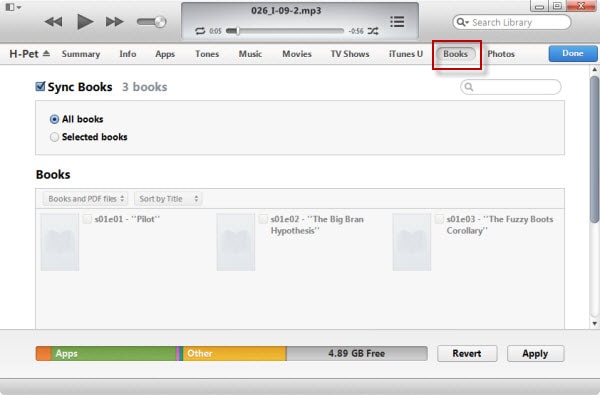 Step 2. Sync PDF with iBooks with iTunes
After that, it is now time for you to click "Sync Books" check box. Select the PDF files you want to open by clicking the check box that is next to the file name of the PDF files you want to import. Then, click the "Sync" option to copy the PDF files over to your Apple device. Then, launch the iBooks app. Choose and tap the document you want to select.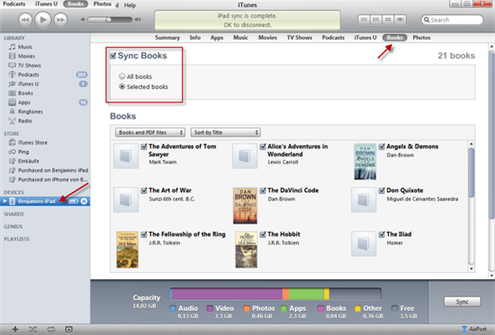 ---
Part 2. How to Convert PDF to iBooks Compatible EPUB Format
Steps to convert PDF to EPUB
There are also times when we need to convert our PDF files to another format, such as EPUB. EPUB is also iBooks compatible format. Here are the steps you have to follow:
Step 1. Launch the Program
Run PDFelement at first. Then click "Open File" to add your PDF to the program.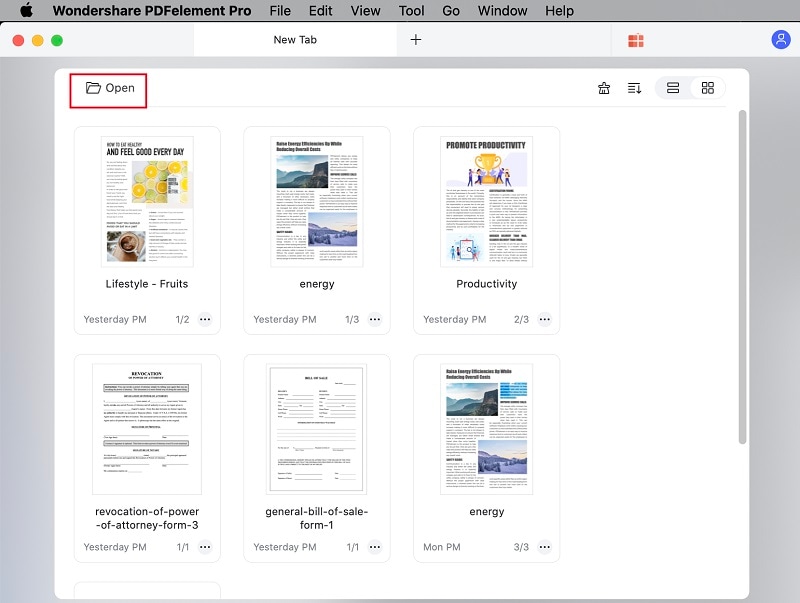 Step 2. Convert PDF to iBooks
Then you need go to the toolbar and Hit the "Convert" button. Once a dialog box appears, you can now start importing PDF files and select the "To ePuB" format. After that, click the "Convert" button and choose which folder you want to save your band new EPUB file. Then, click the "Save" button to begin the process of converting PDF to EPUB.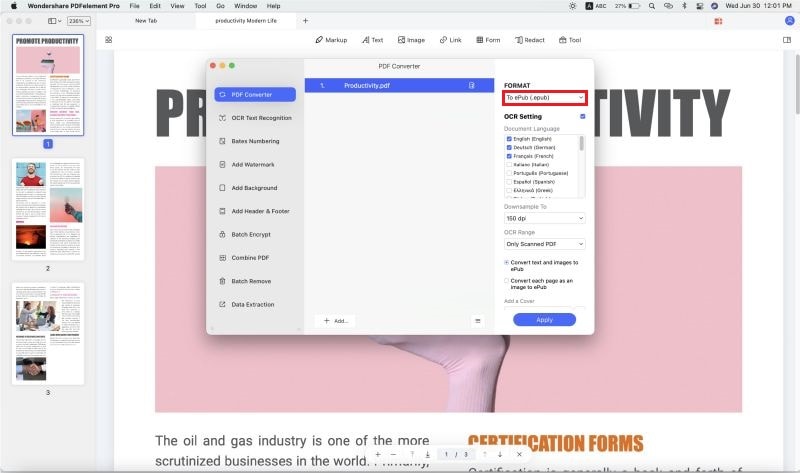 How to Create a PDF File from Other Document
PDF is a popular and safe file format. Some people need to know how they can create a PDF document. Fortunately, you can do one with the use of the best PDFelement Pro. To create one with the best PDF creator and editor program, you just have to follow a simple set of steps.
First, launch the program and then click on "File". There will be a pop-up window. When it appears, choose your desired file and click the "Create" button. After that, you can now click the "PDF from File" option and save it to the destination folder as a PDF.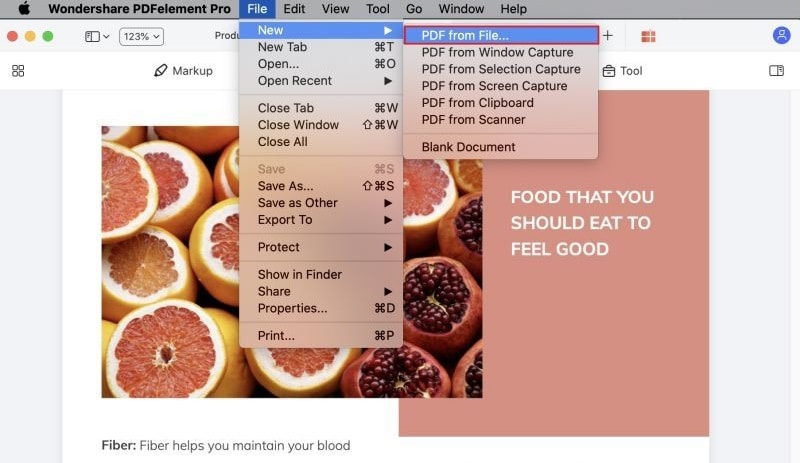 Note:What you should remember is that you can create a PDF format file with a variety of files, such as text files, image files, HTML files and even your existing PDF files.