Opening PDF files with Paint has many benefits, one of the biggest ones being that you can use various elements in Paint to annotate the PDF. This is something that can't be done with the built-in programs that Microsoft provides for opening PDF files, so using Paint is much simpler, especially for long-time Windows users. MS Paint is an image editor, perhaps one of the oldest one there is, and despite the fact that little changes have been made to it since the days of Windows 98, it's still a handy program to use. Being an image editor, it can only open image files (.jpg, .png etc), not .pdf files. So, in order to open a PDF in Paint on Windows, first you'll have to convert it. Here are the easiest two ways to do it:
Method 1: Open PDF Files in Paint with PDF Editor
One of the easiest ways to open PDF files in Paint is by using PDFelement Pro , a feature-packed program created especially for those who work with PDF files a lot and need advanced options that built-in programs don't offer. We recommend this program because it has a clean interface.
It's easy to use and can really speed up your work:
Edit PDFs easily: use markup tools to add annotations and comments, edit images, links and texts.
Convert PDF files to other formats, including EPUB, HTML, Pages or image files.
Create a PDF file from an existing PDF or from other programs (Excel, Word, PPT, Email and more)
Create and fill out PDF forms
Combine and split PDF files
Secure PDFs by adding password protection and watermarks
Edit and convert OCR PDF
Bath processing for PDF files
Once you've downloaded PDFelement Pro, follow these steps to convert your PDF files to Paint format:
Step 1. Import PDF files
Launch the application, then go to the left-hand corner and click the "Open" button. This will prompt open a window where you will have to select the location of your PDF file to import it.
Another way to import PDF files is to select them and then drag them with your mouse onto the PDFelement Pro.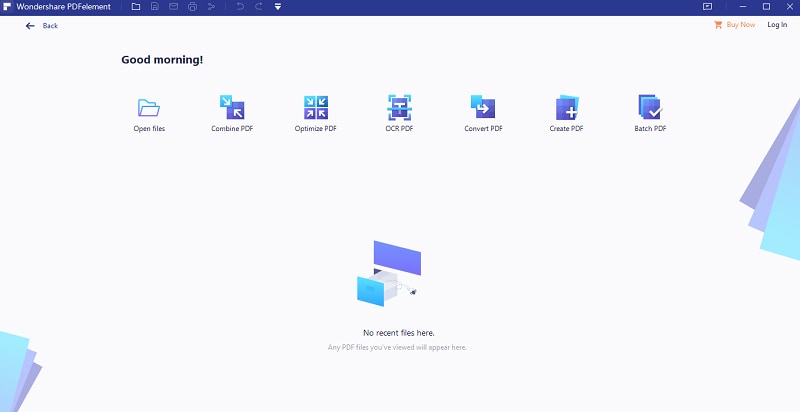 Step 2. Convert PDF to Paint
After you've opened the PDF you want to convert, simply go to "Home" and click the "To Others" button. This will open a drop-down list of conversion options. Click on "Convert to Image."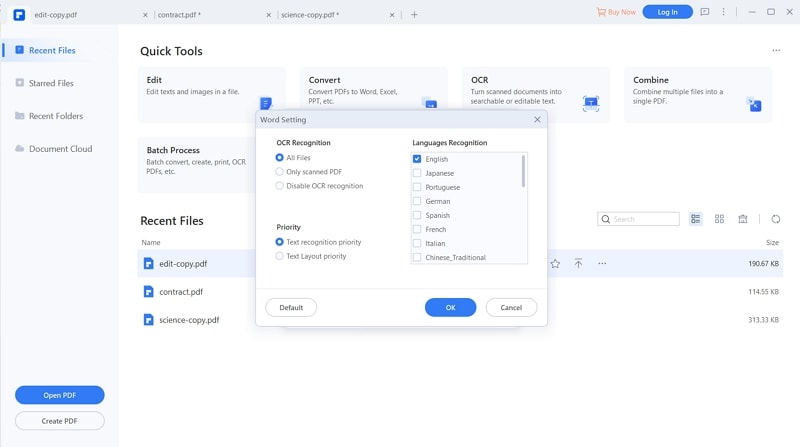 Alternatively, you can open PDFelement Pro and select the "Convert PDF" option on the welcome page. Select the file you need to convert, choose the output format (in your case, that is an image) and then choose the folder where you want to save the converted file.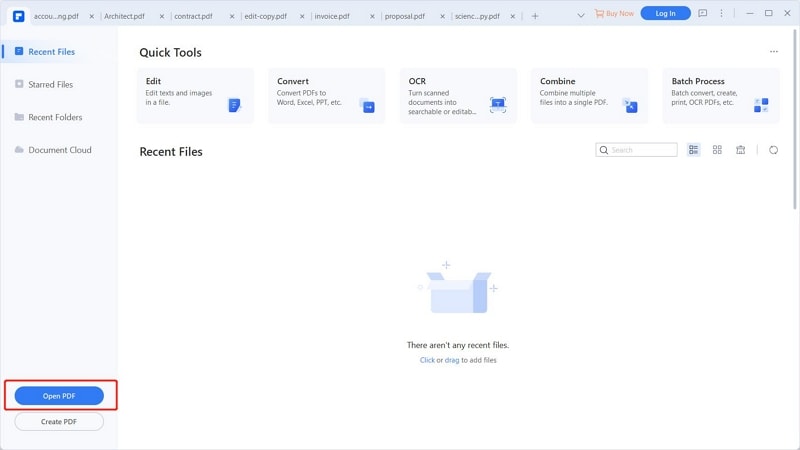 ---
Method 2: Open PDF Files in Paint with PDF Converter
The second way of opening PDF files in Paint is by using iSkysoft PDF Converter for Windows. This fast Adobe Acrobat alternative helps you increase your productivity and offers you a wide range of PDF conversion and creation options.
Step 1. Import a PDF File
Launch the program, then choose the "Add Files" option in the menu on the left side. Browse your computer for the file you want to convert, then click on the "Start" button.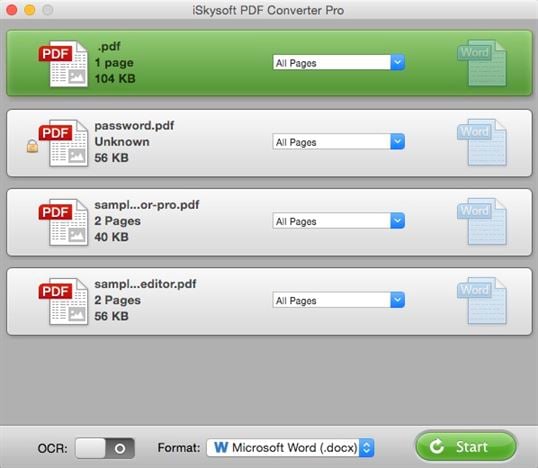 Step 2. Start PDF to Paint Conversion
To start the conversion, make sure your PDF file is imported. There, select the Image as the output format. Browse your disk for the file, select it and then choose the output format. Then click on the "Convert" button.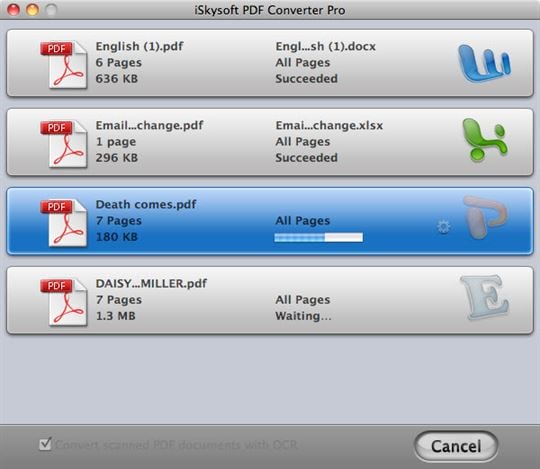 Tips for Opening a PDF in Paint
No matter why you would like to open a PDF file in Paint, don't forget to make sure that you convert the file properly. Select only a format that Paint is compatible with, otherwise it will not work.
For the conversion process, we recommend professional programs such as the PDFelement Pro. Not only are they feature-packed and put you in control of your PDF files, but also increase your productivity by allowing bath processing and OCR.