The way in which we use and store documents has changed dramatically. A few years ago, both individuals and business used paper exclusively. Now, the average office, be it personal or corporate, includes a combination of both paper and electronic documents. Things can easily get messy, so it's important to have a way of organizing and classifying paper and electronic documents, so that everything is within reach. This is where paperless document management software comes in. Offering a variety of useful features, this software helps you keep track of electronic documents, as well as physical ones (bills, notes, contracts, receipts etc). Here are the best 5 paperless document management software, including PDFelement Pro.
Top 5 Paperless Document Management Software
1. PDFelement Pro for Mac
PDFelement Pro helps users manage paperless documents and also offers a few great features that make editing easier than ever before. This all-in-one tool is a must have for executives who want to streamline document management, while at the same time keeping things secure. iSkysoft PDF Editor 6 Pro stands out through the following tools:
Key Features:
Edit, Markup & Sign PDF documents easily.
Convert, Combine & Split PDF files.
Secure PDF files with passwords and watermarks.
Add bookmarks and bates numbers to organize your PDF documents.
Create PDF forms and create PDF from other file formats.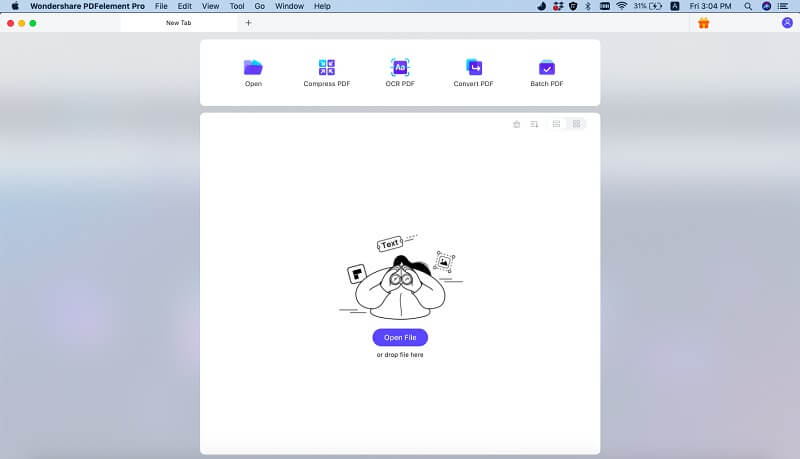 ---
Mariner Paperless was created for people who want to get rid of all paper documents and move everything on their computer. With this software, users can simply scan paper documents such as contracts, receipts, bills, scans and memos and add them on their computer, creating a streamlined and clutter-free office environment. Some of the best features you can enjoy in Mariner Paperless include:
OCR function adds scanned documents in your library instantly
Make notes on scanned documents
Organize your scanned documents in a digital filing system that meets IRS requirements
Create a digital database for all your paper documents
Mariner Paperless is available for Windows and Mac and a user guide is available for free download on the website.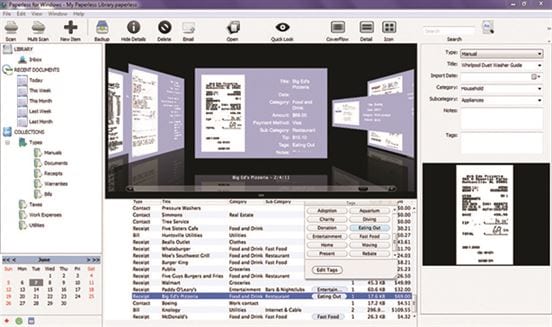 ---
MasterControl Document Management is a paperless document management software targeted specifically at enterprises. Their document control solutions meet the advanced needs of corporations and, at the same time, it complies with the most stringent regulations. MasterControl is widely used in the private sector, but its biggest popularity was reported in the public one – this software is the paperless document management tool of choice for state agencies. Some of the most notable features include:
Document control automation from approval to obsolescence
Track document changes and share them with authorized personnel
Use Taxonomy organizers and document metadata to create document categories and hierarchies
Analytics and reporting tools for stored documents
Translatable system allows commercial users to streamline operations with overseas offices
Because each enterprise has different needs in terms of document management features and compliance, it's advisable to first get in touch with a MasterControl representative to find out which version of the software is right for you.

---
FileCenter Paperless Document Management Software is a low-cost solution from Lucion Technologies, offering a good amount of document management features. This software is recommended for individual use (such as families who want to take better care of their documents) but also for business use, because it is very affordable and does not put a strain on the budget of small start-ups. Main features include:
Quick PDF scanning
A variety of organizational tools for documents
Search documents using OCR
Edit PDF files
The software is integrated with the most popular cloud services, so all data is stored securely in the cloud and can be accessed at any time.
FileCenter Paperless Document Management Software is also available in a free trial for clients who would like to try the software before they buy it.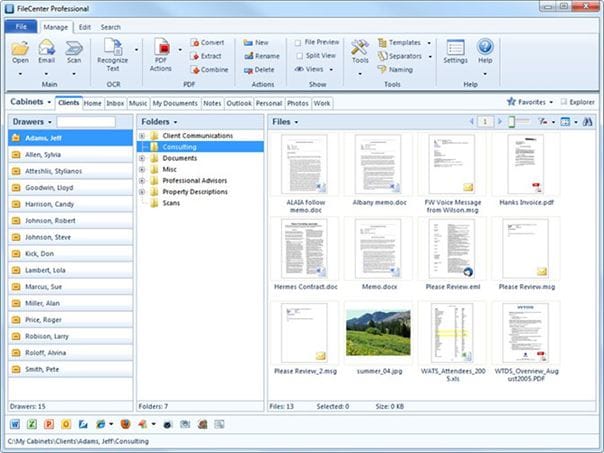 ---
Document Locator Paperless Office Software is a paperless document management software for Windows, cloud-compatible and mobile friendly. This software centralizes all documents and has a powerful infrastructure that recommends it for commercial use. Document Locator Paperless Office Software can be used in the office or in a Web browser interface and offers a few extra benefits in terms of workflow automation:
Familiar interface, similar to Microsoft Windows Explorer
All document changes are tracked
Metadata document values for easier searches
Files are secured so that employees do not delete essential documents accidentally
Automated form processing
Document Locator Paperless Office Software is cloud-compatible, but an on-premise version is also available. Also, clients can try the demo version before purchasing.