Everyone has PDF formats saved in their computers, and everyone understands the importance of PDF files as well. These files are easy to share. It can be used to shared data; you can also use them to send contacts and for many other purposes. Now because PDF files are easy to work with and also are difficult to alter, there is one thing that you should think of doing to double the security of your PDF file, and that is adding a password. So, here in this article, you will get to know how to password protect a PDF in Adobe Reader free and Adobe Reader alternative. This easy guide will teach you everything you need to know about password protect PDF Adobe Reader and PDFelement Pro.
How to Password Protect a PDF in Adobe Reader
Adobe Reader is an excellent PDF reading tool that can also makes the password protect PDF Adobe Reader process smooth and easy. Because Adobe Acrobat is a widely used tool for password protect Adobe PDF, you should know the steps to add a password in your PDF file through this tool. Also, you can use this software to edit your PDF, insert an image, highlight text, and more.
Step-by-step guide for your how to set password for PDF file in Adobe Reader.
Step 1: Download Adobe Reader
Download and install Adobe Reader. This tool is available for both Mac and Windows. Wait for some time for the installation process to get completed.
Step 2: Open the PDF file
To add a password, you will need to open a PDF to make it password protected. You can drag and drop the file from your computer or else browse manually and insert the file.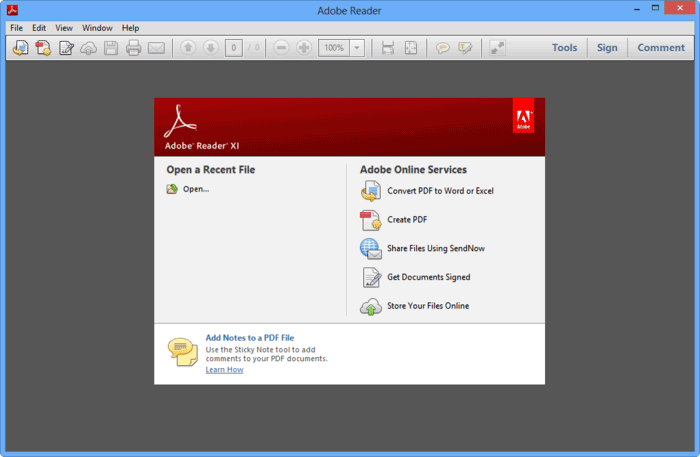 Step 3: Add password protect to PDF
Click on the 'View' option, and select 'Protection' from the drop-down menu. Once you choose protection, you will see a new window where you will have to enter your password.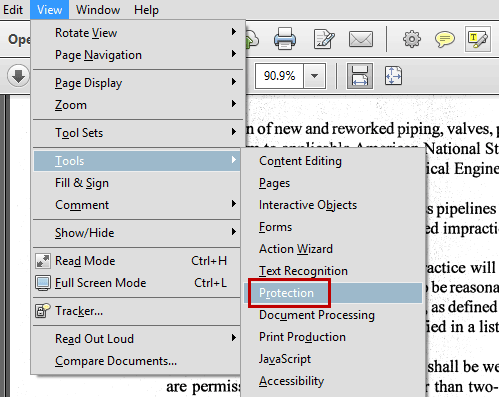 ---
How to Password Protect a PDF with Adobe Reader Alternative
If you think that the process for Adobe Reader PDF password is too complicated or the tool is too expensive, you can go for a more affordable tool that will also let you add a password without any issue. That tool is PDFelement Pro . It is much cheaper, and the software works effortlessly.
Along with being a password creator tool, you can do everything with this tool that you can do with Adobe Reader. For example, you can edit your PDF files; you can convert them into any format that you want, you can insert images to your PDF files, and much more.
Here's how you can use PDFelement Pro to add a password to your PDF file.
Step 1: Download PDFelement Pro
Download PDFelement Pro either in your Mac PC or your Windows PC. You can save this software in both. When you have downloaded, go ahead and launch the software to start with the password protection process.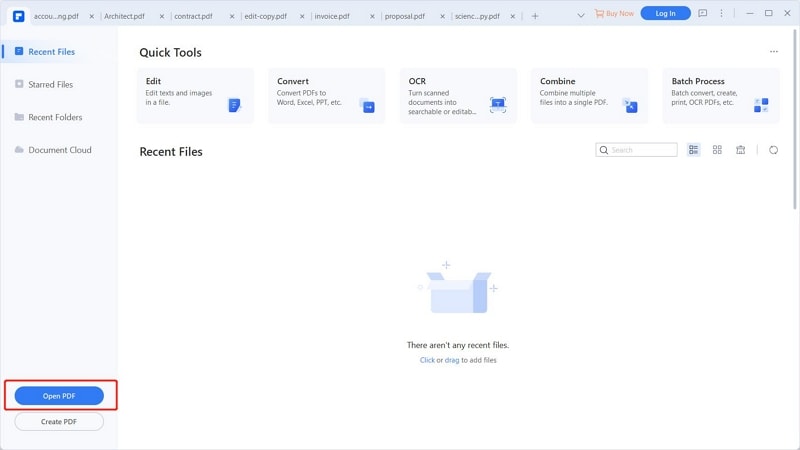 Step 2: Password protect PDF
To begin with the password protect PDF in Adobe Reader alternative, you will have to click on 'Protect' first after open the PDF file in the tool. Click the 'Apply a password to encrypt the PDF file' icon, then a pop windows will show up. You can set 'Open Password' or 'Permissions' to the PDF document. Click 'OK' to save the change and password protect the PDF file.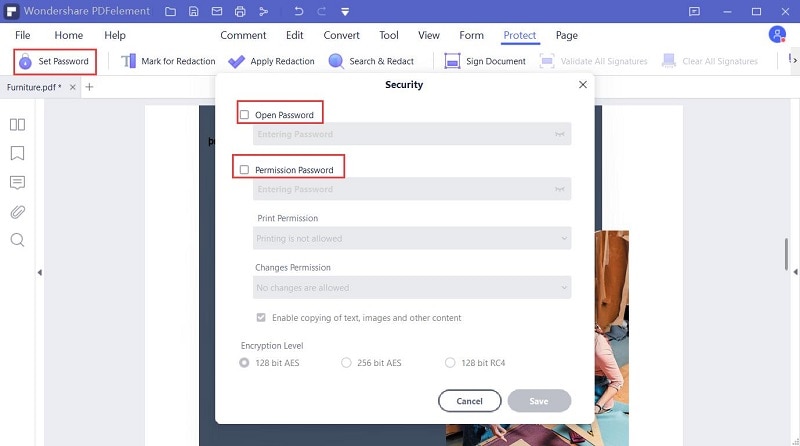 Step 3: Save your PDF
Save the file to make the PDF password protected.
PDFelement Pro is an excellent alternative to Adobe Reader; you can use this tool to save money and add a password to any of your PDF files. Try the free trial version first before buying the full package.