Printing is one of the best inventions created by man. It allows for easy reproduction of documents that make it easy to disseminate important information, analyze important reports and carryout business. Many times you may ponder on how to print multiple pages on one page so that you can make it easy to compare information by placing it side by side on the same sheet. In this case, you need a special tool known as PDF element. This tool is designed with the right features for the job.
How to Print Multiple Pages on One Page with PDFelement Pro
If you are wondering how to print multiple pages on one page PDF then you need not worry anymore. This is because with this tool it is easy to print multiple pages on the same sheet which helps save printing materials and present your information in the best possible format. To use this tool to print two or more pages on the same sheet simply follow these steps:
Step 1: Download and install the PDFelement Pro
Before you even attempt to print multiple files on the same page you need to make sure that you have PDFelement Pro on your computer ready for use. Once launched it, you need to click the 'Create PDF' tab on the interface and then select the file you want to print and import it into the tool.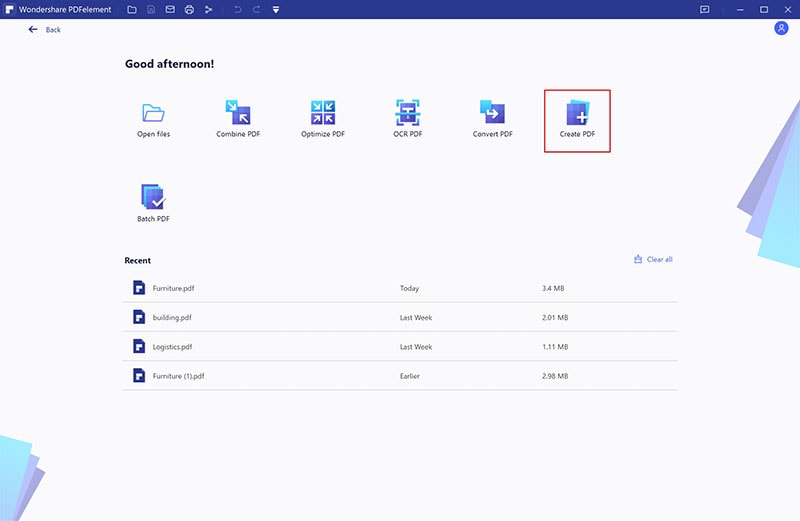 Step 2: Print your PDF file
Now to print multiple pages on a single sheet simply find and hit the 'File' Icon then tap on the 'Print' tab then click 'Print Mode' and then select multiple as your option. Select the number of pages per sheet and then page order of the printed pages on the sheet then click 'Print' icon to start the process of printing your file.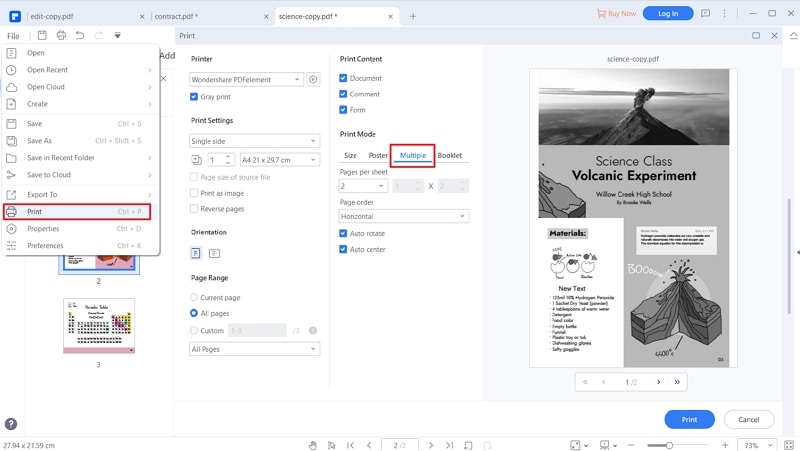 PDFelement Pro is one of the best all-in-one PDF tools in the world. It is designed with a wide range of features to help you handle all your PDF works. You can use it to read PDF, edit PDFs, create PDF, extract information from PDFs and most importantly print PDF multiple pages on one sheet PDF. It thus makes the work of handling PDF files easily from creation all the way to printing.
---
Tips for printing multiple PDF pages
It is important to remember that most PDF readers are not designed to print multiple PDFs on the same page although some still claim to be able to do so. If you are not careful you will end up with printed pages missing some important information such as figures and tables. The only way to get the best result is to use a tried and tested program such as the PDFelement Pro. Don't assume that all PDF readers will do what they say.