What happens when you have thousands of different multipage PDF documents that you need to print? Say you run a small publishing firm and you need to accurately print different publications to meet the deadline. The solutions are to print multiple PDFs at once. To print multiple PDFs at once you need to use special tools. One of the best tools to use if you want to print all files in a folder is PDFelement Pro. Whether you want to print all open PDFs on your computer or you want to print multiple PDFs at once Windows 10 this tool has you covered.
How to Print Multiple PDFs at Once with PDFelement Pro
PDFelement Pro is powerfully designed software that solves all your PDF issues from creating new PDF files to printing multiple PDF files in Windows 10. In case you are an editor of a publication then you don't need to worry about creating PDF files, editing PDF files or even recognizing text in the image for new reports as the PDFelement Pro does all that. In addition, it works with almost all operating systems for personal computers which means that you will have no problem using it. To use this tool for batch file printing simply follow these steps:
Step 1: Download and Install PDFelement Pro
First, you need to have the PDFelement Pro software installed and running on your computer before you start printing. Double click on the desktop icon to launch.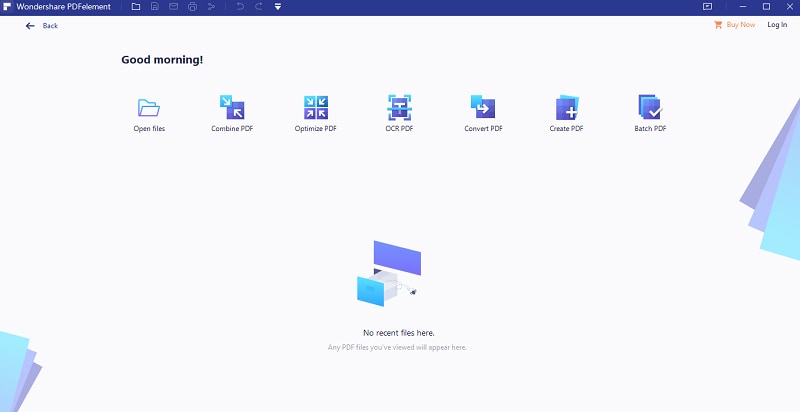 Step 2: Combine your PDF files
To printing multiple PDF files at once you need to combine them for easy printing. PDFelement Pro make this process easy. Simply click on the 'Combine PDF' button and then hit the 'Add' icon to import all the files you want to combine to the tool.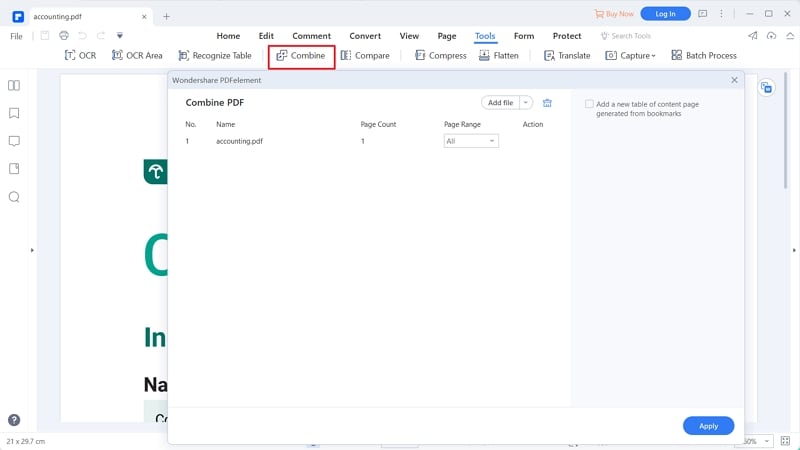 Step 3: Print all open PDFs
Once your combined PDF file opens find and click the 'File' icon and then choose 'Print' in the options given. The print window will open where you are required to select the printing option you want. Once you have specified this printing option simply hit the 'Print' button. This will start the process of printing multiple PDF files at once.