"Knowledge makes wonders when it is effectively shared in social media." Imagine you have an interesting article or news that you wish to share on a Facebook group with your friends and colleagues. However, it is in a PDF format and you do not know how to share PDF file on Facebook.
If it is your present condition, then we have a solution to solve it in today's article. The solutions are really simple and we hope you will find them easier and useful. Take a look at this article and implement it as soon as possible and let your friends know what you have for them.
Part 1. The Easiest Way to Share PDF on Facebook
To share a PDF file on Facebook with ease, we are about to bring PDFelement Pro to your notice.
So, what can PDFelement for Mac do to your PDF file? Can it only share PDF files on Facebook? No, absolutely not. PDFelement for Mac is designed in such a way that it works well on both Mac and Windows platforms. It is the best PDF editor up-to-date and without doubt, it proves it to all its valuable users. You can perform all operations, including OCR, Annotation, Freehand drawing and adding stamps into a PDF file. Isn't it interesting? Well, you never need to be worried about the security of PDF files as you can redact PDF files permanently. Last but not least, it is a versatile solution for your business.
How to Share a PDF on Facebook using PDFelement
You can now share PDF on Facebook easily with the help of PDFelement for Mac and to do so, simply follow the following steps.
Step 1. Launch the PDF Tool and Import PDF File
Install the PDFelement for Mac application and launch it on your device. You will reach the welcome page to see various options like Edit, Combine and Convert. Click on the "Open" option and open the PDF file that is to be shared on Facebook.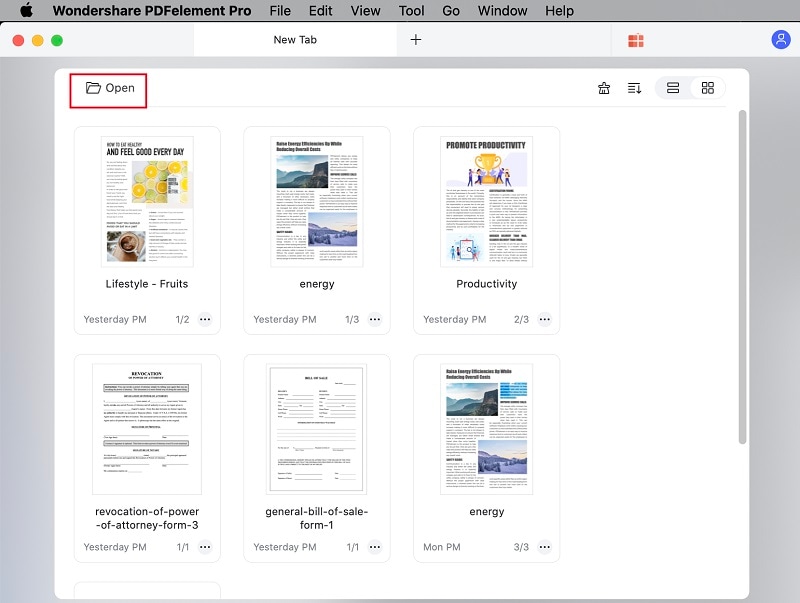 Step 2. Convert PDF to Image
After you've imported a PDF to the program, you can click on the "Tool" button and choose the "PDF Converter" from the toolbar and a new window will open. Click "Add" > "Add Opened Files" to add files to this converter. Choose "To Image" under the "FORMAT" list, start to convert PDF to image clicking "Apply."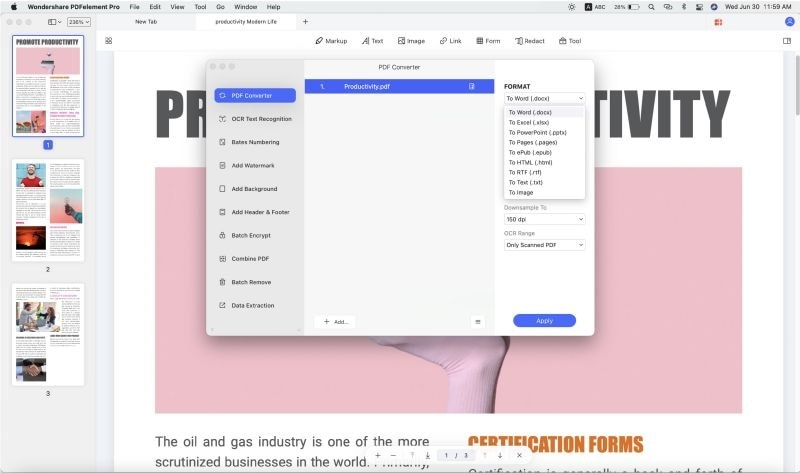 Once the conversion to an image is completed, save the file on your Desktop and click on the "Save" option.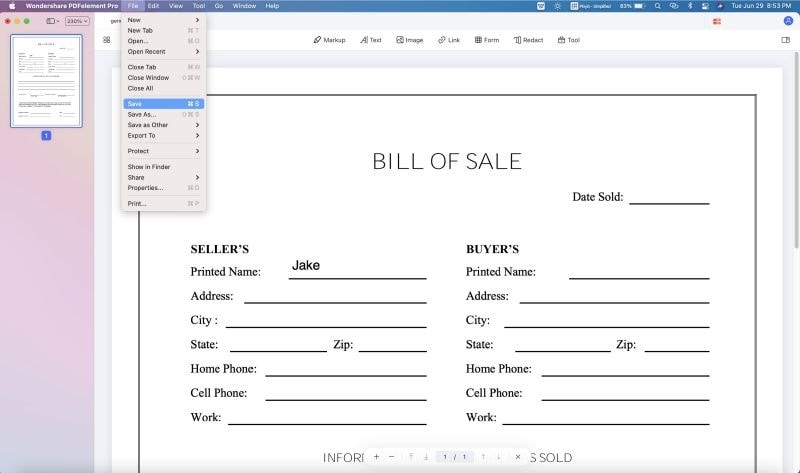 Step 3. Post PDF Image to Facebook
Now, you can log in to your Facebook account and share or post the PDF image to Facebook.
---
Why Choose PDFelement to Share PDF on Facebook
If you are looking out for third-party software to perform varied operations on your PDF files, then PDFelement Pro is the best and the most recommended application. It has the ability to take control over your PDF files. You can perform all top-to-bottom operations like splitting and editing your PDF contents and forms in minutes.
This PDF editor is a professional solution to all your PDF editing's as it acts as an effective PDF editor. All documents and files are kept secured with the help of password protection. You can now easily share your files or PDF on various platforms like Facebook, Email, and DropBox too. To share an edited PDF file, you can either highlight it or add watermarks to it.
Main features of PDFelementfessional:
User-friendly interface for easy navigation.
Capable of converting PDF files to various formats, including Word, Image, Excel, Pages, HTML, and EPUB.
Allows you to perform OCR in converting, editing and extracting data in scanned PDF.
Include links, texts, graphics and formatting in PDF files.
Page descriptions and labeling can be done along with page numbers inclusion.
You can Create PDF, format PDF, Watermark PDF, Edit PDF, and create and fill PDF forms.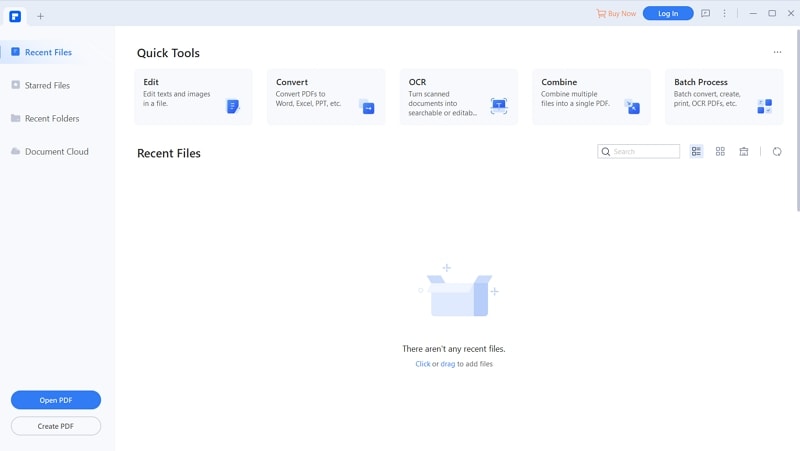 ---
Part 2. How to Share a PDF on Facebook
Are you someone who does not want the help of third-party software to share your PDF files on Facebook? Well, the good news is that at present, sharing the PDF files to a Facebook page without software is also possible. So, read further and find out more about it.
There are different ways to share or upload a PDF file to a Facebook group. You can upload it in the form of an image or you can also create a link for the PDF file and share it on your Facebook page. This process does not need an external software installation on your desktop and can be done easily in simple steps.
Steps to upload a PDF file to a Facebook group:
Step 1. First of all, open the official Facebook website and login into your Facebook account with the credentials. As you can see on the left side, you will be able to see groups you are currently connected to. Choose any group from it.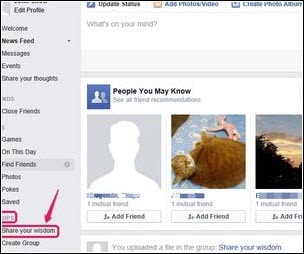 Step 2. Select the group and now click on the "Add File" option that is available in the post-editing section.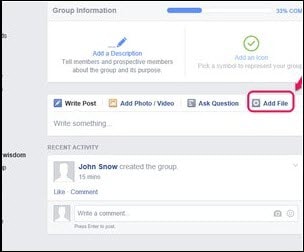 Step 3. Hit the "Choose File" button and proceed further.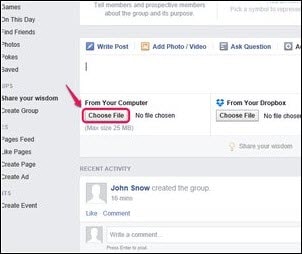 Step 4. Open the corresponding PDF file that is to be shared and click on the "Open" button.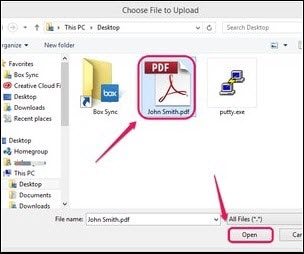 Step 5. Once the PDF file is loaded, hit the "Post" button. There you go! Your PDF file will now be shared in the Facebook group successfully.