Most accounting tools come at premium prices which most small businesses cannot afford. If you are a freelancer and want to keep accurate track of your finances, you need small business accounting software. Most free tools are usually thought to just provide the basics, and this is still the same case when it comes to accounting software. That said, there are free accounting tools that give you quite a lot of flexibility. Some of these are based on the cloud, while others will limit the number of users who can access the software. This article will show you some of the top 10 free small business accounting tools.
Part 1. Top 5 Free Small Business Accounting Software for Mac
1. PDFelement Pro
PDFelement Pro can be the best small business accounting software. This PDF software can design forms right from the start. The form fields can take accounting formula, just like in Microsoft Excel, and create accounting forms. Once the fields are filled, the financial data will be properly interpreted for your purposes. You can also change the calculation order in the form fields according to your needs.
Pros:
It has a simple user interface which enables you to create your forms quickly.
It is easy to use since the form field values are rather rudimentary and straightforward.
Cons: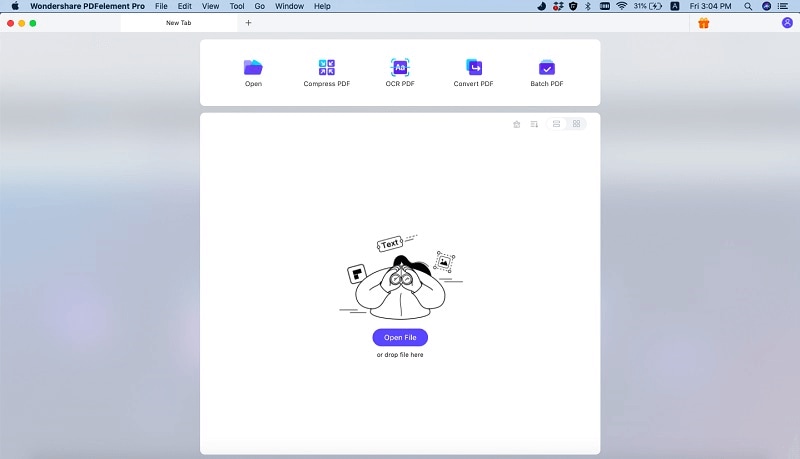 ---
2. ZipBooks
ZipBooks is a free accounting application for Mac. It has a simple user interface which allows you to get a full picture of your financial health at a glance. All your invoices are customized with your logo and you can customize the billable periods. It also has a mobile application that allows you to get information when you are on the go.
Pros:
It is easy to use despite being very robust.
Customize your invoices and have more control over when invoices are sent and paid.
It has a mobile app that allows you to check on your accounts even when on the move.
Cons:
The functions are rather basic.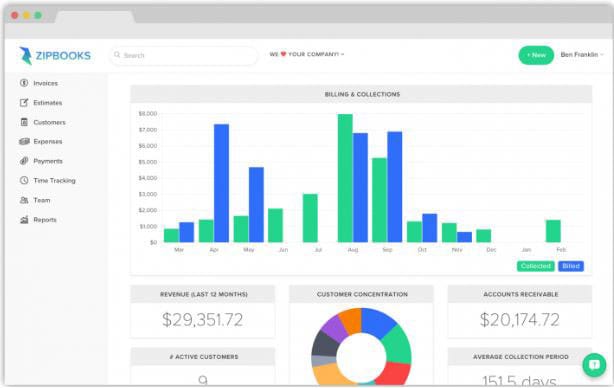 ---
3. Manager
Manager is one of the most comprehensive business accounting app for Mac. It can also be used on other platforms. The accounting functions are very broad and you can do anything with this tool. If you are looking for in-depth accounting while using a free application, this is the one that you should choose.
Pros:
The app offers you a wide range of accounting functions, whether you want a balance sheet or a full project report.
Integrates with bank accounts.
Cons:
It can be quite confusing to work with in the beginning.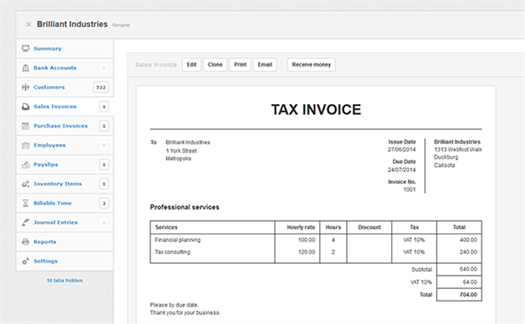 ---
4. GnuCash
GnuCash is a free accounting application for Mac that allows you to do double-entry accounting, track your bonds and securities, and other business accounting functions. It is developed under the open source license. The application s still evolving, but is currently great for small business accounting. Pros:
It has the basic accounting functions even as it evolves to add more.
It integrates with bank accounts for easy reconciliation.
You can schedule transactions easily.
It comes with a mobile version for easy access when you are on the move.
Cons:
It is still being developed and you have to update it several times.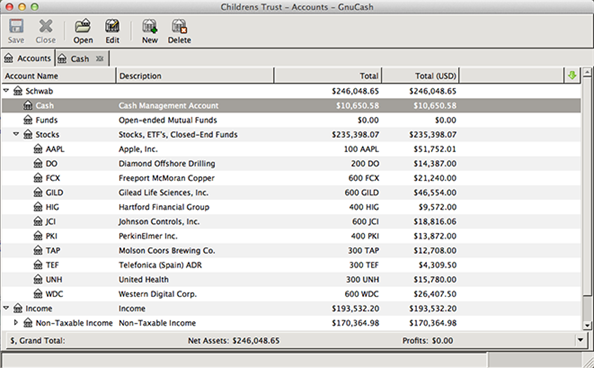 ---
5. PostBooks
PostBooks is not only a free accounting software for small business, but also a business management system. It has all the basic accounting modules, but adds a CRM into it, and an inventory system. It also uses OpenRPT to generate reports which you can use to analyze your business performance over time.
Pros:
It offers you all the basic accounting modules for bank reconciliation, expense tracking, invoicing and more.
It uses OpenRPT to give you insightful reports.
It has a business management functionality added to the accounting modules.
Cons:
It can be quite challenging to use for those who have no accounting experience.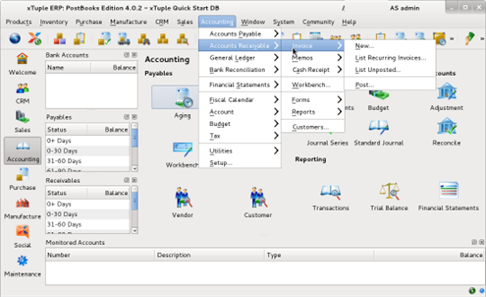 ---
Part 2. Top 5 Free Small Business Accounting Software for Windows
1. PDFelement Pro
With the ability to create custom forms, you can now use PDFelement Pro to create accounting sheets and templates for your needs. The form fields work just like Excel documents and take formulas which will interpret your accounting data. You must know how to code the formulas.
Pros:
Create your forms quickly thanks to the simple user interface.
The form field values are easy to fill in. This means that your accounting sheet will be ready within a very short time.
Cons: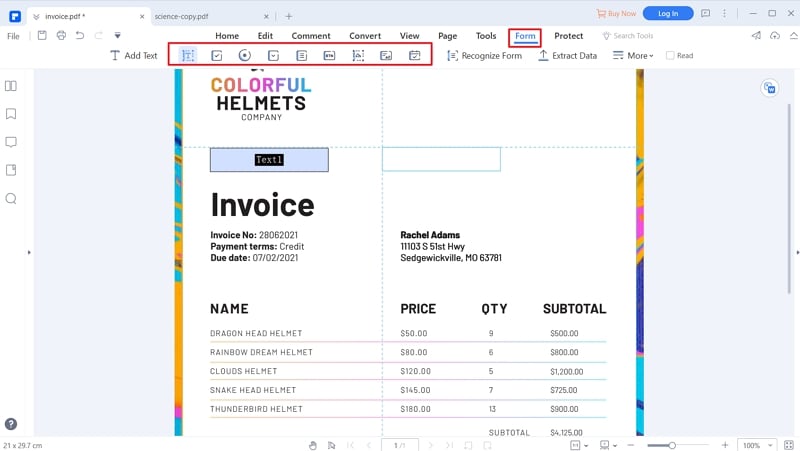 ---
2. Wave
Wave is one of the most popular free accounting apps for Windows. It allows you to store your data on the cloud and saves you a lot of system resources. You can customize invoices, create reminders, issue receipts and a lot more. You can also integrate your bank account for easy reconciliation.
Pros:
It does all functions on the cloud and saves you system resources.
It can reconcile your bank accounts and give you detailed reports on your performance.
Cons:
It is only free for teams of less than 10 people.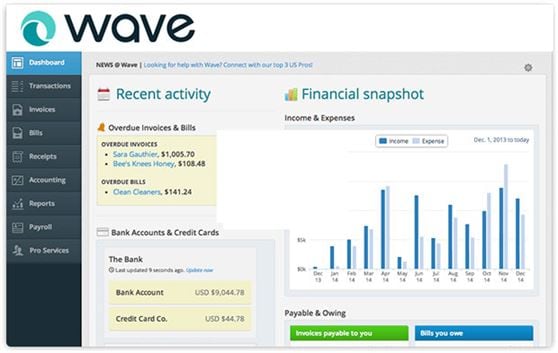 ---
3. TurboCASH
TurboCASH is a free open source accounting software that will provide you with the basic accounting modules. It is ideally suited for small businesses and freelancers. It issues automatic invoices, processes credit cards, and integrates with bank accounts among many other functions.
Pros:
It offers a lot of functionality despite being an open source program.
It integrates with banks, processes credit cards, issues automatic invoices and more.
It is a great starting point for freelancers and small businesses when it comes to keeping accounts.
Cons:
Since it is open source, there is no customer support and all queries have to be channeled through the user forum.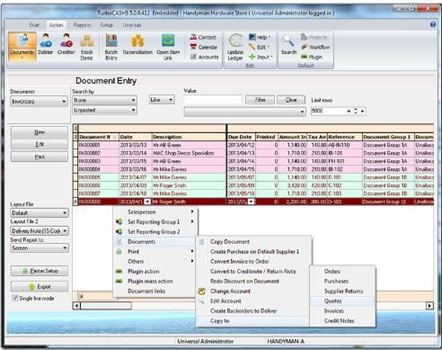 ---
4. Ledger Lite
Ledger Lite is the free version of the Ledger accounting software. It is said to be the simplest accounting tool in the world. It does not need any installation and simply runs from the EXE file. This makes it easily transportable from one computer to another. It is strictly limited to Windows and cannot run on any other OS.
It is so simple to use that it is dubbed the simplest accounting tool in the world.
It is robust with several accounting modules.
It is transportable since it runs off an "EXE" file and does not need installation.
Cons:
The lite version leaves out some crucial functions only fond in the premium version.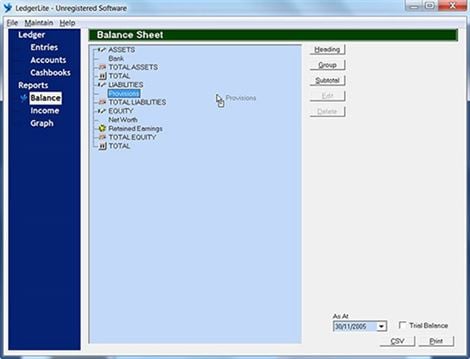 ---
5. BS1
BS1 is another free windows accounting application that has a simple interface that runs a robust accounting module system. It easily categorizes invoices, receipts, payments and then creates reports that help you understand the health of your business. It supports multiple currencies and can be used for simple international transactions.
Pros:
It supports several currencies and hence allows for billing in the local currency.
Simple interface and category system makes it very easy to use.
Cons:
The modules are rather basic and are thus best for small businesses only.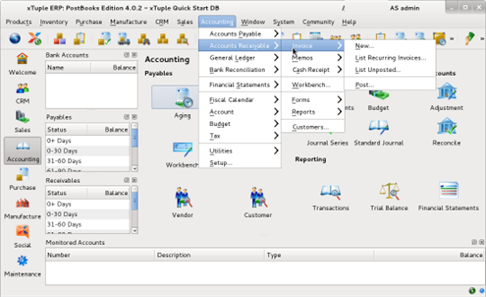 Small business owners do not have to stretch their tight budgets in order to buy expensive accounting software. There are free accounting software options which will still allow you to do the most important accounting functions. These tools do not have the same robustness as their premium counterparts but they are sufficient. If you still want to try out other options, consider PDFelement Pro, a tool that can create forms that will help you do your accounts. It works like Microsoft Excel and will give you accounts and also interpret them.
---
Why choose PDFelement Pro as The Small Business Accounting Software
PDFelement Pro is a tool that you can use to do your basic accounting. This tool allows you to create forms which have accounting formulae and these will help you do your accounts. If you have ever used Microsoft Excel, then you know exactly how these forms can be used to do your accounting. Formulae and currencies can be added to the form fields and then these will interpret any financial data that you input. You can then turn the final account forms into PDF and then disseminate them to other users.
The main features of PDFelement Pro:
Convert and Create – You can now convert files into PDF with ease. You may also create your own PDF files right from scratch. This flexibility allows you to create fantastic PDF files.
PDF Forms – Now you can create PDF forms right from the start. When it comes to accounting, you can add formulae to the form fields to create accounting sheets similar to those of Microsoft Excel.
Edit & OCR – Now you can scan printed documents and then take them through OCR to convert them into editable text.
Digital ID –You can now add you unique digital ID to your documents for east tracking and security. You may also determine permissions for your documents.