PDFs are file formats designed to present documents consistently across multiple devices and platforms. It can store a wide amount of data, vector graphics, and images. The information is all saved in a standard format, so the document looks same across all devices and programs. However, PDFs are great to send documents, but it is not designed to be an editable file format and spell check. It can be extremely awkward when someone points out spelling mistakes in the documents you have created. So, knowing how to spell check PDF files will ensure you catch any unwanted typos.
How to Spell Check PDF File with PDFelement Pro
PDFelement Pro has the right solution for you to PDF spell check online with ease. Let's see how to do that. To start with the process you need PEFelement Pro software. If you have it then good to go and if not, then download from the official website. Open PDFelement Pro on your device and follow the steps mentioned below.
Step 1. Open PDF
You need to open the PDF in the program. You can either drag and drop your PDF file or click on 'Open File' on the Home window to locate the file and open it.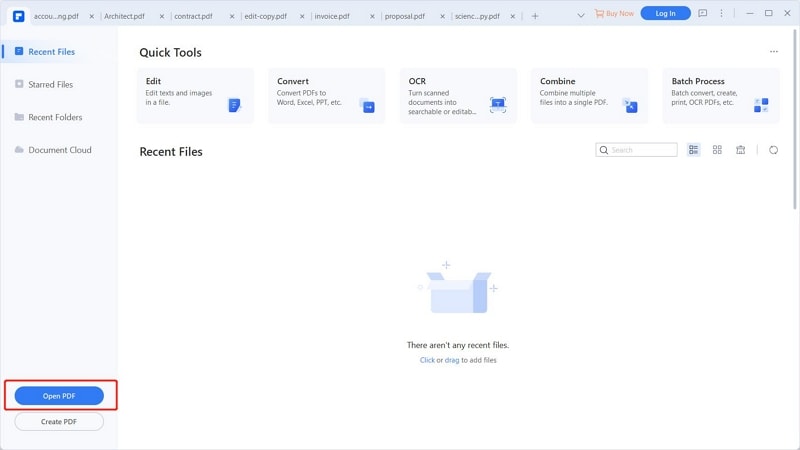 Step 2. Enable spell check PDF File
Once the PDF file is open, go to the 'File' tab and choose 'Preferences' > 'General' option. Select the 'Enable word spell check' option to enable spell check PDF in PDFelement Pro.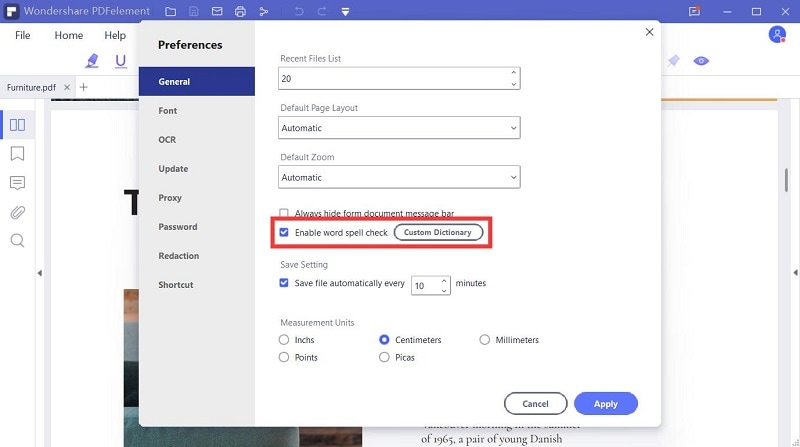 Step 3. Modify PDF text
When spell check is enabled, go back to your document and run grammar check. On the top left corner of the window, click 'Edit' PDF button and then click PDF text to enable editing. This will check spell automatically and highlight them by a red line underneath. Now, right-click to choose the words and modify them. You can also ignore the corrections or add commonly used special words.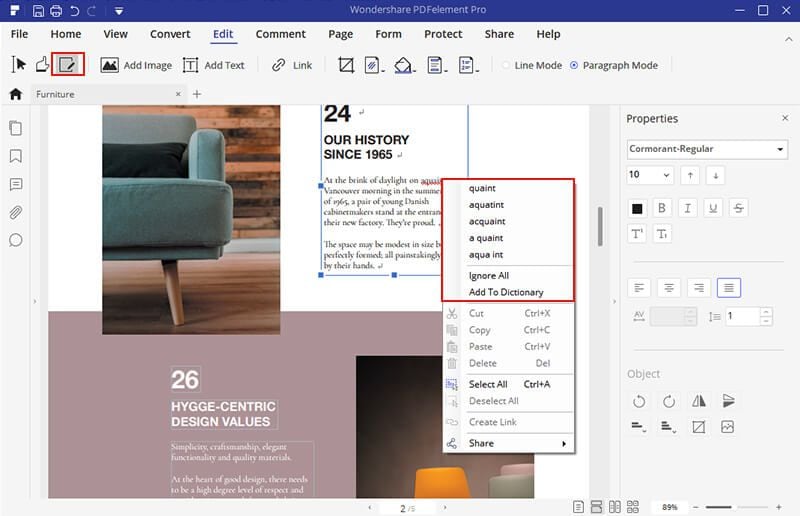 Step 4. Edit PDF mode: Line mode, Paragraph mode
While using spell check in PDF, you can also make other quick edits to your PDF file. Insert, delete, modify, or replace text on your PDF. Click on the 'Edit' button and either choose 'Line mode' or 'Paragraph mode' to edit the text.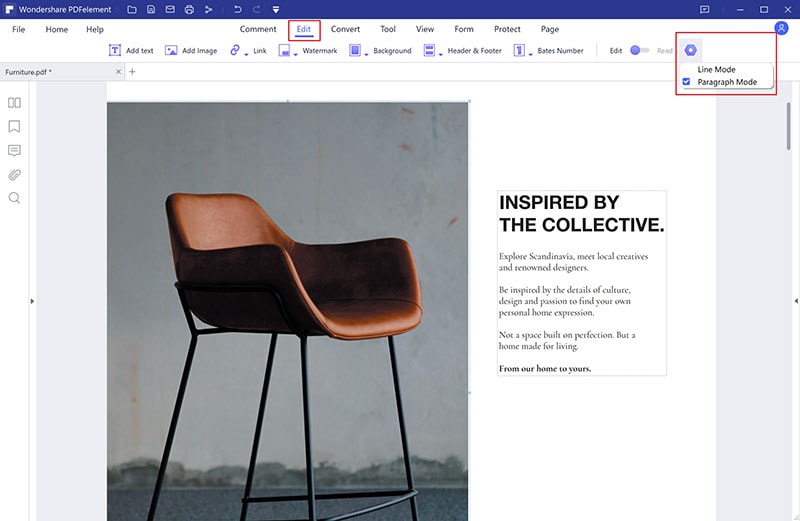 Step 5. Save PDF
Once you are done with spell check and editing your work, it's time to save it. Click on the 'Save' button, name your spell checked PDF file and save the work.
---
The Best PDF Editor - PDFelement Pro
PDF documents are normally considered read-only. PDFelement Pro, all-in-one PDF software empowers Windows and Mac users to edit the text, mark up the document by highlighting, create PDF forms, convert PDFs to other file formats, annotate, sign, and collaborate on PDF files. With the help of a scanner, it also enables you to create PDFs from paper documents as well as English spell check PDF. Let's discuss the features in detail:
You can edit text line-wise or paragraph wise as you like. The text is separated into discreet text boxes, where you can add, delete or edit text the same way as in Microsoft Word.
Make the most of this feature by adding sticky notes, comments, stamps, and text boxes for easier collaboration with colleagues.
OCR feature enables you to create and scan editable and searchable image-based PDFs. It automatically identifies scanned text for smooth extraction, copying, searching, and editing.
PDFelement makes it easy to create. It also enables you to convert PDF files into a fully editable document quickly and easily.