As you might know, Microsoft Word Editor isn't the only word processing application out there. There are dozens of alternative word editors at your disposal! While the basic idea behind these apps is the same (I.e. making and editing word documents), the implementation of these functions, layout and features are usually different.
If you are searching for a word editor that's not Microsoft, you'll definitely find a bunch of them. In this post, however, we discuss the 5 top alternatives to Microsoft Word Editor alongside the platforms they're available on, features and what they do differently (if any). Happy reading!
Part 1. 5 Alternatives to Microsoft Word Editor
There's a long list of applications (word editors) on both mobile and PC OSes/platforms that are capable of making word documents, however, the under listed five are the most popular of all. We'll quickly sweep through them below:
#1. WPS Office
WPS (Writer, Presentation and Spreadsheets) Office has been around for quite a while now. With over 1.3 billion downloads, it has maintained its position in the list of alternatives to Microsoft Word Editor —and probably with good reason. Right?
WPS Office is a beautiful, professional word editor favored by many writers. If you currently use Microsoft Word, you could comfortably switch to WPS Office without a hitch—WPS being 100% compatible with MS Office 365 For PDF, Excel, PowerPoint, Form, Note, and of course, Word. WPS Office is built to support all traditional document files with aesthetics obviously a top priority of the developers.
Here are some features of WPS Office:
Integrates with Presentation, Document, Spreadsheet, and PDF
Scan paper docs/image to PDF conversion
Password protection and collaboration tools
Dozens of cool layouts, animation, and transition effects for PowerPoint creation
Automatically save files to cloud storage systems
File recovery and repair
Platforms supported by WPS Office: Windows, macOS, Linux, Android and iOS.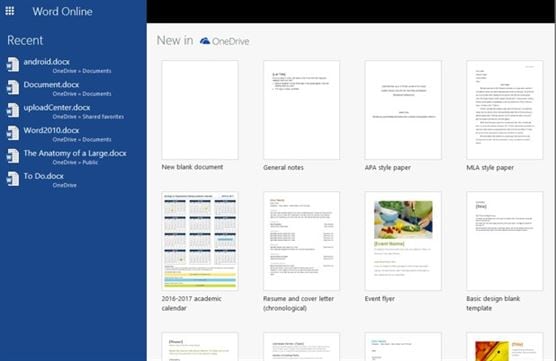 ---
#2. NeoOffice
NeoOffice created far back in the year 2003 is a word processor/editor strictly available for mac users. The application is based on OpenOffice and LibreOffice and available on the Mac App Store for download. Recent years have seen constant release of updates. NeoOffice is capable of creating/modifying OpenOffice documents, LibreOffice documents, and also Microsoft Word, PowerPoint, and Excel documents.
NeoOffice is based on OpenOffice and LibreOffice, however, there are a handful of features builds into NeoOffice that you won't find on LibreOffice nor OpenOffice. Some of these features include Dark mode, native file locking, native floating window and support for mac services among others.
Features of Neo Office:
Create word documents
Edit and save word documents in various formats
Make PowerPoint documents
Download the edited document file.
Native dark mode support
Open at Launch menu to open Calc, draw, database, impress, etc.
Platforms supported by NeoOffice: macOS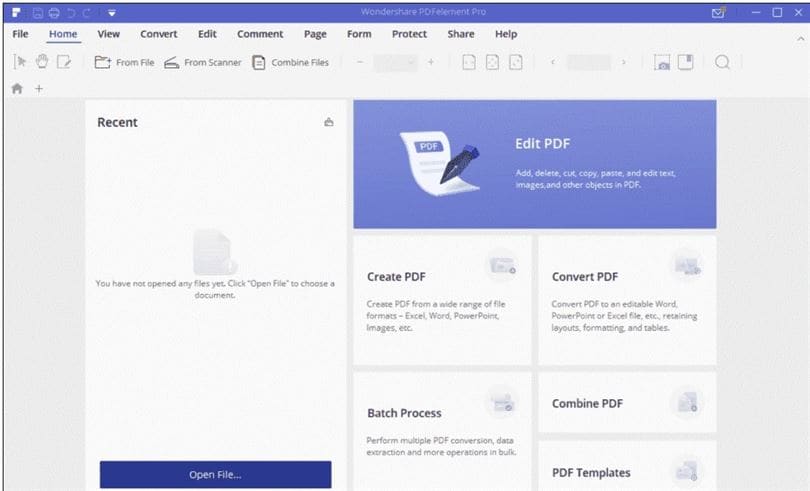 ---
#3. LibreOffice
LibreOffice is not only a free, open-source word processor/software. It is also a powerful one. LibreOffice is a successor to the popular Apache OpenOffice! With dozens of separate application built on it, LibreOffice has a lot to offer its users.
With improved compatibility for Microsoft, especially for DOCX and PPTX, LibreOffice has gotten even better over the last few years.
Features of LibreOffice:
Collaborative work with co-writers / workers
Rich word processor
Whole sheet export (export files in Calc to PDF with all pages on a sheet as a single page in the PDF)
Document signing
Varieties of icon themes to choose from
Platforms supported by LibreOffice: Linux, Windows, macOS, Android and iOS; with unofficial versions for FreeBSD, OpenBSD, NetBSD, Haiku, and Solaris.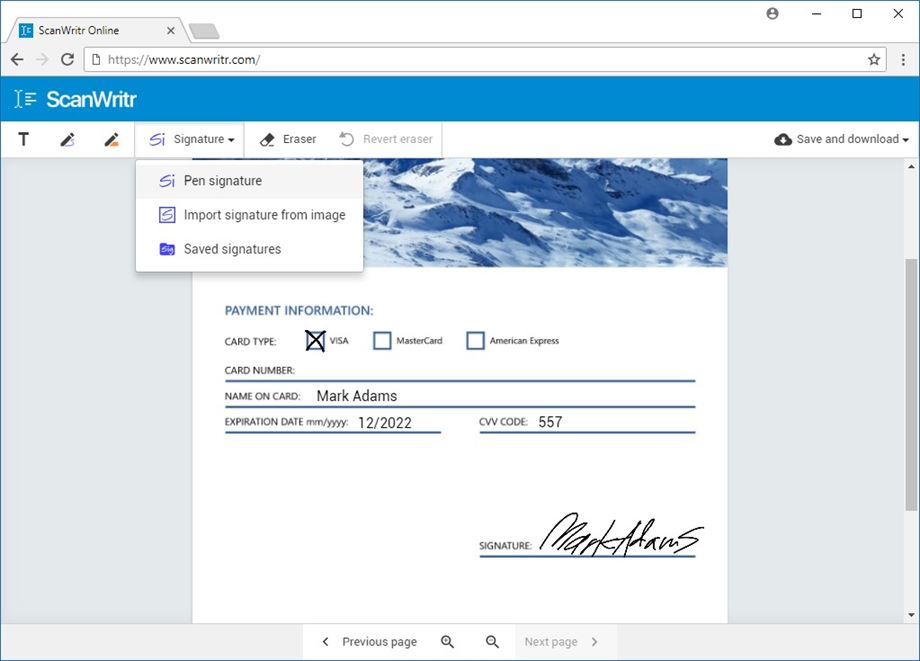 ---
#4. OpenOffice
Apache OpenOffice (from the Apache Foundation), a predecessor of LibreOffice is yet another great, open-source word processor used for word processing, graphics, databases, spreadsheets, presentations, and many more. OpenOffice is a great, open-source word processor that's 100% free of charge whatsoever (be it for domestic, commercial or educational purposes).
Features of OpenOffice:
Custom Properties Handling
Narrow font family similar to Arial Narrow font used on Microsoft Windows systems
Increased Document Protection
Up to a million rows in a Spreadsheet
Insert drawing objects inside charts
OpenOffice is open source and constantly being maintained by the best minds of the open-source community across various platforms (official and 3rd parties)
Platforms supported by OpenOffice: Windows, Linux and OS X.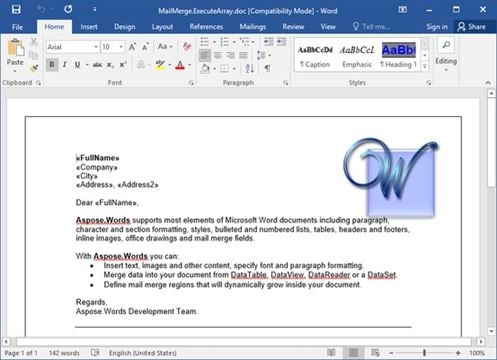 ---
#5. ThinkFree Office
ThinkFree Office is another alternative to Microsoft Word. With ThinkFree office, you can manage your documents and presentations from any Internet-enabled device and a working browser among other features. Thinkfree provides applications that are focused mainly on collaborative work.
Here are some features of ThinkFree Office:
Advanced Layout Options
Supports visual objects
In-built equation translator/editor
Varieties of presentation templates
Document collaboration over the internet/browser
Platforms supported by Thinkfree Office: Windows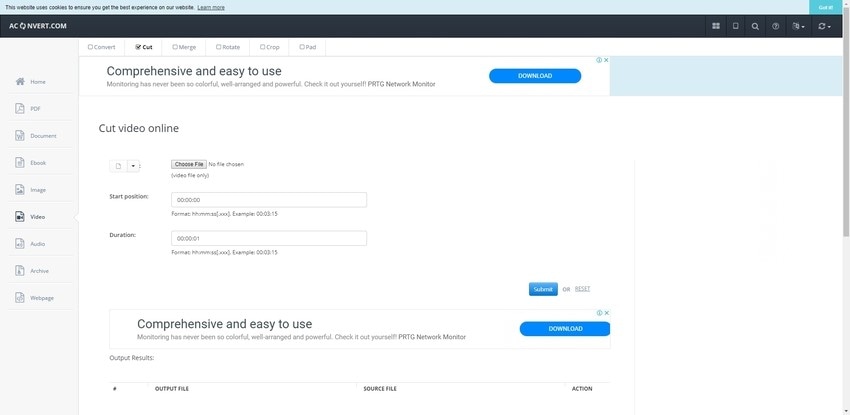 ---
Part 2: Advantages of PDF format compared to Word
PDF and Word formats are both document formats... and popular ones too. However, they are suited for different purposes. The PDF (Portable Document Format) has certain advantages over word documents: portability, for example. Every PDF reader is able to open any PDF file created by any PDF creator. PDF files can also be reduced by compression. Other advantages include:
• Portability: Irrespective of the platform a PDF document is running, it's always rendered in the right format. Even mobile OSes come pre-installed with PDF Readers which makes the PDF document type even more portable.
• Security and reliability: A few times before now, you may have come across PDF files that requested passwords before use. That's because of how easy it is to implement a secure layer on a PDF document. PDF files can be easily secured by passwords to prevent unauthorized access of content.
• Interactive documents: PDF forms have increasingly popular nowadays. With a good app, there's a reasonable level of interactivity in PDF documents.
On the other hand, while word documents are usually meant to be editable documents, PDF files on the other hand are usually files meant to be read-only, but nowadays, there are apps capable of seamlessly editing PDFs.
---
Part 3: The Best PDF Editor - PDFelement Pro
Among the PDF editors currently available for use, PDFelement Pro has maintained its position as one of the best and most used of all. With PDFelement, you gain unlimited control over your PDF files. PDFelement is a great, powerful, full-featured word processor/PDF editor capable of editing PDF layouts, comments, tables, etc. PDFelement also does a really impressive job when it comes to converting a PDF document to other formats—DOC, DOCX, etc. It handles file conversion without any hitch in the layout of the file being converted.
PDFelement is arguably the most efficient and easiest way to create, modify, convert/sign PDF documents on your Windows, Mac or Android devices.
Features of PDFelement Pro:
Convert PDF to office files with the original layout and mark-up 100% retained
Create and distribute PDF forms
Add text box, text call-out, shapes/freehand drawing
Add text box, text call-out, shapes/freehand drawing
Combine/Merge PDF files
Easy file sharing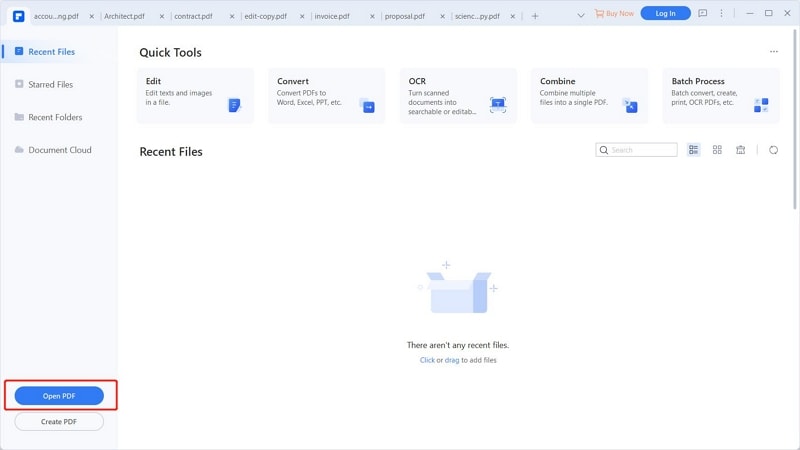 ---
Conclusion
Various writers have various go-to word processor —and they'll be glad to convince you why theirs is best, any time of the day. However, similarities between word editors are usually more, compared to their differences —unlike PDF editors.
Various PDF editors also exist for various platforms. While most have limited features, PDFelement appears to know no bounds when it comes to seamlessly editing/modifying PDF files on the go.