"We need to build a web application, which require us to convert PDF to HTML. What is the best PDF to HTML converter?"
Most of web developer or web designer have the necessary for converting PDF to HTML. While most online PDF to HTML convert tools cannot do this well and might change the layout of your docuemnts. If you also face difficulties on such need, here is the right place for you. In this article, we will share tips for PDF to HTML conversion easily and safely.
Part 1. The Easiest Way to Convert PDF to HTML on Mac (Sierra Compatible)
The best software that will convert your PDF to a HTML accurately and safely is iSkysoft PDF Editor 6 Professional for Mac. It is compatible with macOS Sierra 10.12, Mac OS X 10.11 El Capitan, 10.10 Yosemite, 10.9 Mavericks, 10.8, 10.7 and 10.6 versions. In addition to HTML, it will also help you convert PDF to other formats such as Word, image, Text, Excel, EPUB and PowerPoint.
This application comes with Optical Character Recognition (OCR) technology to easily do any kind of formatting to your native and scanned PDF files. It also allows you to edit the PDF files, create new files, merge files split them and a number of editing options that other software's lack. Moreover, it is on the edge since it allows you to edit scanned PDF files.
Key Features:
Convert PDF to CSV, Word, Excel, PPT, EPUB,Image and more formats.
Batch convert PDF files to other popular file formats.
Convert scanned PDF documents with ease.
Easily edit PDF texts, graphics, images, links, watermarks, etc.
Create PDF from other formats and create PDF forms easily.
Steps for converting PDF to HTML
Since PDF Editor Pro for Mac is the one that you are looking for, go ahead and install it if you are using Mac operating system. Then launch it on your computer and follow these simple procedures.
Step 1. Import the PDF File to be Converted
When you open the program the first thing you need to do is to click on the "Open File" button to choose the PDF file to be converted from your local computer. Then the PDF will appear on the program, you are able to make any necessary editing on your PDF document with various editing features offered by this PDF to HTML converter.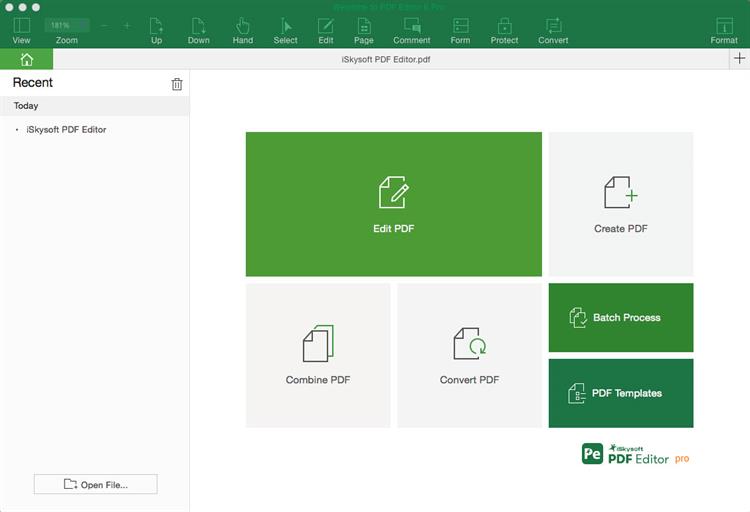 Step 2. Select an output Format
Now, go to the top right toolbar and click on the "Convert" button to activate the conversion window. Choose "To Html" as the output format.
Besides, you can also choose the pages you want to convert. If it is the all document click on "All Pages" and proceed to click on "Convert" button. Identify a location that you will save the newly converted file and click on "Save".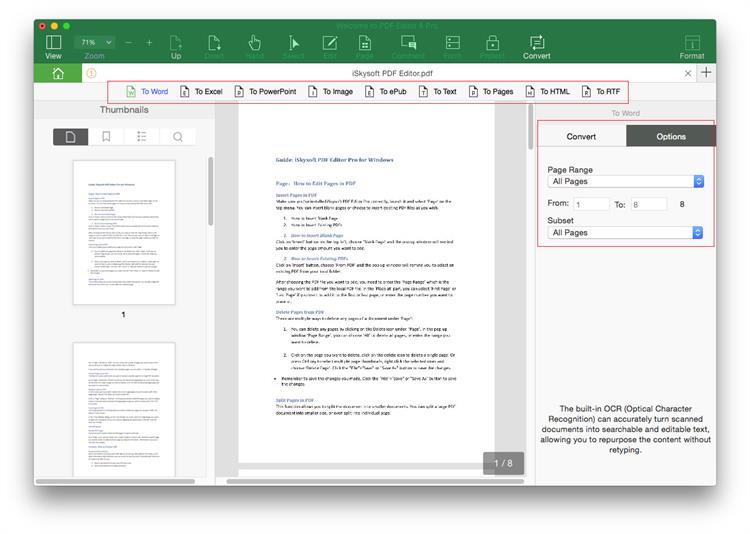 Part 2. How to Convert from PDF to HTML Format on Windows
iSkysoft also designed an application for Windows operating system called iSkysoft PDF Editor 6 Professional for Windows. It supports Windows 10, Windows 8, Windows 7, Windows Vista and Windows XP. It converts the PDF file to editable formats such as Word, PowerPoint, HTML, EPUB, image, Text and Excel.
With this program at hand you can still edit your PDF file by adding watermarks annotations and many others. Its inbuilt OCR technology enables you to easily edit all your scanned PDF files. If you are that kind of a person who likes protecting your data then iSkysoft PDF Editor tool is the right tool for you.
Steps for converting PDF to HTML on Windows
Above all, the steps of PDF to HTML conversion are easy and quick as shown below. Download the iSkysoft PDF Editor for Windows and ensure that you correctly install it on your windows before going through these steps
Step 1. Open the PDF File in the Program
When you open the iSkysoft PDF HTML converter on your computer, you may be wondering on how to go about. The first thing do is open the PDF file on this program by simply clicking the "Open File" button.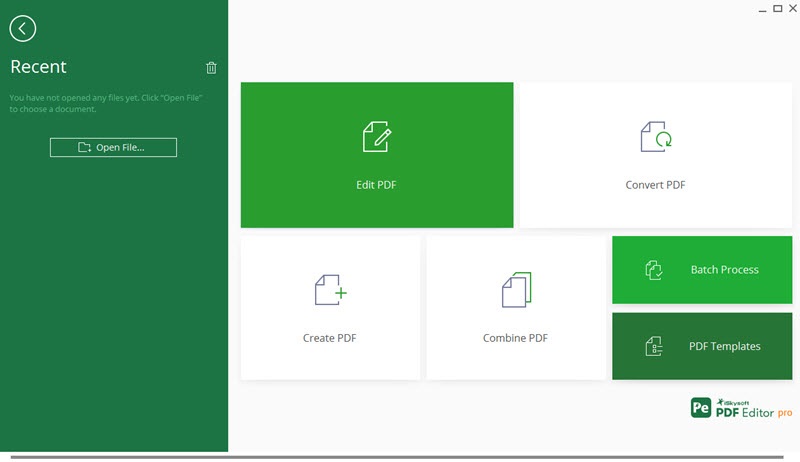 Step 2. Convert a PDF to a HTML
Now go to Home Tab and hit the "To Other > Convert to HTML" button. Then a window will be activated, where you can specify the page range and destination folder. Click on "Convert" so that your document will be converted to HTML.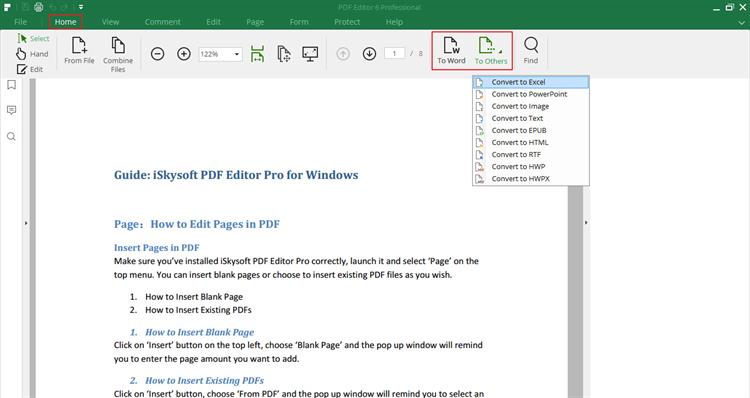 Part 3. Tips about HTML (HTML 5) and Common Issues on Converting PDF to HTML
Due to the nature of HTML and it being a programming language, a flawless converter cannot exist and certain issues will arise from time to time. Depending on the quality of the converter the problems can be either irrelevant, or they can make the output HTML differ entirely from the original file. The most common types of problems one can face when converting PDF to HTML include:
• Why to Convert PDF to HTML
In this article, we come across various tools to convert your PDF pages to HTML web page. But the question arises, what the required reasons to convert PDF to HTML, well some of them are as follows.
If you want to convert your offline written information to online mode via HTML pages, then conversion is required.
Sharing PDF files to networking sites (Such as Facebook or Twitter) is troublesome.
Navigation process is quite easy with the web page in comparison to PDF pages.
Linking to particular page is difficult in PDF pages.
• Formatting issues.
These occur the most frequently, especially when the quality of the converter is low. This problem usually arises due to wrong options being inserted and lead to certain parts of the output file being misplaced or moved. Simply changing some of the formatting options can help solve the problem, depending on the severity of the said issue.
• Missing content or missing values.
This usually depends on the compatibility of the converter with the PDF file you are attempting to convert. It may be missing some features which are required to convert certain aspects of the file properly. Changing some of the formatting settings or changing the converter you are currently using to a one with features which allow it to preserve more of the original files may be required.
Other unexpected problems can arise as well so it can be said that there is no definitive solution to any problem concerning PDF to HTML conversion. Changing the settings of your conversion can usually be the solution, although depending on the problem seeking help online may help find the solution more quickly.