PDF files are very popular these days. They look professional, are easy to use and they don't lose their format when compressed as word documents do. However, unlike a word document, you cannot just copy and paste an image onto the file if you want to add image to PDF file. The truth is many people find themselves at a loss when editing the content of a PDF file and they have to add image to PDF. If you have found yourself in such a situation then you are in the right place because this article will show you how to put images into a PDF file.
How to Add Image to PDF with PDFelement Pro
If you are wondering how to add image to PDF file then it is prudent to start by acknowledging the fact that you cannot add image to PDF just like you do in a word document. To easily put images into a PDF file you will need to use the PDFelement Pro. This is a powerful all in one tool for editing PDF files, encrypting using a password and opening password-protected files. It is designed with powerful algorithms to make your working with PDF files easy so that you can get your message right and only to the authorized persons. To use this tool to add images to PDF files follow these steps:
Step 1: Download the PDFelement Pro Tool
Before you can use the PDFelement tool you will first have to download and install the tool on your computer. Remember when you download and install PDFelement for the first time you only get the trial version which will export PDF with watermarks. To launch this tool simply click on the tool icon on your desktop and the tool will launch. Then, open your PDF file using the PDFelement tool. Now scroll through the file to find where you want to add an image.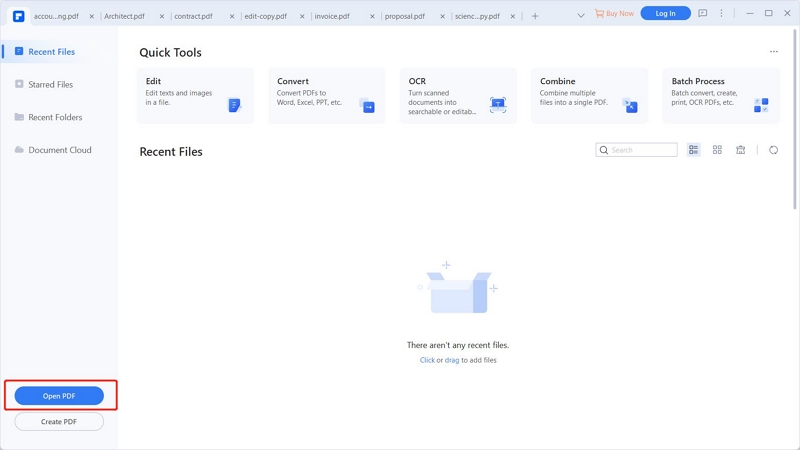 Step 2: Add images to your PDF file
On the menu bar simply click the "Edit" icon then select "add image". Now find the image you to want add to your PDF file then select it and click "Open Image" and then click PDF filed to place image. Alternatively, once you click the "Edit" button you can simply copy and directly paste your image into your PDF file just like the case with a word document.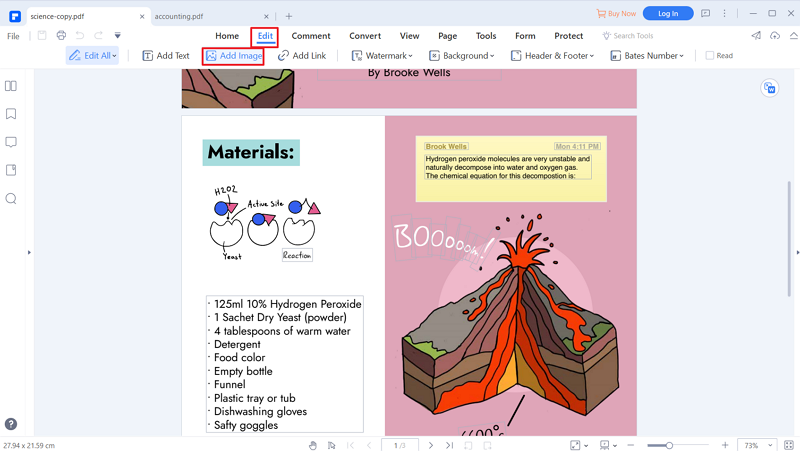 Step 3: Move and Edit the Image
Chances are once you add the image to your PDF file it will not fit into place as you wanted. In this case, you will have to edit the image and perhaps even move it. To move the image simply click the "Edit" button then select the image to move by clicking on it then drag it as you move it into position. If you want to resize, rotate or replace an image simply click on the image and check the right-side panel for an option that suits your needs.