With PDFelement, you can comment on your PDF file to quickly retrieve the main sections with the PDF. One way to comment on a PDF file is by drawing shapes. Different tools have different shapes to add to a PDFelement. In this article, we focus on how to insert shapes in PDF using the PDFelement. The process is straightforward once you have installed the software on your computer. Without saying much, let us head straight to the steps on how to add shapes to PDF.
How to Add Shapes in PDF
Here is how to add shapes in PDF using PDFelement Pro once you have installed it on your computer.
Step 1: Open a PDF in PDFelement
Begin by launching the installed PDFelement on your computer. The program will open, and you will need to upload the PDF file. Click on "Open Files" and choose the PDF file that you want to upload. After that, click on "Open," and PDFelement will upload the document.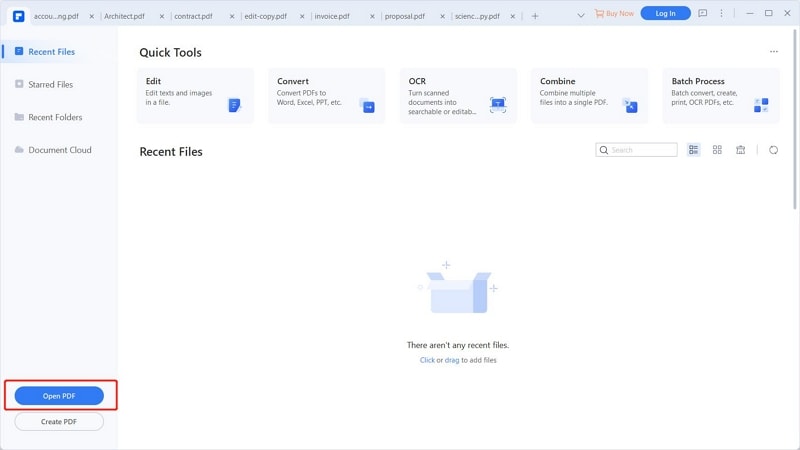 Step 2: Go to Comment Option
After uploading the file, you can now open the comments to get the option to add shapes. Next, move to the main menu and click on "Comment," and a formatting bar will appear. From there, choose a shape button to add to the PDF page, as shown in the image below.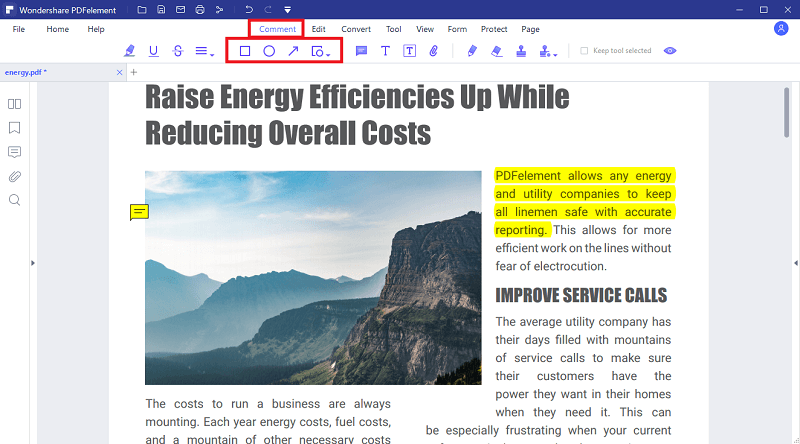 Step 3: Add Shapes to PDF
Now, you can add shapes to PDF. To do so, double click the shape to add notes on the desired location of your PDF. After that, you can customize the shape you have added. Right-click and choose "Properties" to define properties. Under the "Appearance" section, you can customize style, color and opacity. Next, click the "Set as default" button to use the same properties when you add shapes again.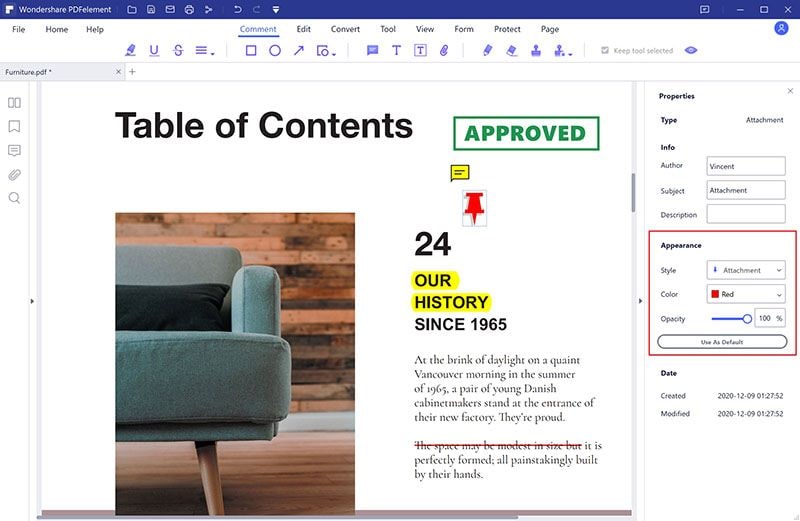 ---
The Best Tool to Add Shapes to PDF
You may wonder how to add shape in Adobe Acrobat, but I have to tell you that it is no secret that PDFelement is the best tool to add shapes to PDF files. Its comment section allows you to choose the shapes, drawings and easily customize them the way you want. Also, you can remove the shapes when you want to get rid of them. Other than that, PDFelement gives you other options to comment on your PDF, such as adding sticky notes, text boxes, and annotations of your preferred color and size. Here are other features of PDFelement.
Key features of PDFelement:
Enables you to edit the texts, objects, links, and images. You can also add bates numbering, headers, and footers.
Converts PDF file to editable formats like Word, Excel, PowerPoint, eBooks, RTF, Images, and HTML.
You can export PDF file to Wondershare Cloud, Local Library, Dropbox and Google Drive.
Allows you to modify pages, delete pages, replace pages, add pages, and reorder pages.