As a student, I was required to send in my assignments in PDF files and I cringe every time it was too large to attach to an email. Not too long ago, I was introduced to a few free PDF compressors that are compatible with my Mac. I really wished that I knew about them back in my student years so I did not need to dash to my school every time I wanted to submit my work! Now, in this article, I will also tell you which free PDF compressor for Mac is worth a try.
PDFelement Pro for Mac - The Best Way to Compress a PDF File
In order to compress PDF to reduce the size of your PDFs and maintain good quality, you can use PDFelement Pro . With the help of this PDF Compressor, you can compress the PDF document to the size you needed. The quality is maintained, and you can add as many pages you want.
Why Choose This PDF Compressor:
Reduce the sieze of your PDF and maintain good quality.
Easily edit PDF texts, graphics, images, links, watermarks, etc.
Convert PDF to images, Word, Excel, PPT, EPUB and more formats.
Create PDF from other formats and create PDF forms easily.
You can also annotate PDF files and add markups as well using the various markup tools.
Combine multiple files into PDF and split PDF into several files.
Add watermark, signature and password to PDF.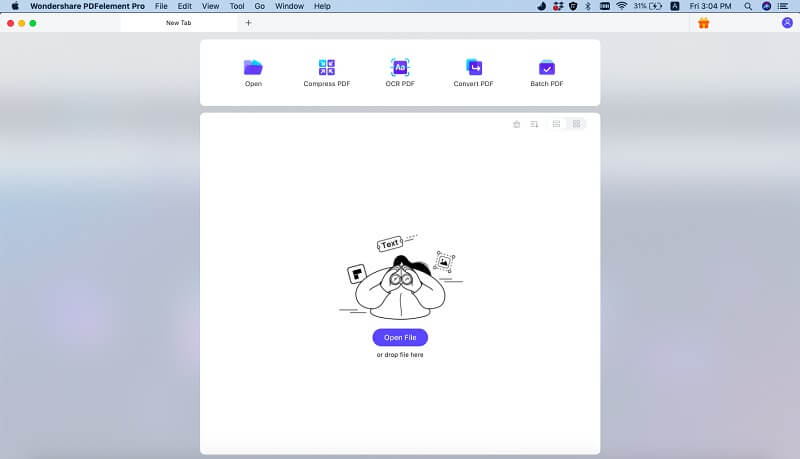 ---
Part 1. Free Online PDF Compressor for Mac - SmallPDF
If you are not keen on installing an open source software on your Mac, there are plenty of online solutions that you can use to compress your PDF files. One of the easiest to use is the one from SmallPDF and it does a great job reducing PDF files to 144dpi so that you can easily attach them in an email or uploaded online. The file compression process takes place in the cloud so you can be assured you can use other programs while trimming the size of the bloated PDF file.
Step 1. Upload the PDF file
From Desktop: Drag and drop the PDF file that you want to compress in the dedicated box on the website. Alternatively, you can click on the 'Choose file' button to find the file on your computer.
From Storage Cloud: If your file is on Google Drive or Dropbox, click on the respective icon on the 'Choose file' button. Follow the instructions (permission to access your account or signing in) to retrieve the said file.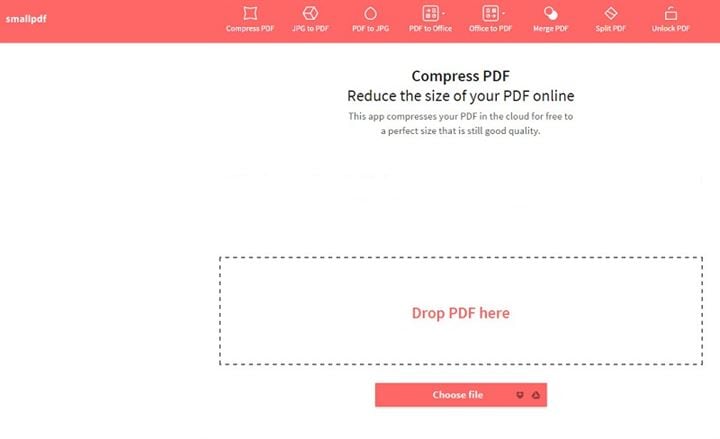 Step 2. Download the Smaller PDF File
Once the file gets uploaded, you will strat seeing the compression right away. Readers may note that the compression of file will take time depending on how big your file is. After the compression is done, go ahead and download the trimmed file. You can choose the destination storage for your file depending on the setting on your browser. If it is automatic, it is probably in your 'Download' folder.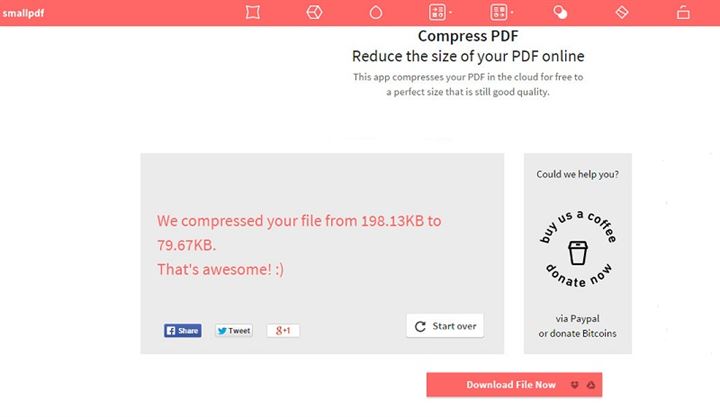 ---
Part 2. Free Desktop PDF Compressor for Mac - PDFwriter
Not all of us are privileged to have internet connection all the time (though it is hard to believe that one is not connected all the time). Alternatively, you can download a free software like PDFwriter for Mac to help you shrink PDF on Mac. Although it is traditionally used to "print" non-PDF documents to PDF, you can still use it to help you reduce the size of large PDF files.
Step 1. Set the Print Settings
Open your PDF file and then Click "Print" and select "PDFwriter for Mac" from the printer list. Click on the "Properties" button and click the "Advanced…" button thereafter. Change the print quality to 144dpi or lower. Click on "OK" to close the windows.
Step 2. Choose the Storage Destination
Once "Print" is clicked, the "Save As" window will pop up. Choose the destination and click "Save".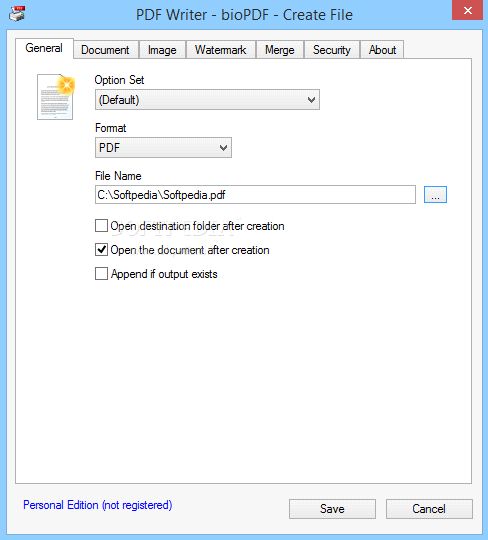 ---
Part 3. Tips and Tricks to Optimize PDF Files
Tip 1. Using "Preview"
This method reduces the images in your PDF files. Although the compressed images look similar to the original ones onscreen, they are obviously in lower quality when printed out. Note: Make a copy of the original file to test this method on your document as this may cut the quality of your document.
Step 1. Open the PDF File in Preview
Double-click to open the PDF file. If it does not open in Preview, drag and drop the PDF file onto the Preview icon located on your Dock.
Step 2. Export the File after Compression
Click "File" and then "Save As". In the "Options" menu, select "Quartz Filter" and click the "Reduce File Size" option.
Step 3. Save the Compressed File
Choose the storage destination for the dramatically reduced PDF file. Click "Save".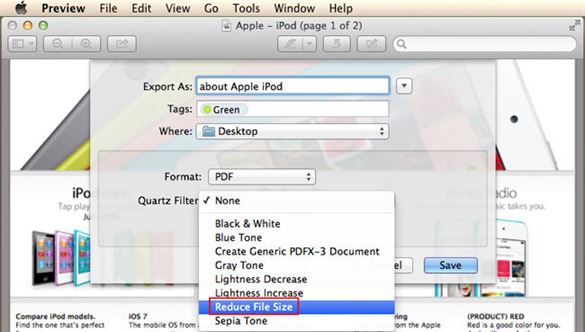 Tip 2. Using a Built-in Compression Program
When you buy your Mac, you will get a software that will allow you to compress your files in an archived ZIP file. This is a great option when you want to compress a few files into one archive file.
Step 1. Select Files
Select the files that you want to compress.
Step 2. Compress Files
Left-click and select the "Send to" option and click on "Compressed (zipped) folder". The compressed file will be automatically saved in the same destination.