The PDF has become the standard format for virtually every document that is to be transferred from one person to another. You may need to manipulate your PDF documents but get stuck staring at your screen with no idea of how you can do it. PDF highlighters come in to make it seamlessly possible for you. If you want to highlight PDF documents on desktop, you can choose PDFelement Pro.
There are several reasons for highlighting PDF documents that include:
Highlighting the information which you want the other person to see first or focus on when sharing documents
In case you need a particular part to be corrected
Valuable information you can refer to easily in a long document especially when reading
General manipulation of a document as you go through the information for a clear understanding
Several PDF highlighters will be useful for the above and whatever other reason you may have that prompts the need for a highlighter.
Top 5 Online PDF Highlighter
Editing PDF online is a faster way of getting things done with the many highlighters available today. The best among these online PDF highlighters are:
Among the most powerful PDF tools online is this program that helps you effortlessly highlight your documents. It's simple to use as you only browse and open your document or just drag and drop it. Once open, there is a highlight tool on the toolbar towards the top right corner. Click to enable and then select the section to highlight and that's all. You can resize the highlight too unlike in permanent highlighters.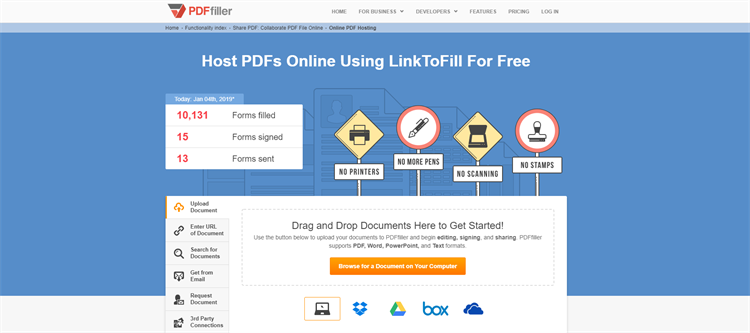 ---
This program is designed to meet users at their point of need and everything to do with a PDF document including highlighting are all covered. Their drag and drop or upload options make it easier and convenient for everyone. Moreover, you can edit file, fill form, secure PDF with this online PDF highlighter. It is free of charge and only needs you to create an account.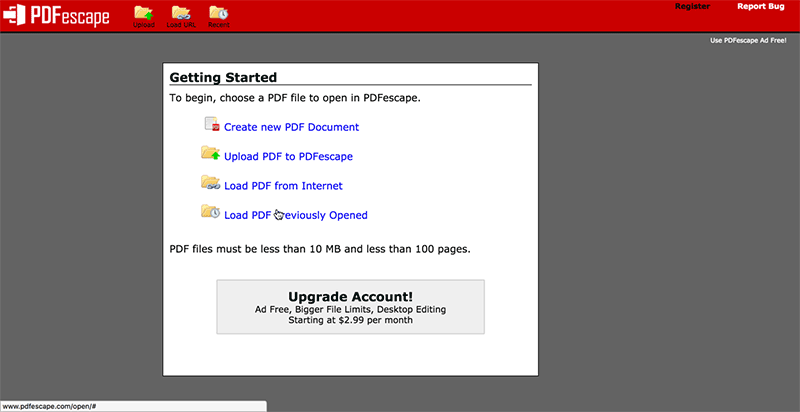 ---
Do you want to highlight straightaway without signing up? PDF Pro is the place to start allowing you to edit up to 3 PDF documents per month for free without creating an account. You can highlight your PDF and download it for your use. If you want to use the program more often, you need to pay a monthly subscription fee that allows you several benefits including a desktop app to edit offline.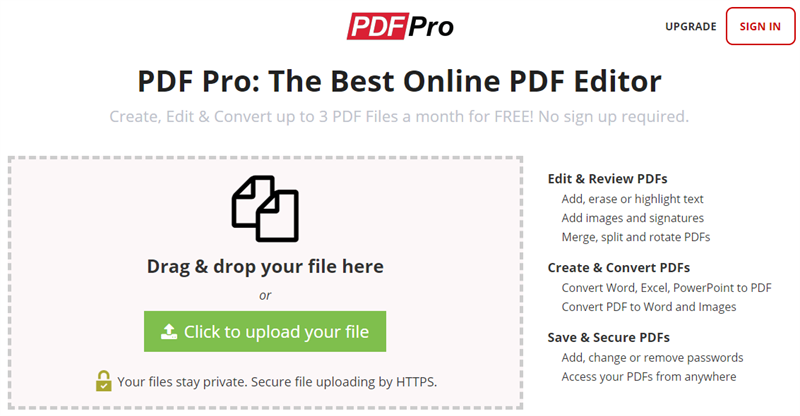 ---
Another fantastic tool to highlight PDF online is the PDF editor by Sejda. It is a simple program that can handle any PDF I ways you could have never imagined. Especially in highlighting, you can markup your text for easy referencing or communication. It is free for up to 200 pages or documents with the size of up to 50MBs. You never worry about the safety of your document as they are deleted after 5hours from the site.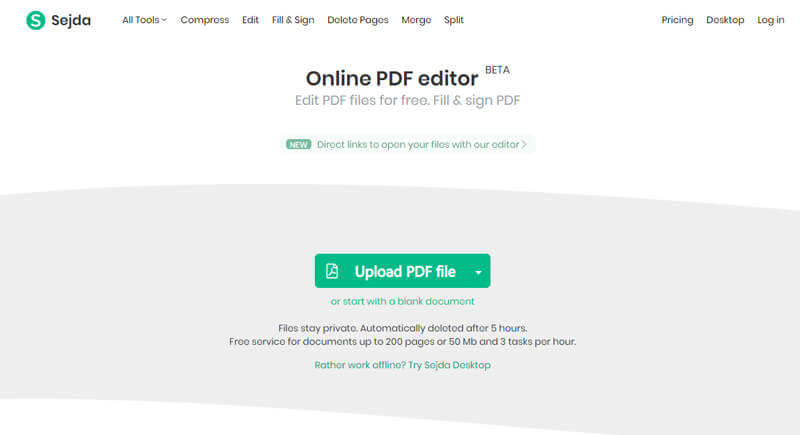 ---
The last online PDF highlighter in the top 5 category is this Online Reader that is easy to use yet sophisticated. It enables you to highlight your files directly on your browser allowing for the most intimate interaction with your text. You can also annotate the document using this online tool. All these amazing features are for free, and you can use it anytime you need without limitations.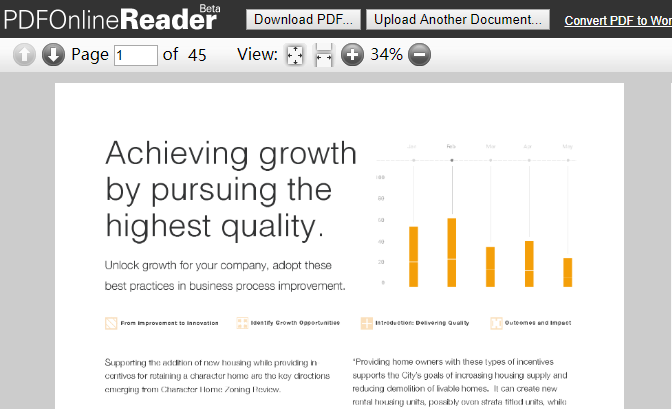 ---
PDFelement Pro - The Best Desktop Solution to Highlight PDF
Online PDF highlighting is however not very reliable because any problem with your internet connection will mean trouble. Desktop PDF highlighters are the better choice allowing you to do what you want at anytime and anywhere. The best among these tools is PDFelement Pro. This program was developed to meet both personal and professional needs and is the best in handling PDF documents on the Mac OS platform.
All you need to do is download it from the site and start enjoying benefits like:
Easy to use as you simply open, enable highlight and select the text
Ability to change the color of your highlight to your favorite
Free trial before purchasing the standard or professional version
Powerful features like PDF creation, conversion, editing, and annotation
Ability to handle OCR PDF unlike many other editors available today