Need to flip PDF but don't know how? Like many other people, you might feel that it is annoying if you find one or two pages in your PDF file are not in the correct direction. When this happened, you have to flip the PDF file to the exact direction. So, how to do? Here you will get useful tips to flip PDF files for both Mac users and Windows users.
Part 1. How to Flip PDF Files on Mac
PDFelement Pro - The Best PDF Flipper
A PDF page flip on Mac can be easily done by using a great program like the PDFelement Pro. With this PDF editor, you can flip any page in your PDF document. The page range option allows you to select your target pages as you need. Also, it comes with several degree options, so that you can flip your PDF pages at the degree you want.
Why Choose This PDF Editor:
Fully control your PDF pages by flipping, rotating, cropping, extracting and more.
Edit your PDF texts, images, links and more elements easily and OCR PDF.
Convert PDF to other editable formats, and vise versa.
Fill out PDF form and extract data from PDF forms.
Secure, share, optimize, combine PDF easily.
Step 1. Open PDF File with the PDF Editor
You can do this by either clicking the Open found under the File menu, or by simply dragging the PDF file to the interface of the software, and the file will open automatically.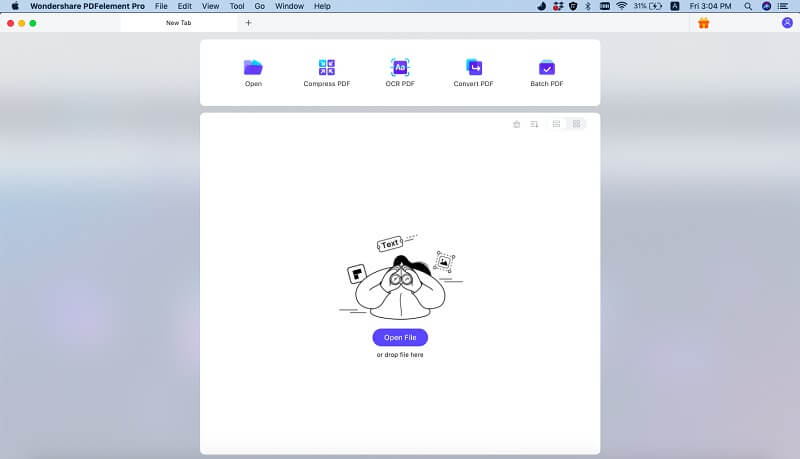 Step 2. Set the Right Orientation
Once the file is in place, you should click the "Page" menu and then select "Rotate". A small pop-up window will appear with the chosen file and the rotations that you can to your file. You have the choice to rotate your PDF file 90 degrees to either directions, or do a complete 180-degree rotation. In addition, you can also rotate a single page, or you indicate the page range to rotate.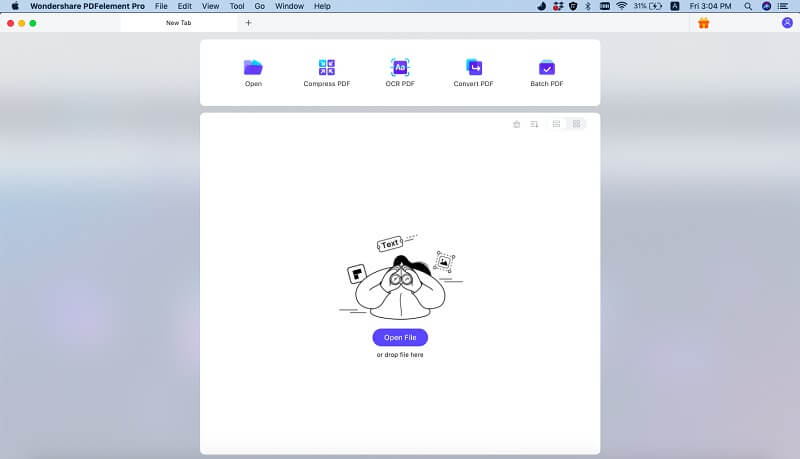 Step 3. Start to Flip PDF Files
After setting the right orientation for each page of your PDF file, you now have to click the "Rotate" button for the effect to take place. This should not take a while, but it would still depend on the number of rotations that the software has to do.
To do a PDF flip on Mac is relatively easy when you have the right tools. You may think that you can flip a PDF using your current viewer, but the effect is not permanent. With the OSX PDF Editor, you only have to set the right orientation of the pages of the PDF file once and you are done. There are many other features aside from PDF flip that you can get from this software, so visit its website to know more about the offerings of the PDFelement Pro for Mac.
---
Part 2: How to Flip PDF Files on Windows Computers
If you are working on Windows platform, you can also easily flip PDF files by using PDFelement for Windows version. It provides several rotation degrees so that you can flip the PDF documents in any orientation you want. And the Page Range option allows you to flip the whole PDF file or just some pages in the PDF file. Just follow below simple steps to start PDF flip.
Step 1. Open PDF Document with PDF Editor for Windows
When you launch the program, in the main interface, click the "Open" button and navigate to the folder where you have saved your PDF document then select the PDF file to open it. Or you can directly drag and drop the PDF file to the program. The file will automatically open.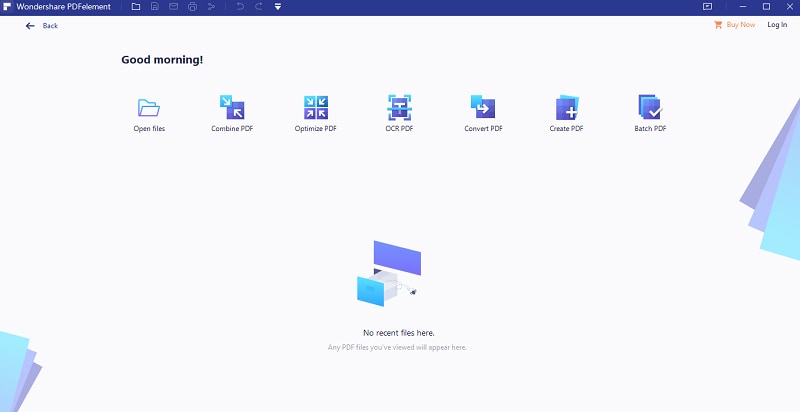 Step 2. Select Direction and Pages
Now, go to "Pages" tab and in Direction pannel, you can choose "clockwise 90 degrees", "counter clockwise 90 degrees" or "180 degrees". And in the Page Range tab, choose the pages you want to flip.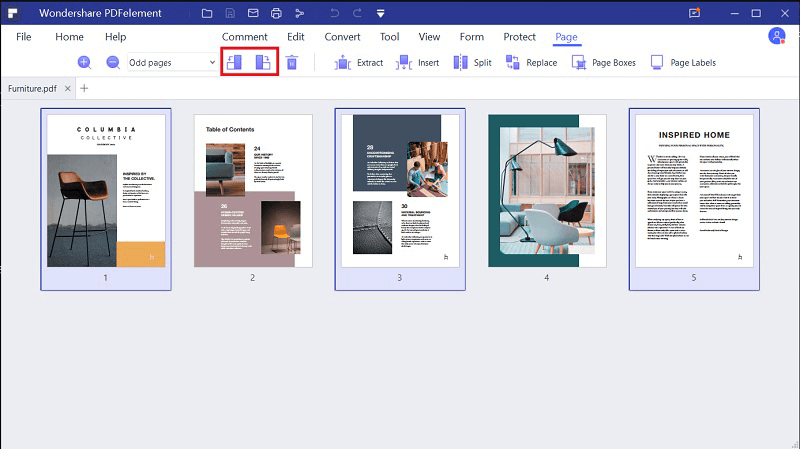 Step 3. Start to Flip PDF File on Windows
When everything is ready, click "OK" to begin PDF flip. This Windows PDF editor can handle the PDF page flip in extremely high speed. So you will see the rotation effect very soon. Finally, click "Save" tab and choose a destination to save your change.