Whether you are an individual or an enterprise, you need to create and send documents to users and there is no better way of sending them in PDF format. PDF files are ubiquitous for detailed forms, eBooks, whitepapers, and anything else and are compatible with all types of software. However, for PDFs to adapt to various viewing platforms, the file's text and images can't be easily modified once packaged into a PDF. The only way to modify PDF files was to convert the file and make changes in Microsoft Word and then convert back to PDF. Not anymore, if you choose PDFelement Pro, which will let you easily modify PDF text within the PDF files. Let's discuss the steps you need to follow.
Steps on How to Modify PDF Files Text
Step 1. Open PDF File in PDFelement Pro
Download and Install PDFelement Pro. It is free to download and compatible with Mac and Windows. Once you have downloaded and installed PDFelement on your Mac, launch it to add files to the program. Click on the 'Open File' button. The program will redirect you to the finder where you need to search and open the PDF file you need to edit.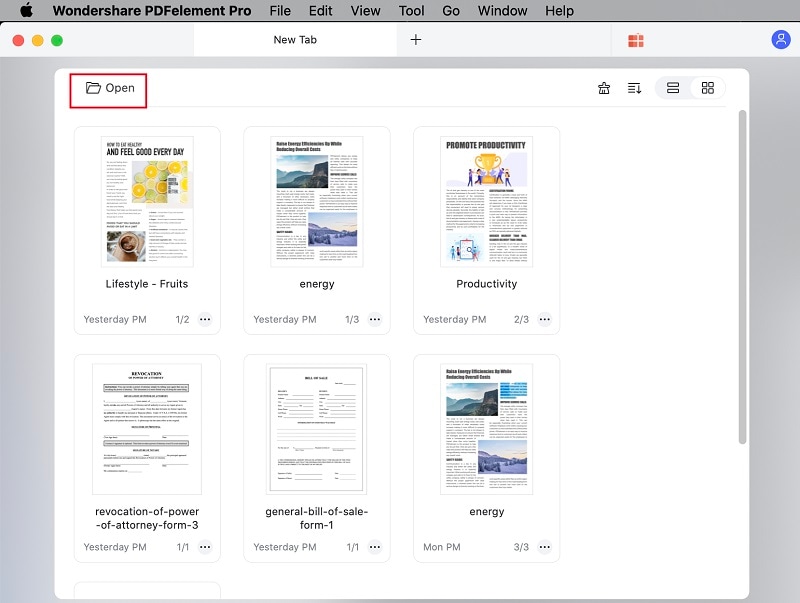 Step 2. Modify Text in PDF
Once you have selected and opened the file to modify, go to the left-hand Tool Bar and click the 'Text' button to enable editing mode. Then click the text block to modify, insert, or delete the text. To add a new text block, click on the 'Add Text' icon and with the help of your mouse draw a text block anywhere on the document and start modifying. If you want to remove the unwanted text, then select the text and press the 'Delete' key.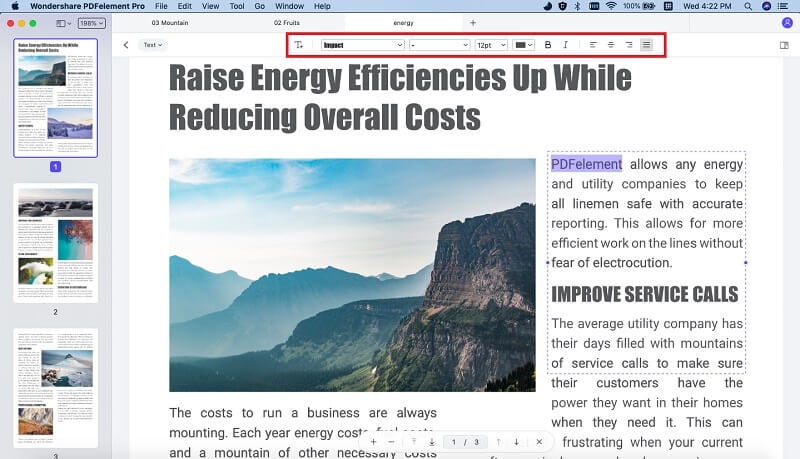 Step 3. Comment PDF
PDFelement Pro markup tools are also super handy. You can find then under the 'Comment' tab. With this, you can add sticky notes to the PDF for others to review or highlight selected text in various colors. Here are some PDF annotation software programs, which enables you to easily annotate PDF files on Mac.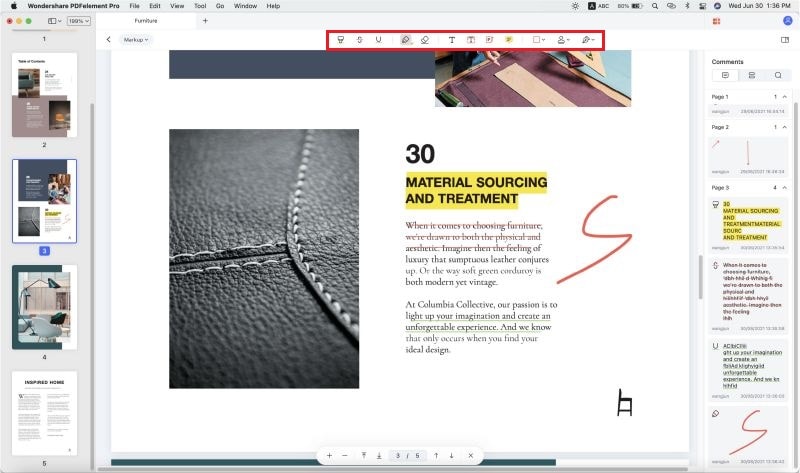 Step 4. Save PDF
Once you are done with the changes and to apply them permanently, the file needs to be saved. For this go to 'File' and click on the 'Save' option to save the changes. Viola, you have successfully edited the text.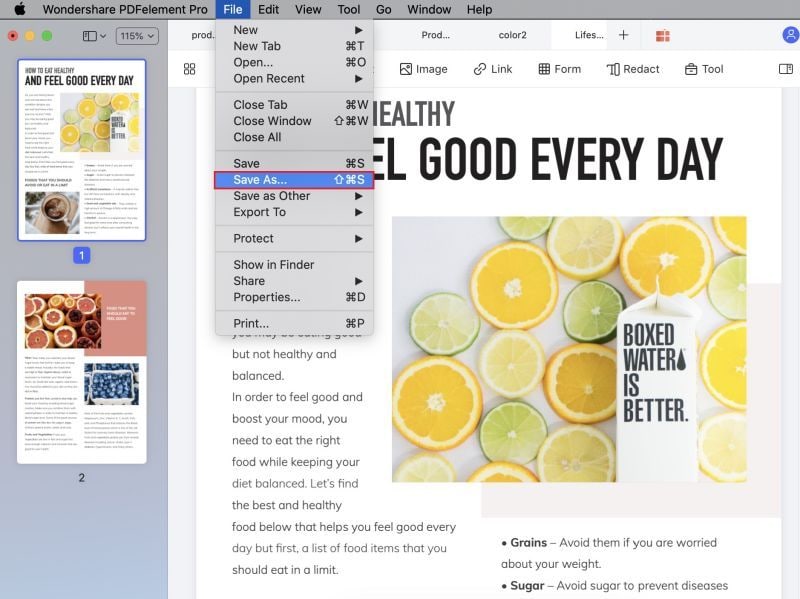 These are the steps you need to follow to modify PDF text on Mac. Whether it is in your personal life or workspace, you will come across PDFs and you will need to edit them as well. A PDF solution can be your ticket to modifying the text right in the PDF files. It can streamline your file architecture and document workflow both at the same time. This also ensures that you will make few errors, do less duplicative work, and free up time to focus on more important tasks. So, the next time you open a PDF and wish you could change something, you can easily with PDFelement Pro.