PDF files have been around for over two decades now. There isn't a single user who has not gone through these as they are really common. PDF files not only contain text but they also have media such as audio and videos. There are dedicated programs to do so. Below are the 10 most used PDF Annotators for PDF annotations. PDFelement Pro is the best choice.
Top 10 Free PDF Annotator
1. PDFelement Pro - The Highly Recommended PDF Annotator
PDFelement Pro is the best PDF Annotator alternative. The multi-function PDF annotator can help you to annotate PDF files with ease. The use is simple and powerful PDF tools are embedded to make the work easy. The PDF can be edited, converted, OCR and secured. The organization of PDF files has also been made easy by this program. In order to get the best outcome it is highly advised to register the program to get new features unlocked. There are number of features of the program. Some of these features are described as follows.
Pros:
Complete range of PDF annotation tools are there to make the process easy.
The PDF pages can be edited, extracted, replaced and deleted using this program.
PDF form creation, filling and extraction has been made too easy by this program.
The PDF can be watermarked and password protected to prevent unauthorized use.
Easily convert PDF to Word, Excel, PPT and convert multiple PDFs in batch.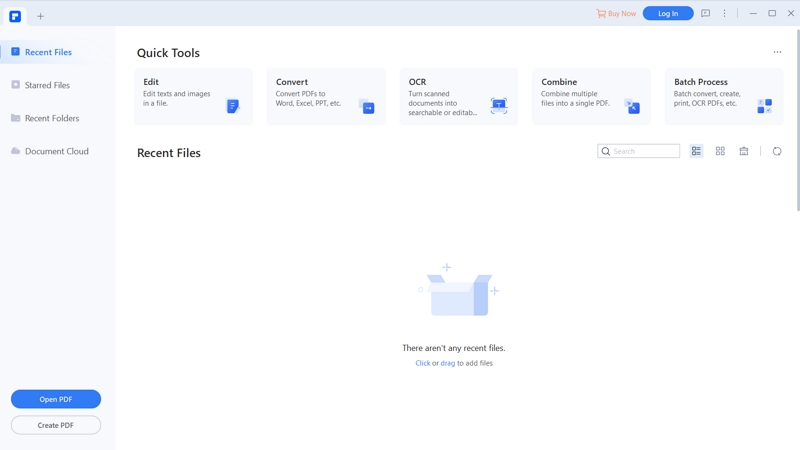 ---
2. Mendeley
Mendeley is a complete PDF management tool which is free to download and use. The only thing which a user needs is to make sure that account is created online. This PDF annotator has its pros and cons which are listed as under..
Pros:
The PDF management has never been as easy as it is with Mendeley.
Basic annotation has been embedded completely in the program.
Cons:
The tools in this program are limited so cannot be relied upon at all.
User cannot view previous sticky notes at all.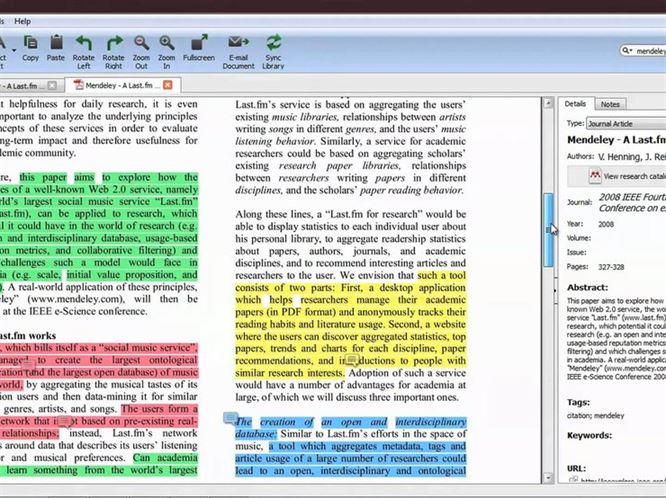 ---
3. Qiqqa
Qiqqa can help users adding, highlighting and drawing text with easy. There are many tools embedded which get the result for the users. It is a highly reliable free PDF annotator.
Pros:
The elementary PDF tools are reliable and fast.
The program has all the elements required by basic user.
Cons:
The advance PDF annotator functions are not there.
It has been developed for only basic users and lacks advancement.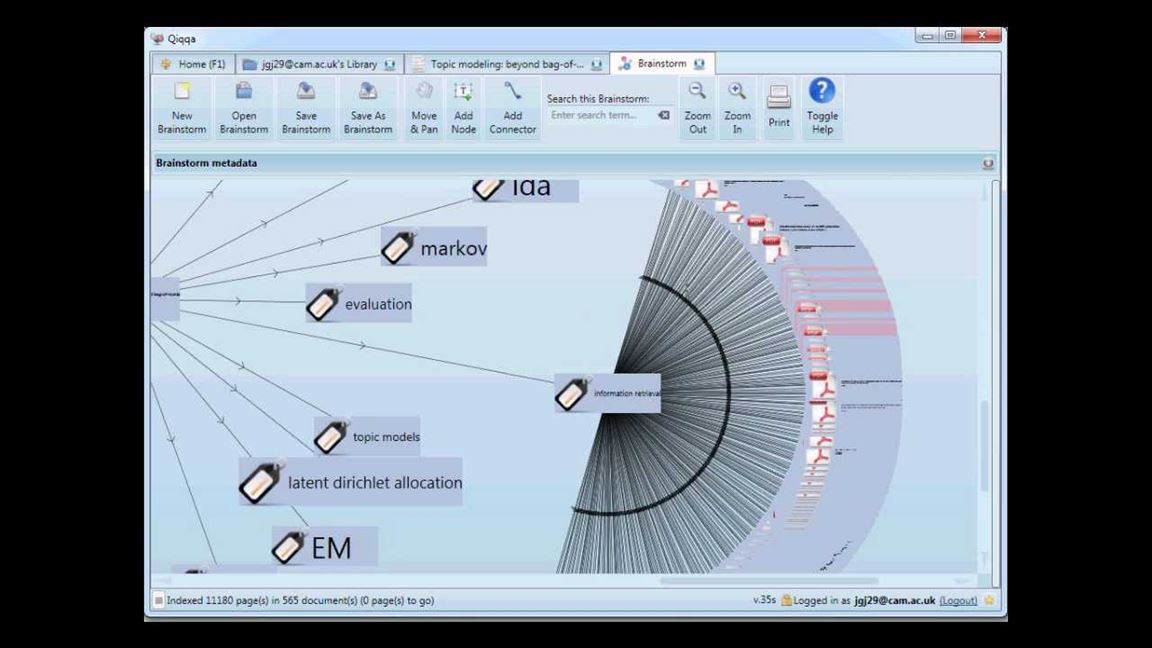 ---
4. Gaihoo Reader
The best part of Gaihoo Reader is that it can encrypt the PDF files with ease. There are many other tools which are available and foster PDF related tasks. PDF files can also be linked, highlighted and text can be added with ease.
Pros:
Any specific area of PDF file can be found easily with this program.
The tool is fast and reliable. It does not require huge installation space.
Cons:
The PDF related tools on this program are too basic in nature.
The user cannot share the files on social media.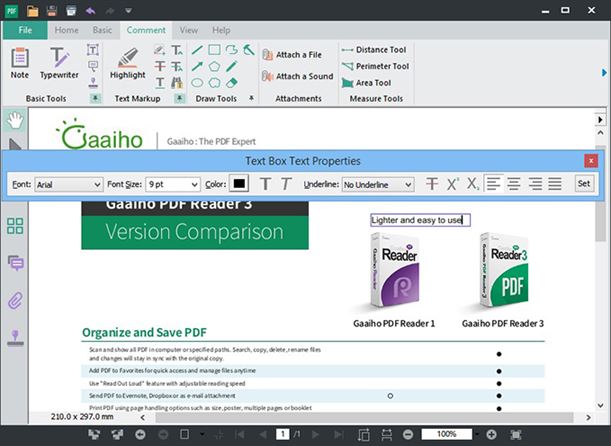 ---
5. MS One Note
MS One Note is another awesome PDF annotator which can be used to work on PDF files. The PDF OCR of this program is highly advanced. It is one of the few programs which let the users view the PDF files even when they are in form of attachment.
Pros:
The PDF annotaotr is highly reliable as it comes under the name of Microsoft.
The annotations can be added to any file which is loaded in the UI.
Cons:
It does not open PDF files directly but just as attachment.
It is very advance in nature so users with limited capability cannot use it at all.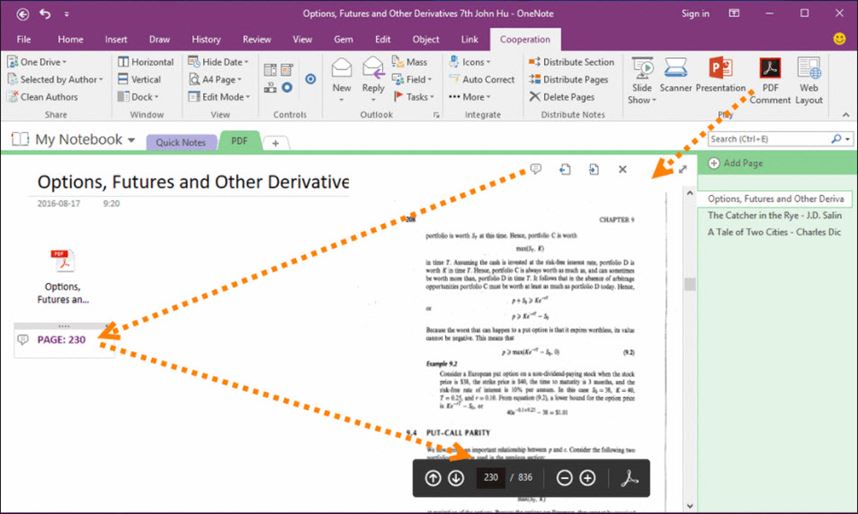 ---
6. ApowerPDF
ApowerPDF has friendly user interface and there are tools within the program which can be used to handle PDF efficiently. You can easily annotate PDF using these annotation tools: insert note, highlight, underline and strikethrough.
Pros:
This PDF annotatator can also help you to modify PDF Content.
The annotation tab is located separately which makes the process easy.
Cons:
Need pay for some advanced editing options.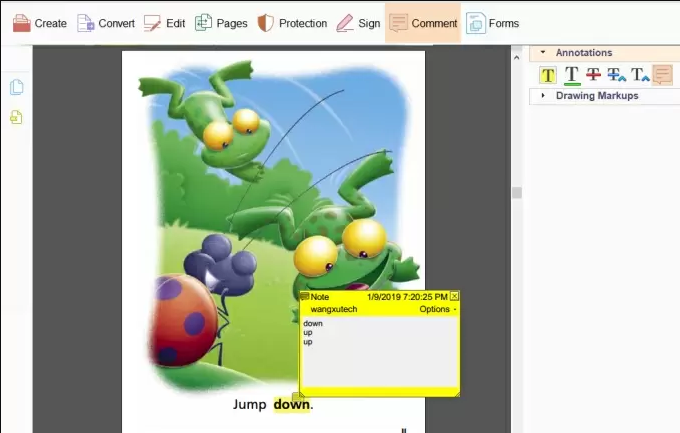 ---
7. PDFescape
PDFescape is an online and free PDF annotator that you can use to annotate PDF files. This PDF annotator provides different annotation tools, such as sticky note, highlight, insert text, strickout, underline and add rectangle. It is not only a online PDF annotator, but also a powerful free PDF annotaor on desktop.
Pros:
This PDF annotator can be used in web and desktop.
It is a great online PDF reader, editor, form filler, and form creator.
Cons:
When you open PDF documents that are too large, the software runs very slowly.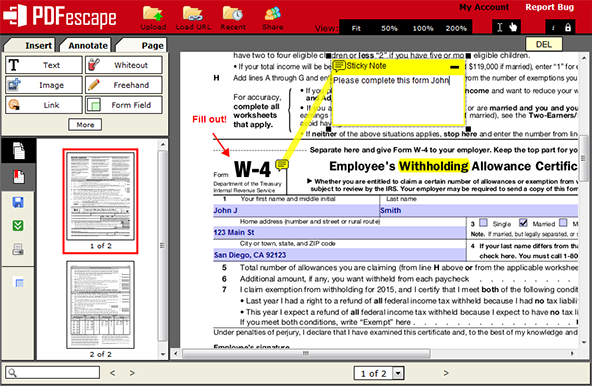 ---
8. Kami Extension
The biggest part of Kami Extension is that it is offered in form of browser plugin as well. There are many PDF related tasks which can be performed with ease. From annotation to color addition there is a very long list. Different views of PDF files is available using this free PDF annotator.
Pros:
It is easy to add user comments to the file using this program.
The edited PDF file can be uploaded to Google Drive very easily.
Cons:
Though the developers call it freemium but some parts are to be purchased.
Sign, split and merging of PDF docs is too hard using this program.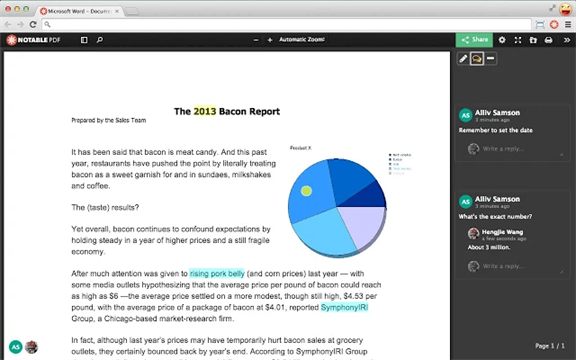 ---
9. PDF-XChange Editor
PDF-XChange Editor help you are able to edit, correct, add, or remove text effortlessly. With the PDF annotator, users can add interactive annotations to documents such as geometric shapes, arrows and freehand lines. It's really a great PDF annotator.
Pros:
Create, View, Edit, Annotate, OCR and Digitally Sign PDF files plus much more.
This PDF annotator enables users to also try the advanced features available in PDF-XChange Editor PRO in a free evaluation mode.
Cons:
There is a portable version which allows the users to carry this program.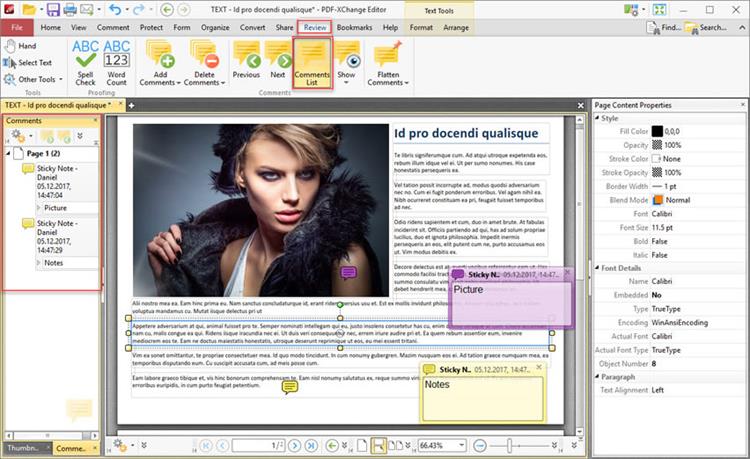 ---
10. XODO
XODO is a free PDF reader and comes with annotation functions. This free PDF tool is a good reader not just for annoatation but mediocre as a reader. This tool can open recent files to the last used page, a huge help when reading/annotating large files.
Pros:
Free! Not really a problem for those who already have Drawboard.
The program has very nice bookmark and outline view.
Cons:
Users require navigating a few buttons when seeing all the pages at once.
The program doesn't seem to be able to insert blank pages.