"Have multiple PDF files and need to merge the files into 1 PDF?"
No worry! Below we will share top 10 best PDF merger for Mac and Windows. PDFelement Pro tops the list.
Part 1: Top 5 PDF Merger for Mac (10.15 Catalina included)
#1. PDFelement Pro for Mac
PDFelement Pro provides you with multiple PDF solutions. This PDF merger for Mac (macOS 10.15 Catalina) allows you to combine PDF files on Mac with just a few clicks. It also allows you to edit PDF documents with maximum ease. You can encrypt all your PDFs by setting up private passwords. Furthermore, converting, creating, splitting and compressing PDF are fully supported.
Pros:
Easily edit PDF texts, graphics, images, links, watermarks, etc.
Create PDF from other formats and create PDF forms easily.
Easily mark up and annotate PDF files with multiple markup tools.
Cons: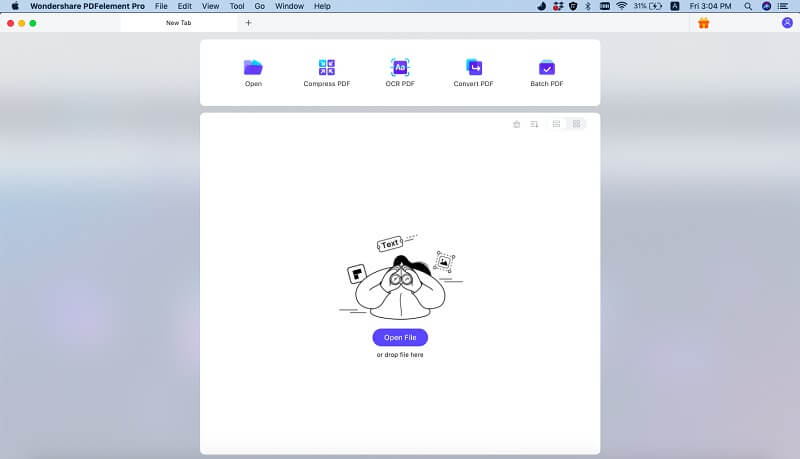 ---
#2. PDFSam PDF Split and Merge
PDFSam PDF Split and Merge is a popular piece of free PDF merger for PDF splitting and merging, for multiple operating systems, including Mac OS X. The essence of PDFSam is to allow users to select multiple PDF files, which can be merged or split. Merging and splitting is done with several settings, and you will be able to personalize the way these operations are done. It processes PDF documents really fast! It even allows you to compose PDFs visually.
Pros:
Efficient and fast.
Multiple split/merge/rotation/composing functions.
Cons:
Download PDFSam PDF Split and Merge >>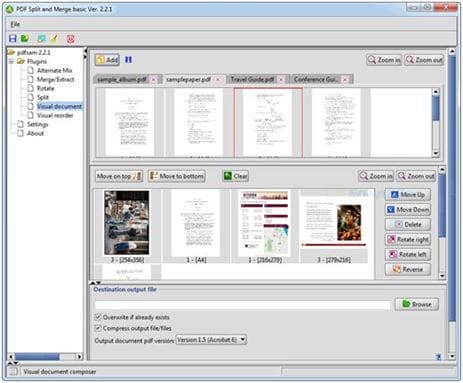 ---
#3. PDF Studio
With PDF Studio, you have various operations to perform on PDF documents. You can add pencil annotations, highlight text, include prefabricated rubber stamps, add email addresses or URLs, support JavaScript PDF forms, scan your documents to PDF format, encrypt your documents, navigate through your files easily and more!
Pros:
Many functions.
Nice GUI, powerful features.
Cons:
Expensive ($89 minimum if you don't need the functions of the Pro version).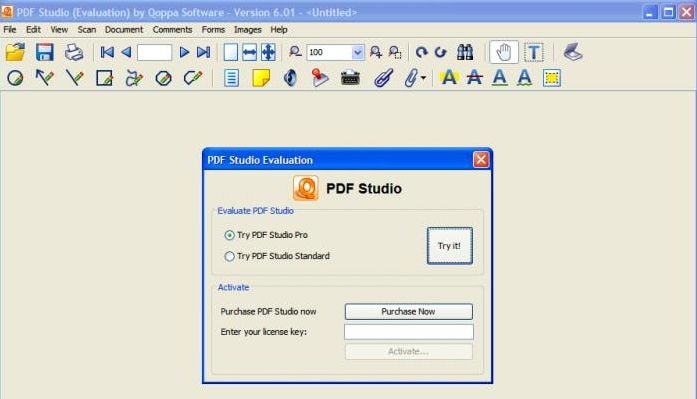 ---
#4. jPdf Tweak
jPdf Tweak is another free PDF merger for Mac that allows multiple options to merge PDF files. Now you can apply password protection, rotate any pages, merge documents into one, apply special watermarks on your PDFs, split pages, edit author info and much more. The user interface allows many settings, from which you can choose the ones you need.
Pros:
Simple user interface.
With a small download, you get what this software claims to offer.
Cons:
Increases PDF file size.
Unable to handle too large files.

---
#5. PDFMergeX
This free Mac PDF merge software was created with a sole purpose: to allow users to merge multiple PDF documents into a single document. While this program won't bring you anything more than the pure functionality to merge files, it is very simple to use, efficient and allows moving pages before you merge. More than the above mentioned you will have the output in a matter of few seconds. One potentially harmful aspect though is that it automatically overwrites files, so be careful not to lose your original PDF files by overwriting them with the merged ones!
Pros:
Fast and efficient.
User can see the PDF preview.
Cons:
No other functions or capabilities.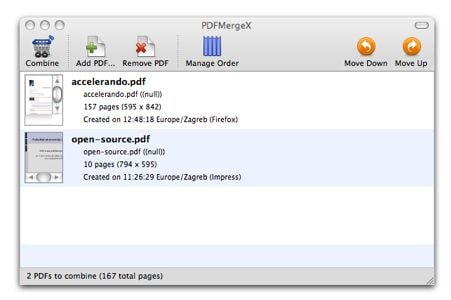 ---
Choose the Best PDF Merger for Mac (10.15 Catalina included)
| Product | Price | Merge/combine PDF files | Merge other file formats to PDF | Split PDF | Compress PDF | Edit PDF |
| --- | --- | --- | --- | --- | --- | --- |
| PDFelement Pro | $99.95 | | | | | |
| PDFSam | Free | | --- | | --- | --- |
| PDF Studio | $89 (Standard) or $129 (Pro) | | | | --- | Only permissions, passwords, hyperlinks |
| jPdf Tweak | Free | | -- | | --- | --- |
| PDFMergeX | Free | | --- | --- | --- | --- |
---
Part 2: Top 5 PDF Merger for Windows 10/8/7/Vista/XP
#1. PDFelement Pro for Windows
PDFelement Pro Windows version is a powerful PDF merger that enables you to import multiple PDF files or other format files and then combine them into one PDF. And it comes with many built-in PDF edit tools allowing you to edit texts, images, links, and other elements in PDF. You can even encrypt, annotate, watermark, convert, and create PDF docuemnts without any fuss.
Pros:
Convert PDF to images, Word, Excel, PPT, EPUB and more formats.
Combine multiple files into PDF and split PDF into several files.
Add watermark, signature and password to PDF.
Cons:
You may need to purchase the full version to enjoy the whole powerful PDF editing tools.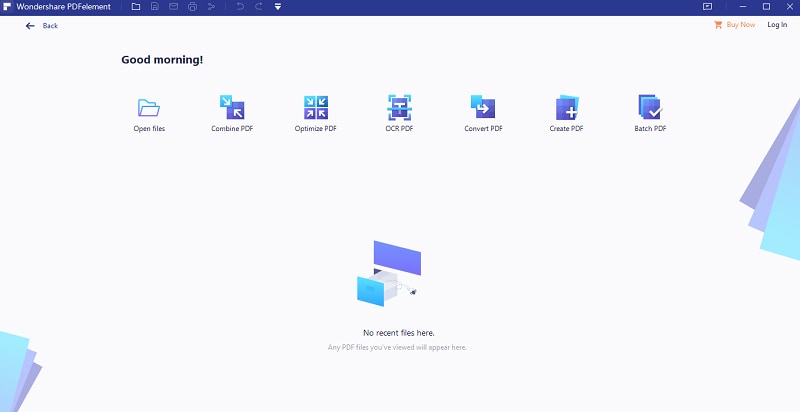 ---
#2. Foxit PDF Merger
This is a PDF merger for Windows meant to be accessed by developers using .NET. it can be used from C# .NET or Visual Basic .NET, enabling coders to simply use the PDF development kit in their applications to merge PDFs into one. The code to allow merging is very simple. The SDK, which is the Foxit PDF Merger SKD, allows capabilities to generate and/or modify PDF documents.
Pros:
Simple to use if you are a coder.
Efficient.
Cons:
It is not a standalone application.
Very expensive.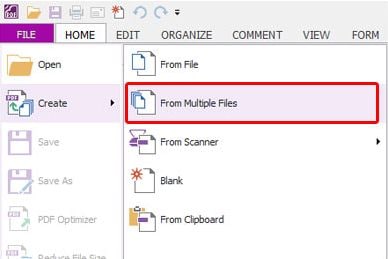 ---
#3. A-PDF Merger
The idea is that you need to buy this PDF combiner, or else the output merged PDFs will all be watermarked. The good thing to enjoy about A-PDF Merger is that it allows both office to PDF and images to PDF. It also comes with custom merging, allowing page order changes, duplication and more! The user interface is intuitive, allows drag and drop and provides output quickly.
Pros:
Ability to convert images to PDF.
Rearranging of pages allowed.
Cons:
For Microsoft Office to PDF, you need A-PDF Office to PDF.
---
#4. qvPDF
qvPDF is not a PDF combiner to be known by the majority of computer users, but it's definitely worth trying. It is a virtual printer driver, resulting in PDFs as output. To output PDF it won't need other software, so you can now literally save any files to PDF. It allows a wide variety of PDF operations, including merging, metadata editing, and much more!
Pros:
Many functions, free to use.
No need for third-party components or applications.
Cons: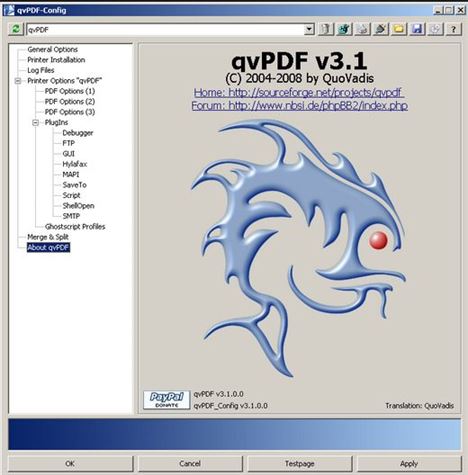 ---
#5. PDFill Free PDF
With PDFill Free PDF merge tool, you literally have a variety of free tools to use with any number of PDF files. It is freeware, and you can merge, watermark, split, reorder PDF documents and handle many more operations. It depends on a single free software, third-party, called GhostScript.
Pros:
Many free features.
Leaves no watermarks.
Cons: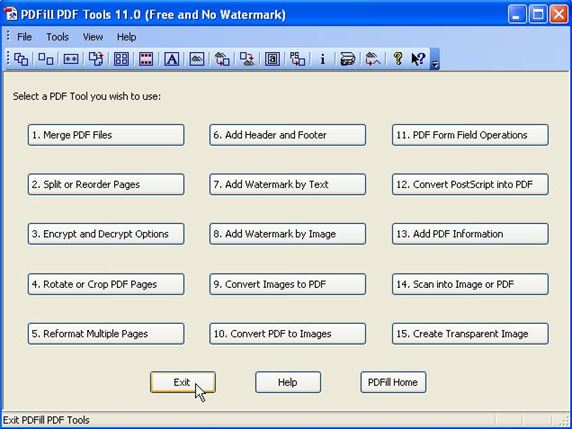 ---
Choose the Best PDF Merger for Windows
| PDF Mergers | Price | Merge/combine PDF files | Merge other file formats to PDF | Split PDF | Compress PDF | Edit PDF |
| --- | --- | --- | --- | --- | --- | --- |
| PDFelement Pro | $99.95 | | | | | |
| Foxit PDF Merger | $499 or more | | | --- | --- | --- |
| A-PDF Merger | $35 or FREE | | | --- | --- | --- |
| qvPDF | Free | | -- | --- | --- | --- |
| PDFill Free PDF Tools windows | Free | | --- | | --- | --- |