When it comes to sharing and transferring files, PDF is usually regarded as the best. Although PDFs have many advantages as compared to other formatting options, they can be tricky and challenging when you want to manipulate them. There might be occasions when you need to highlight information on eBooks or other PDF documents. Highlighting PDF files is very important since it enables you to mark and express your thoughts in such a way that you can use it as a reference later on. While there are some online PDF highlighters, these tools only allow you to highlight the files if you have rights over them. Therefore, it's really important to find a professional PDF editor to highlight PDF files.
The Best PDF Editor to Highlight PDF Files
PDFelement Pro is a nice software that comes with vast editing tools. It not only allows you to edit texts but also helps you to edit, extract, delete, crop and replace images. If you wish to highlight PDF files it's the best tool to use. This PDF Editor has a lot of features and useful tools that make it efficient and work according to the modern editing apps.
Some of its features include:
Add watermarks, hyperlinks, annotations, and comments to PDFs and highlight PDF files.
Convert PDFs to word, PowerPoint, excel, texts and many other formats.
Add personalized stamps and signatures to PDFs.
Add, edit, and delete images and pages in scanned documents.
Merge multiple documents into one PDF file.
Create PDF from images, web pages, PDFs and text files.
Fill out forms and create forms from predetermined templates.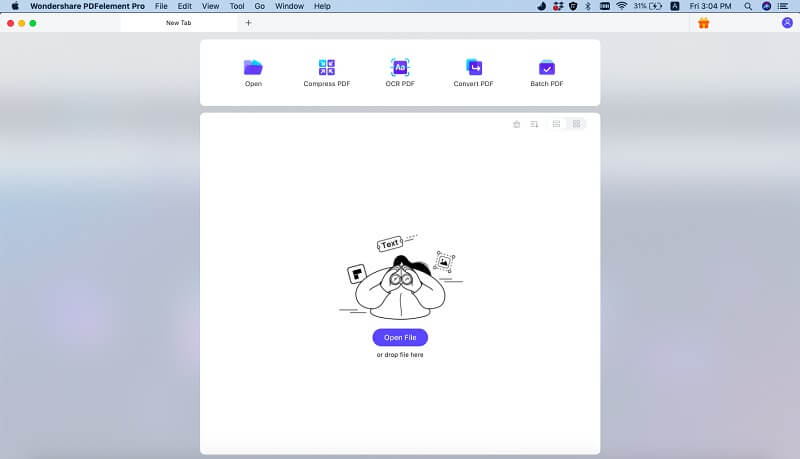 ---
How to use PDFelement to Highlight PDF files
If you are having challenges with highlighting PDFs on Mac you can opt for PDFelement for Mac. This is a complete tool that allows you to convert, edit, annotate, and highlight the text files. Moreover, it is also a professional tool to highlight PDF on Windows.
Step 1. Open PDF Files with The PDF Editor
Open the program and look for "open file" and then click. Next, move to your computer's drive where files are being stored and search for the appropriate PDF file to be uploaded and click open. You can also click on the bank area and then drag and drop the files. This will automatically upload the file.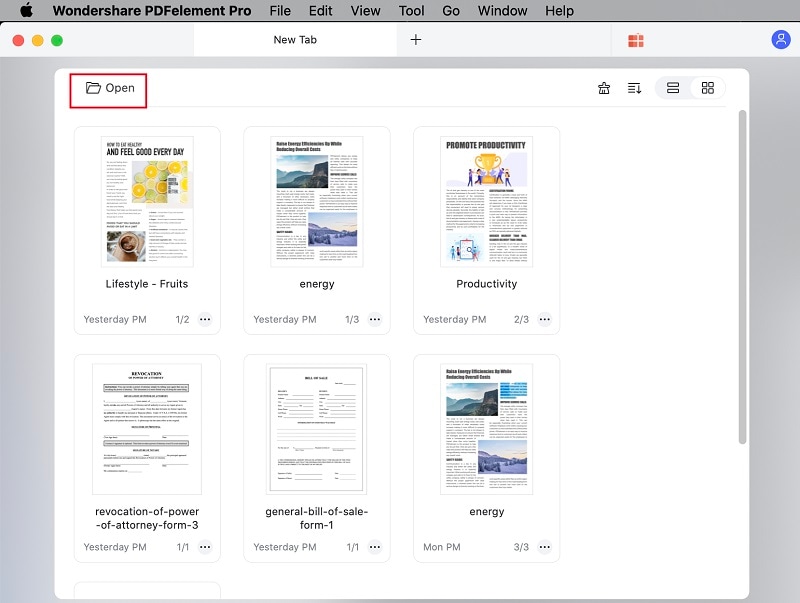 Step 2. Highlight PDF with Markup Tools
To highlight PDF, click the "Comment" button and then on the formatting toolbar you can click on the "Highlight" button highlight the texts. Next, click on the text and choose "section".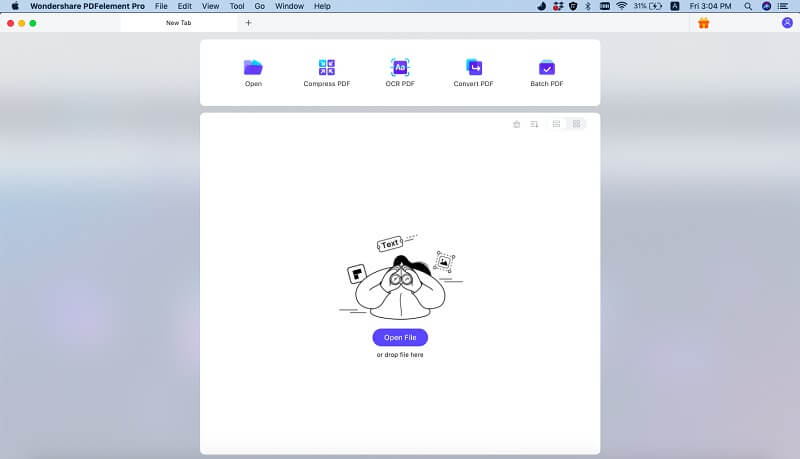 Once you are done, you can highlight, strikethrough, and underline the text. Click on the best option and then move to the top right and click on "highlight". If you want to draw on markup click on the "Pencil" button on the tool bar before double clicking to freely draw the objects.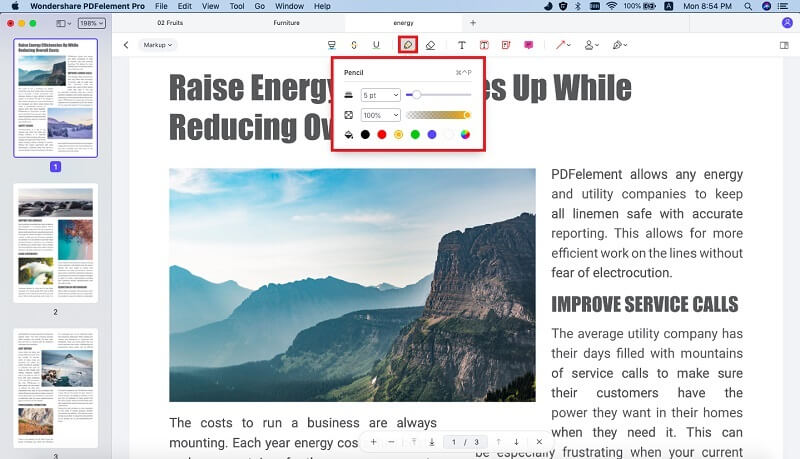 PDFelement is one of the best PDF highlighters that is not only optimized but also integrated with the best technology. It allows you to highlight and edit PDFs professionally without any problem. It also comes with some of the best features that include everything to do with the PDF. Whether you are having a Mac or Windows, it's the best tool to use.