Have you ever received a document with many images that you are supposed to read only to discover that you can't read words on the images because the colors appear the same? In such a case, what will you do? To detect text in image on a document all you need is the Optical Character Recognition (OCR) tool. One of the best OCR tools you can use to recognize text from images is the PDFelement Pro .
PDFelement Pro is a powerful all-in-one PDF tool that is designed with many features to help handle all your PDF needs. One of its best features is the OCR technology. This technology will help you detect words from an image, extract words from images and easily create new documents. This means that if you want to just read an image with illegible text or you want to extract the words from the image and use them to create new documents then this is the best tool for you.
How to Detect Text in Image with PDFelement Pro
Many people use the PDFelement Pro for text recognition from picture because it is easy to use this tool. Furthermore, it is designed with many features to handle not just all your PDF needs but to also work with many other different file formats such as word documents and images. To use PDFelement Pro to extract text from images, then follow these steps:
Step 1: Open image file
When you download and launch it, you now need to take is to import the image file that you want to work on into the tool. To do this simply click on the 'Create PDF' icon on the PDFelement Pro's main interface and then select the file you want to import then hit 'Open' to complete the process.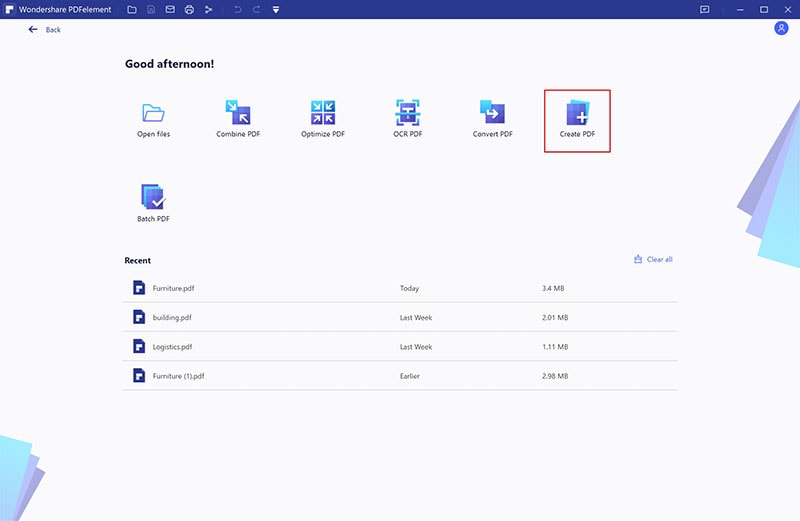 Step 2: Recognize text from image using OCR Technology
Find and hit the 'Perform OCR' icon and then in the popup window click 'Editable Text' and then select the 'Language' icon to select the language the image texts are in for easy detection. Remember the PDFelement Pro is a multilingual tool that makes it easy for you to work with files in different languages.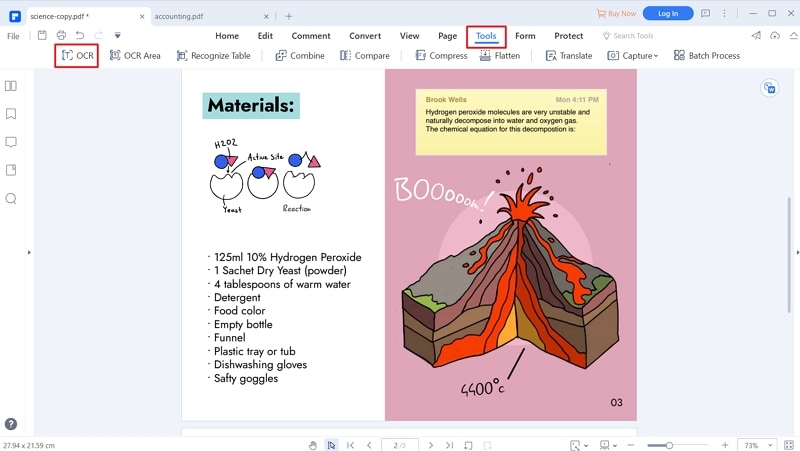 Step 3: Detect text from PDF
To get the extracted text, you can either use the'Edit' tool to copy and paste the text in a different file or to convert it to word document for easy editing. If you want to convert to word document, simply tap on the 'Convert' button and then select the 'To Word' icon for easy conversion. Now you can edit word file with the text extracted from the scanned images and then once done convert it back to PDF or any other format using the PDFelement Pro tool.