This post covers professional services allowing you to convert PDF to an editable format. Plus, the best tool out there, PDFelement.
We all know that PDF is the most common file format worldwide, but unfortunately, it is also one of the most troublesome formats to edit and convert. It's a complex file format with many limitations. But it's possible to use any desktop software - PDFelement to work on a PDF document efficiently and convert PDF to editable PDF.
With PDFelement, it will be easy for anyone to create, edit, and convert PDF documents. With a clean interface, easy-to-use features, and a robust library, PDFelement is the perfect tool for anyone who needs to create or edit PDF documents. Its main features include editing, annotating, printing, OCR, creating & converting.
Two Methods to Convert PDF to Editable PDF With PDFelement
Here's a step-by-step guide on how to convert PDF to editable PDF:
Method 1. Convert Scanned PDF to Editable PDF Using OCR
Step 1
Open PDF file
Open PDFelement on your device. Tap the "Open File" button to open the file window. Look for the PDF file you want to make editable. Once found, select it and tap "Open" to be imported to the PDFelement interface. Then, pull and drop the file to the program interface.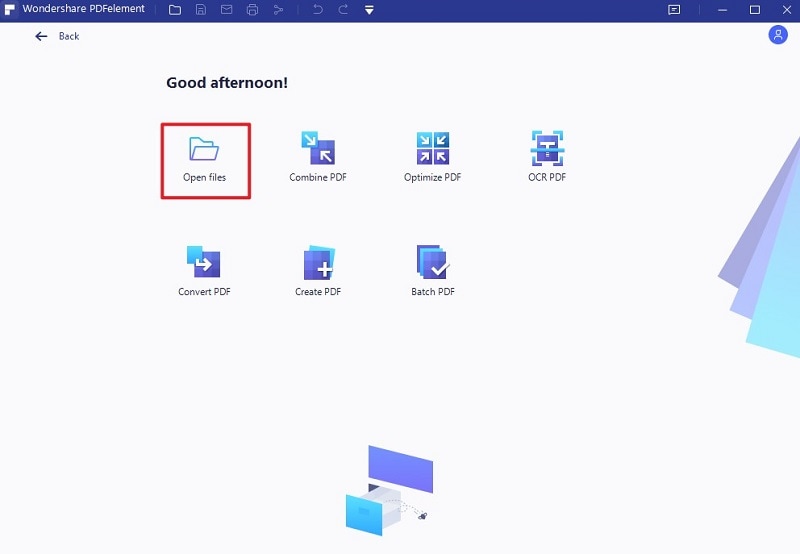 Step 2
Convert PDF to an editable format
The program automatically will detect that PDF OCR needs to be performed when the file is uploaded. Click on the "Perform OCR" button to display the OCR window. Choose the "Editable Text" option to make the text editable once complete OCR process.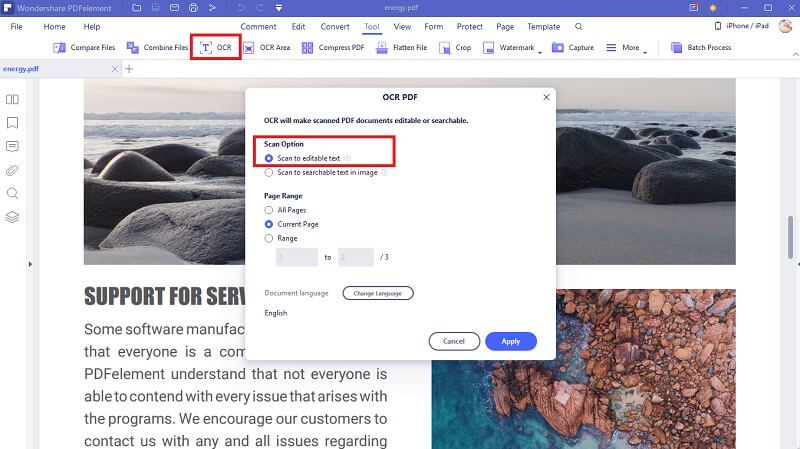 Step 3
Edit PDF text directly
Once the OCR process is complete, navigate the toolbar and hit the "Edit" tab. Choose the "Edit" icon from the Edit sub-menu, then select the "Line Mode" or "Paragraph Mode." Start editing your PDF now.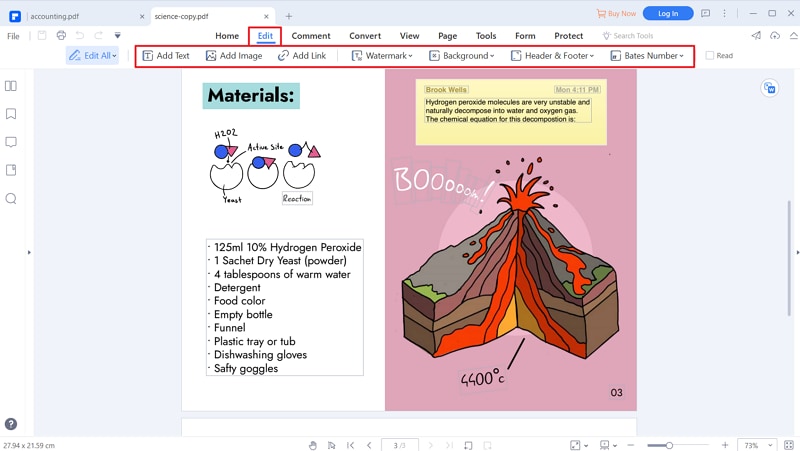 ---
Method 2. Convert Scanned PDF to Editable Word Document
Except OCR PDF to editable PDF, you can also convert PDF to Word for editing.
PDFelement supports all the standard features and allows you to create an editable Word document. It also allows the user to preview the document in the browser before downloading the editable PDF. The conversion process is pretty quick and easy, and you can save as many documents as you want.
Here's how you can convert PDF to editable Word:
Step 1
Recognize text in PDF for editing
After opening a scanned PDF file, a notification bar will appear at the top of the window asking if you'd like to "Perform OCR." You'll need to use the OCR function to convert the scanned PDF file to an editable Word document.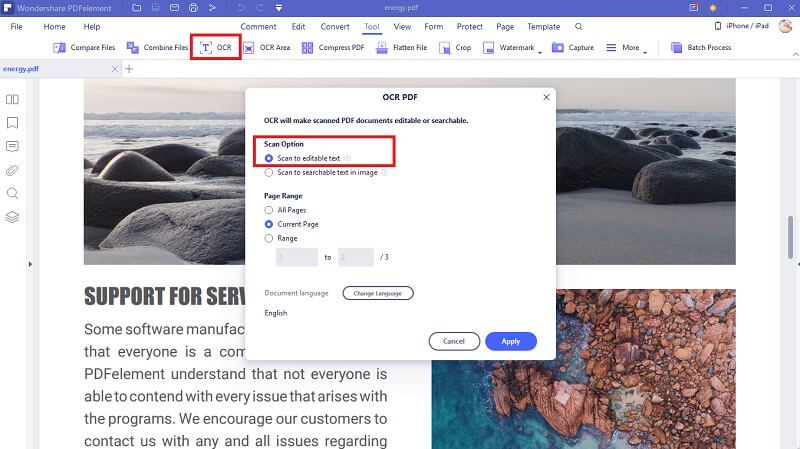 Step 2
Convert PDF to word
Tap on the "Convert" section in the toolbar. You will discover a couple of options you can choose from. For this purpose, hit the "To Word" option. This will help you change PDF into an editable Word document.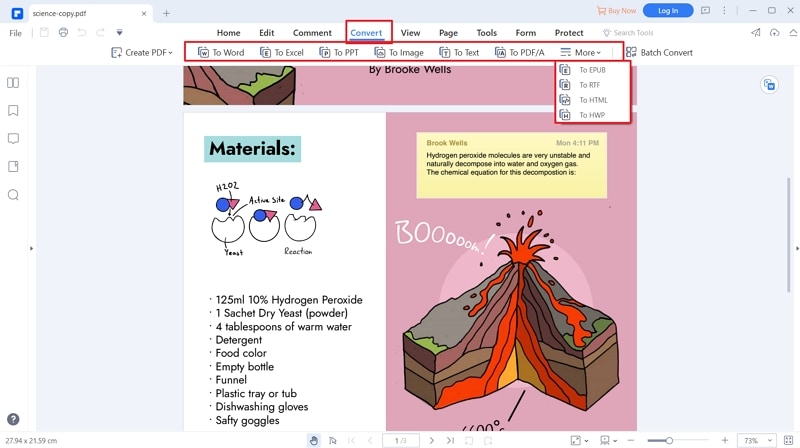 Step 3
Edit word file
Wait for a minute to finish the conversion process of PDF to editable Word document process. You will get a message when the conversion is finished. The program will also display the output folder. The output folder saved in the Word document will be opened when you click "Open" and you can edit text in Word directly.