Did someone send you a scanned PDF file that you need to edit but is not editable in its current format? Using a technology known us Optimal Character Recognition (OCR) you can make your uneditable PDF file editable. All you need is a powerful OCR tool such as the Foxit OCR to carry out the task. In this article, we will look at how to use a powerful tool known as Foxit OCR to help you convert your scanned PDF files to editable files.
Part 1. How to Use Foxit Reader for OCR PDF Files
Foxit Reader is one of the popular tools used by individuals to perform Optical character recognition (OCR) on scanned PDF files and images. When you have a scanned PDF file or image with text that you want to edit you will be forced to retype the text in a word document which will consume so much of your time. However, using a tool such as Foxit Reader you can extract the text from your uneditable document for easy editing and this will take just a few seconds. This saves you time and simplifies your work.
To OCR a PDF document using Foxit Reader simply follow these steps:
Step 1: Load your PDF File
Click the 'Home' button and then select 'Convert'. On the window that opens click the 'OCR' button and then select 'Current File' to load your file.
Step 2: Select the Output Options
Simply select 'Editable Text' and this will make the PDF text editable. Alternatively, select 'Searchable Text Image' to make the text searchable but not editable.
Step 3: Complete the OCR Process
Click the 'OK' button to start the process. This will take a few minutes and once done you can now save the converted text and use it as you initially intended.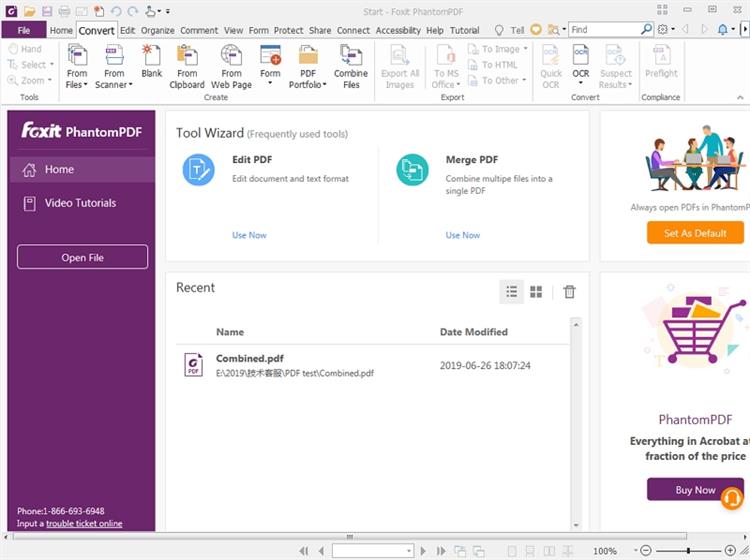 ---
Part 2. The Best Foxit Reader Alternative for OCR PDF Files - PDFelement Pro
If you make use of PDF files on a regular basis and you are looking for an all-in-one tool that will help handle all the different PDF tasks you have to perform then the best alternative to Foxit Reader for you is the PDFelement Pro . This is a powerful tool that will not only let you perform OCR on PDF and images but also edit PDF files, create PDF files, Convert PDF files to other formats, Protect PDF files using a password and digitally sign PDF files. To use PDFelement Pro to perform an Optical Character Recognition (OCR) simply follow these steps:
Step 1: Open PDF File
Start by downloading the PDFelement program to your computer and then install it. Next double click the desktop icon to launch then program and then tap on the 'Open File' tab and then select the PDF file you want to OCR in the window that pops up and then click 'Open' to open the PDF file.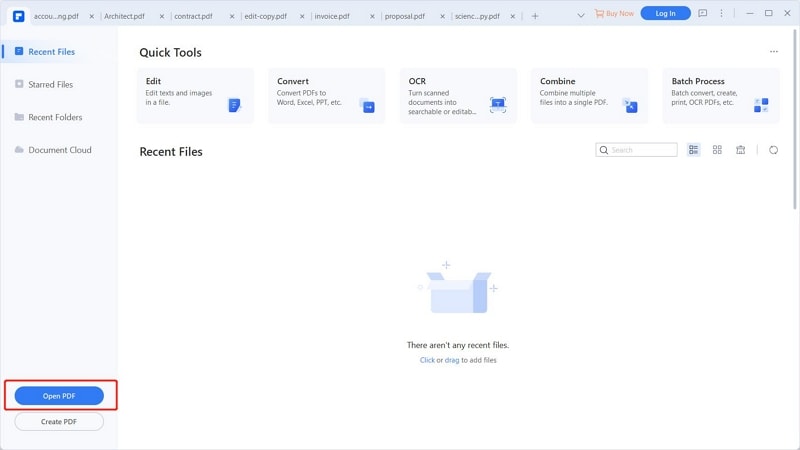 Step 2: OCR your PDF
Click the 'Convert' button and then select 'OCR'. Here you may be required to download a plugin if you don't have it already. Next, select the OCR option you want. You have two options OCR to 'Editable Text' or 'Searchable Text Image'. If you want to be able to edit your converted text then select 'Editable Text' then click the 'OK' button to start the process.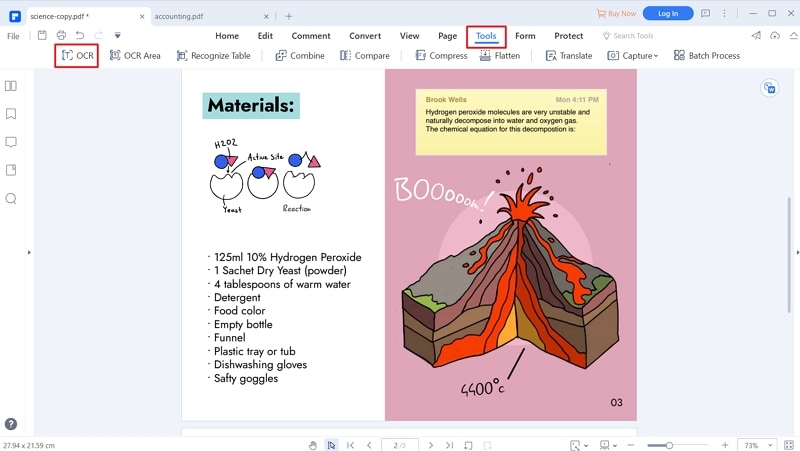 Step 3: Edit PDF
Once your PDF has been processed simply click the 'Edit' tab and then select add image, add text, add links, add watermarks, add background and completed editing the file as you wanted. Once done save the file.