The OCR technology became more and more popular in the last couple of years, and there are multitudes OCR programs available on the internet that can help you to convert any scanned document or image into editable text. If you search the web, you will notice there are multiple iPhone and Android OCR apps, both free and paid, but the key is to choose the best ones, which will offer you high quality results. In this article, I will introduce you the top mobile OCR apps for iPhone and Android devices. For desktop users, PDFelement Pro also provide OCR feature.
Part 1. Top 3 Best OCR Apps for Android
#1. Google Docs
You know that Google dominates the entire Android market, and things do not change when it comes to OCR apps. Google Docs has a nice OCR feature that works great, as surprising as it sounds. It is developed exclusively for Android, but it does a good job when it comes to converting PDF scanned documents or images to editable text. On the other hand, there are no other features or options, but the tool is for free!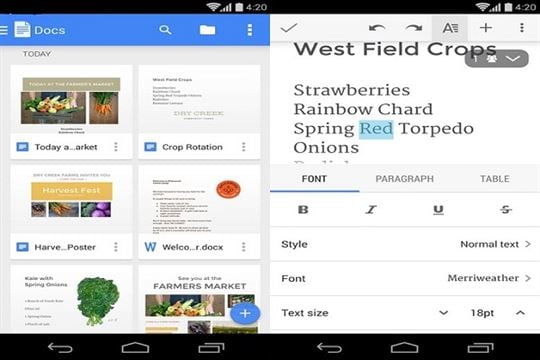 ---
#2. Google Goggles
Another Google app that can help you to convert scanned PDF files or images into editable text is Google Goggles. The best part of it is that you can simply paste the text after anywhere into your smartphone, including an SMS, a note, or maybe Gmail? You can also use it to scan business cards and to save the details into your contacts section, all in one click. How cool is that? Last, but not least, you can use it to translate the text in a multitude of languages.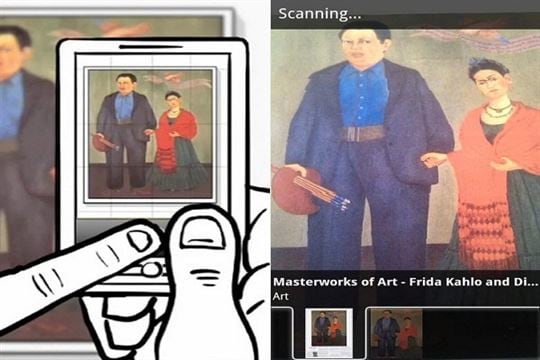 ---
#3. OCR Test
This experimental app is based on Tesseract, and is totally free to use. They do not have a great accuracy, but we liked that it works almost similar to Goggles, but they have an extra cool feature: you can continuous preview in real time the way the app recognizes the text from the PDF document or image.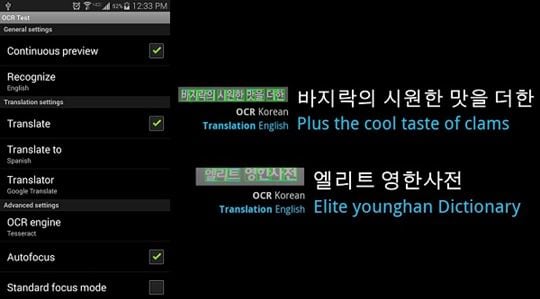 ---
Comparison of the above OCR Apps on Android
Features

Google Docs

Google Goggles

OCR Test

Price
Free
Free
Free
Type
Personal, Professional
Personal
Personal
Functions
OCR Converter
OCR Scanner and Converter
OCR Converter
Features
Easy to use
Accessible
Fast
Pretty accurate
Unlimited conversion
Multiple languages
Scan texts
Recognizes books, paintings, etc.
Translates by taking picture of a text
Reads in 8 languages
Live conversion
Continuous preview
Copy and paste the text
---
Part 2. Top 3 Best OCR Software for iPhone
#1. Image to Text OCR
This app allows you to extract any editable text from images, but also to share it using your Email or Evernote. You simply need to take a picture of a printed page with the camera of your iPhone, and the program will convert it automatically into text. It works perfectly for English texts.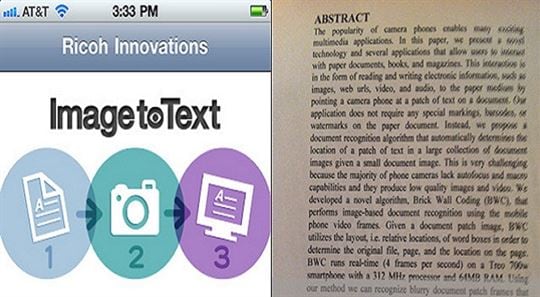 ---
#2. Perfect OCR
Unfortunately, Perfect OCR is not a free app, but it is great because it can convert any image into editable text "on the go". You can use it even to store the history of the generated text, to crop, rotate, or adjust colors of a taken image. Furthermore, the OCR function is a little slow, as it needs three captured images of a text to analyze and convert it.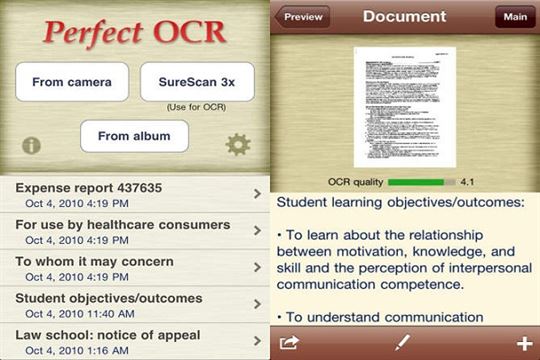 ---
#3. Prizmo
Prizmo is a famous and sophisticated OCR iPhone app, with an easy-to-use interface. Friendly, but professional, if offers a lot of flexibility for users who want to change or work with the text as they wish. A cool feature of Prizmo is that you can share the resulted text through Dropbox, Evernote, and other platforms.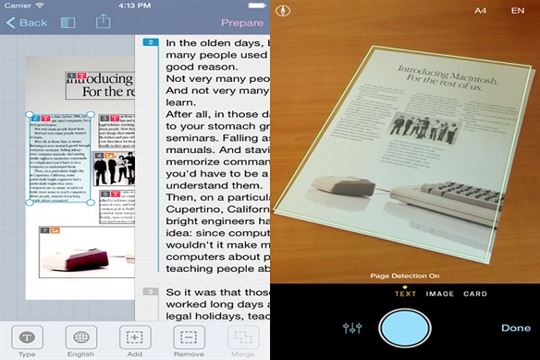 ---
PDFelement Pro - The Best Desktop PDF OCR Tool
PDFelement Pro is the best PDF OCR tool with multiple OCR languages. It allows you to edit and convert scanned PDF files with ease.
Why Choose This PDF Editor:
Advanced OCR feature with multiple languages.
Edit and mark up PDF with editing tools.
Convert PDF to other editable formats.
Secure PDF with password, watermark and signature.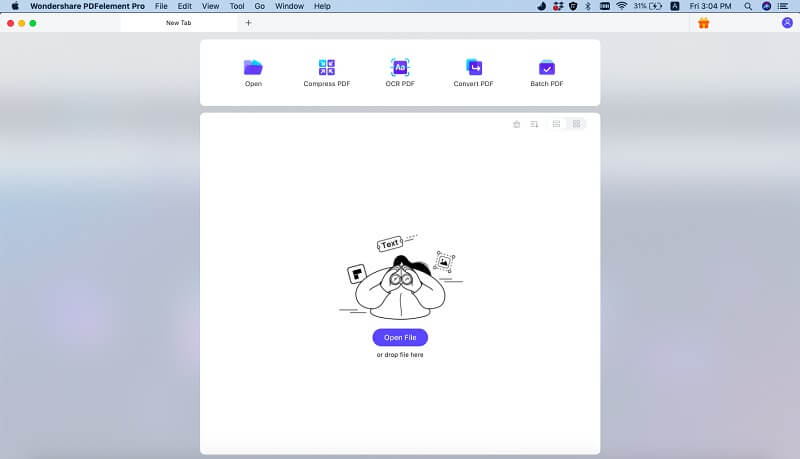 ---
Comparison of the above iPhone OCR Apps
Features

Image to Text OCR

Perfect OCR

Prizmo

Price
Free
$3.99
$9.99
Type
Personal
Personal, Professional
Personal, Professional
Functions
Image Scanner and Converter
Scanner, Converter, Editor
Image Converter
Features
Share the results
Email features
Great for English texts
Keeps history
"On the go" conversion
Edit images before conversion
Options for image adjustment
Extracts text from images