Screenshots are popular these days. You see something you like on social media you take a screenshot. But how can you use your screenshots to create an important document that you can share with others? In this article, we will show the best methods you can use to OCR screenshot and convert it to editable text.
Part 1: How to OCR Screenshot with PDFelement Pro on Mac
The best way to perform an OCR on a screenshot is to use PDFelement Pro. This is a powerful program designed to handle all your PDF needs. It can be used to convert PDF files to other file formats and vice versa, to edit PDF files, annotate PDF files and perform OCR on different files including PDF, images, and screenshots. This makes it easy for you to convert a static screenshot into an editable file in minutes and hence save you a lot of time.
To use PDFelement Pro to perform an OCR screenshot on a Mac follow these steps:
Step 1: open Screenshot
To open the screenshot using the PDFelement Pro you first need to download the program and install it on your computer. Next, locate the screenshot you want to OCR and right-click on it then select 'Open With' > 'Wondershare PDFelement'.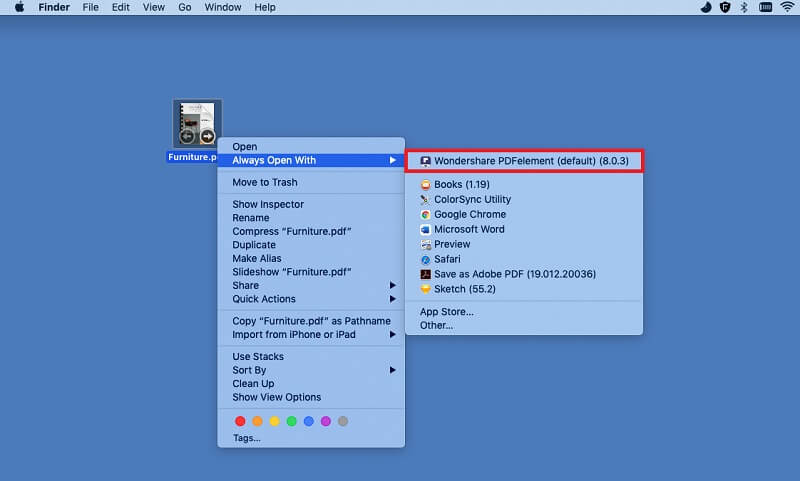 Step 2: Perform OCR
Click the 'Tool' icon and then select 'OCR Text Recognition'. Here you may be prompted to download a plug-in if you already do not have it. Just click the 'Download' button on the popup window to do so. Next click on the 'Add' icon on the window to add files you need to OCR, then select 'Apply' to start the process and once done hit the 'Open' button.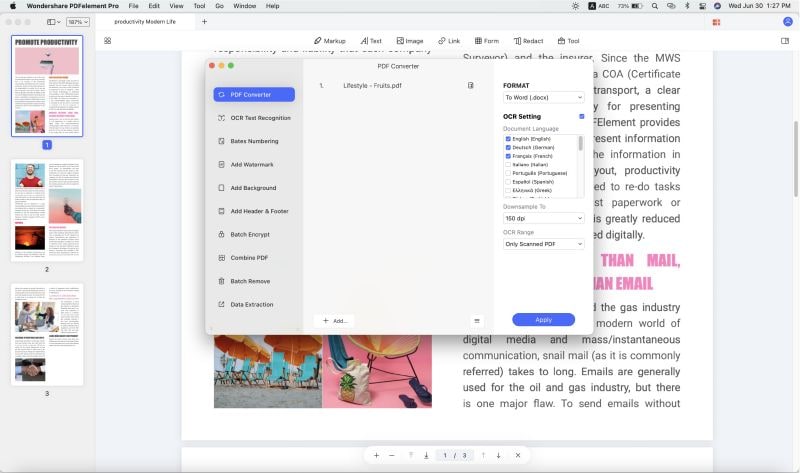 Step 3: Edit your PDF file
If you want to edit the screenshot image, you can go to 'Edit' after the OCR screenshot. The functions provided include: add text, edit text, change text font, change text color, etc.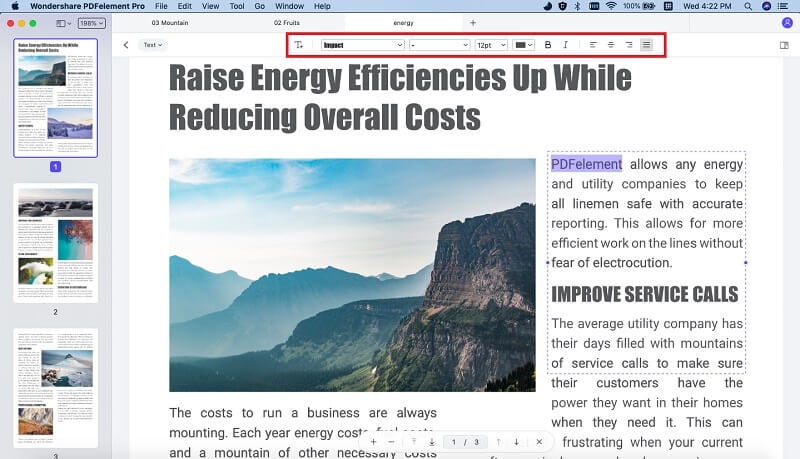 ---
Part 2: How to OCR Screenshot with PDFelement Pro on Windows
If you use Windows computer don't worry because PDFelement Pro works on both Mac and Windows. The program is designed to work on nearly all windows operating system versions including Windows 7, Windows 8, Windows 10, and Windows XP. However, the steps to follow might vary a little. To perform OCR of a screenshot on windows, simply follow these steps:
Step 1: Open your File
Make sure that you have the PDFelement Pro program installed on your computer. To use it simply click the desktop icon to launch the program. Next click on the screenshot file and then hit the 'Open' button.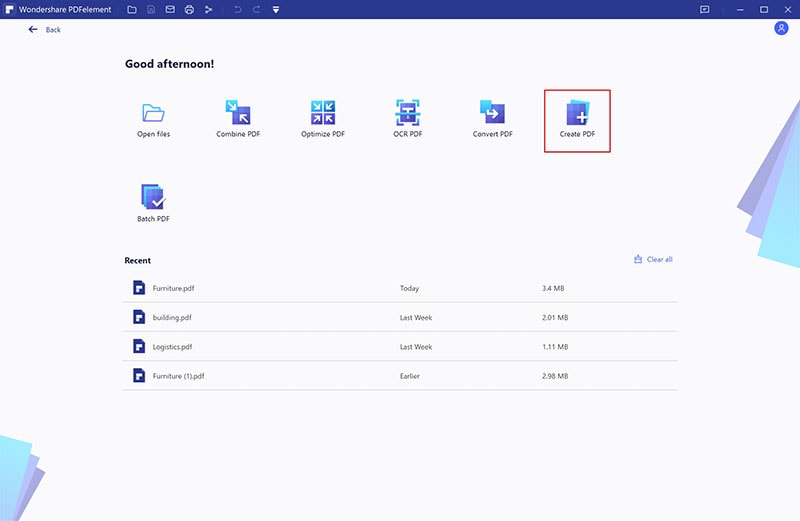 Step 2: Perform OCR
Click on the 'Convert' button and then select 'OCR'. Here you will see a popup window requiring that you download a plug-in if you do not have it. Simply select download for the plug-in to be downloaded. Next select either OCR to editable text or searchable text image. If your main goal of performing OCR is to be able to edit the content of your screenshot then select 'Editable Text'. It is important to note the difference between the two options because if you select OCR PDF to searchable text image then you won't be able to edit the text although it will be searchable. Once you have selected your preferred option simply click the 'OK' icon to complete the process.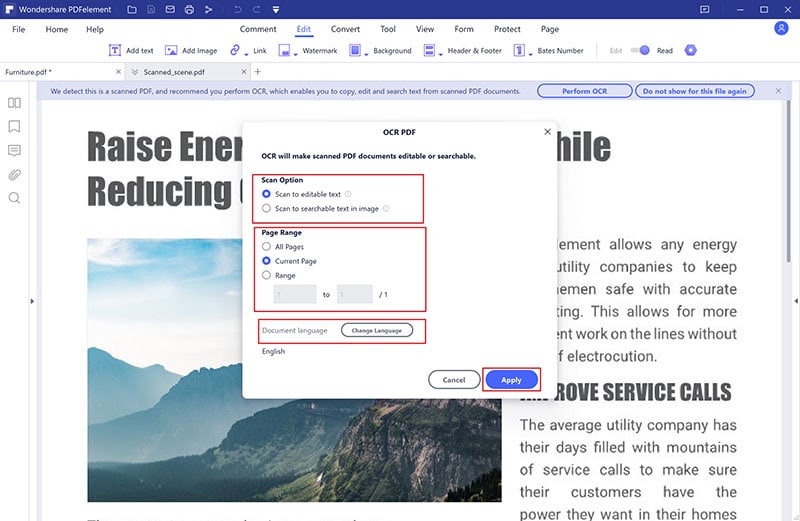 Step 3: Edit your file
To edit the file simply click the 'Edit PDF' button then select tools to help you edit the OCR screenshoot PDF text. You can then save the file and even use it to create a PDF document using the PDFelement Pro.