Technology has made life pretty easy. You see an interesting document, simply scan it or snap a photo of the interesting section and send it to your team. Thanks to programs such as the OneNote OCR your team can easily perform an Optical Character Recognition (OCR) and turn the file that you sent into an editable document and even use it to create an important document for your company. If this excites you then read on as we explore how to use OneNote OCR to perform the OCR magic.
Part 1. How to Use OneNote OCR Your PDF Files
The OneNote is a Microsoft program that comes free with its Microsoft office package. It is designed to help you organize notes, create texts and tables, and even manage pictures. In addition, you can perform OCR using Microsoft OneNote on PDF files and images. This makes it easy for anyone to turn scanned PDF files and photos into editable files. Using Microsoft OneNote makes work easy as you no longer have to retype every document you receive either as an image or in hardcopy format as all you have to do is scan the document and then apply the Microsoft OneNote OCR magic. To use Microsoft OneNote to perform OCR simply follow these steps:
Step 1: Set up your OneNote Program
Run the OneNote program on your computer. Simply find the program in your Microsoft office suite if you are using Microsoft Office on your computer and launch it. If you are a Mac user you may have to download and install the program first before you can use it.
Step 2: Open your Image File
Navigate the program and hit the 'Insert' tab and then click 'Picture'. Now, select the image you want to load to OneNote.
Step 3: Extract the Text
Right-click on the image you just selected and then elect to 'Copy from Picture'. This will allow you to extract the text from your image for easy editing.
Step 4: Edit your Text
Click 'Ctrl+V' key combinations if you are using a Windows computer or 'Command+V' key combinations on a Mac to paste the text compiled from your image onto OneNote page or a word document and then edit it as you wanted.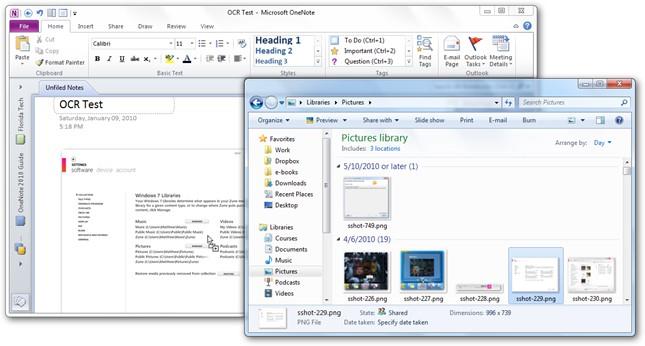 ---
Part 2. The Best Alternative to OneNote OCR – PDFelement pro
If you are handling larger files that you want to edit and then turn into PDF files for easy sending over the internet you will find the OneNote tool to be quite deficient and you will do better with an advanced alternative. One of the best tools in the market for performing OCR is PDFelement Pro. This is a powerful all-in-one PDF tool designed to perform any PDF functions you can think of. It can be used to create PDF files, convert PDF files to other file formats, edit PDF files, annotate PDF, and most importantly perform OCR on both PDF files and images.
To use PDF element to perform OCR simply follow these steps:
Step 1: Open your PDF file.
To do this you will need to download and install the PDFelement Pro on your computer and launch it. Then click the 'Open PDF' button to open your file.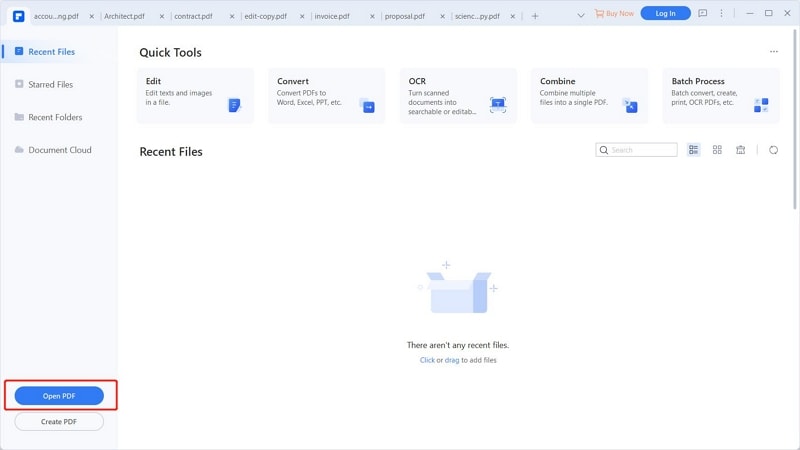 Step 2: OCR your File
Click the 'Convert' button and then select 'OCR'. You will be prompted to download a plug-in if you already do not have one. Once done, select to have your converted file to be an editable text. Here you can make your PDF file searchable or editable file. If you want to edit the content select 'editable text' then click 'OK'.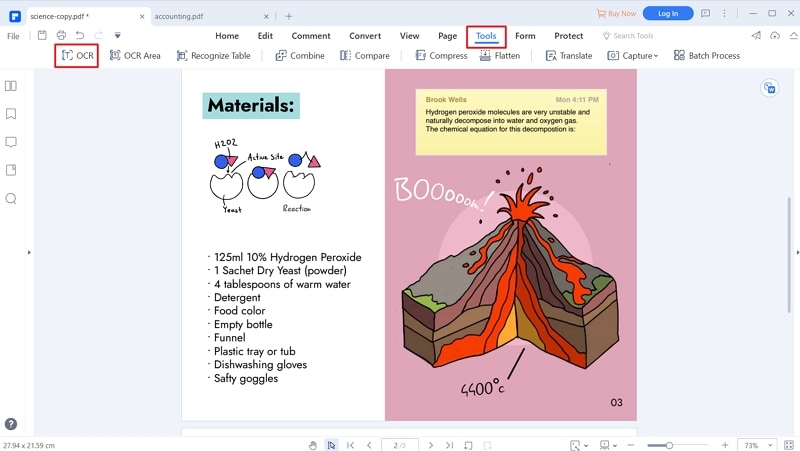 Step 3: Edit the Extracted Text
Hit the 'Edit' tab and then select 'Edit PDF text/copy text'. Now you can edit your PDF contents as you desired and then save.