If you are a Mac user, then you already know that it is difficult, if not impossible, to convert an Adobe PDF file to Excel. The difficulty lies in the fact that you are not able to retain the initial formatting. You risk losing not only the text, but also the columns and the labels. Users have no choice but to manually reenter the data from the PDF file into the Excel spreadsheet. Or do they? At present, it is very possible to change the file type. "How?" you may ask. With the help of Adobe PDF to Excel converter.
Part 1. The Best Adobe PDF to Excel Converter
Intelligent minds have come up with programs that allow users to convert Adobe PDF files to Microsoft Excel documents. One program that has caught the attention of many people is PDFelement Pro. This professional program can be used by businesses and individuals alike. Convert PDF to Excel and various other formats, including EPUB, HTML, PPT, and RTF is pretty easy with this PDF to Excel Converter.
How to Convert Adobe PDF to Excel on Mac
What you are trying to do is convert a PDF file to Excel format on Mac. It has been established that in order to do so, you need to use a converter like PDFelement Pro. Performing conversions is no tricky thing, yet if you are not exactly a tech savvy person, chances are that you do not know how to convert PDF to Excel without losing precious information.
There is no better time like the present to start learning. When it comes to converting Adobe PDF to Excel on Mac, follow all these steps. If you do, nothing will go wrong.
Step 1. Download and launch iSkysoft PDF to Excel converter
After you have downloaded the application from the Internet, double-click on it in and select the option "Open". Carefully follow the instructions and, in the end, drag the app to your applications program. Double-click on the icon and the iSkysoft window will appear. You can simply press "Enter".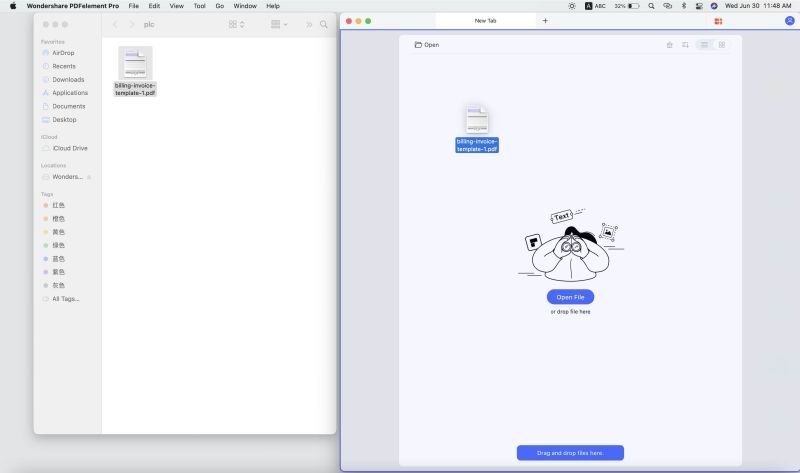 Step 2. Import a Adobe PDF File
You have launched the PDF converter. What are you supposed to do now? You will see that the window that has opened on your MAC computer contains multiple tabs. Click on the one called "Open File". This will be easy to spot in the main menu. Select the Adobe PDF document that you need to convert, and drag and drop it to the pop-up window.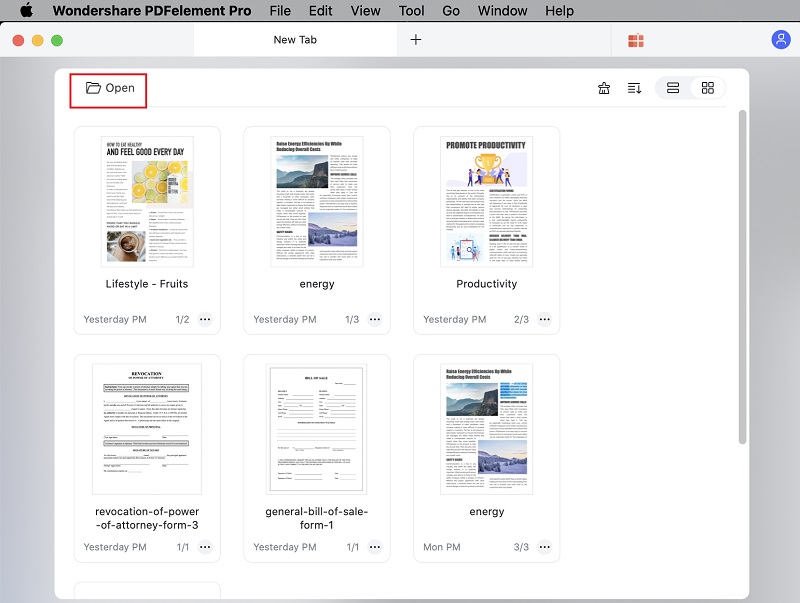 Step 3. Convert Adobe PDF to Excel
The last thing you need to do in order to start the conversion process is click the "Convert" button and choose the output format. Before you click the button, make sure to edit menu options, like page range.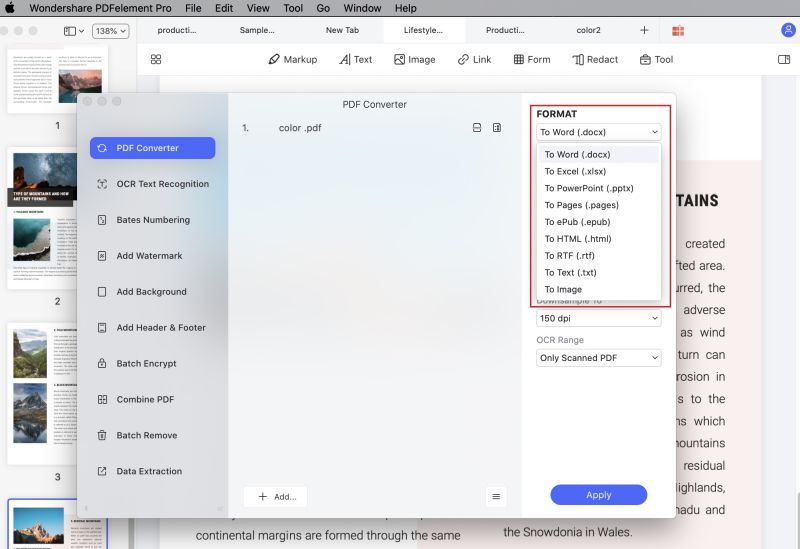 PDFelement Pro for Mac makes it possible for you to convert multiple PDF files at once. If you need to extract data from more than one Adobe PDF document, click on the "Batch Process" tab in the main menu. It also provides you other ways to easily convert PDF to Excel, you can click here to get the full guide.
---
As you can see, PDFelement Pro allows users to do more than convert PDF to Excel. It is the multiple functionality what makes this software program such a popular one. If you are required to work with data, but you only have a PDF document, take into consideration the possibility of using this conversion tool. This Adobe PDF to Excel tool empowers users to:
Edit/delete/add text in PDF.
Batch multiple PDF files.
Create PDF from existing text documents, Internet pages, and images.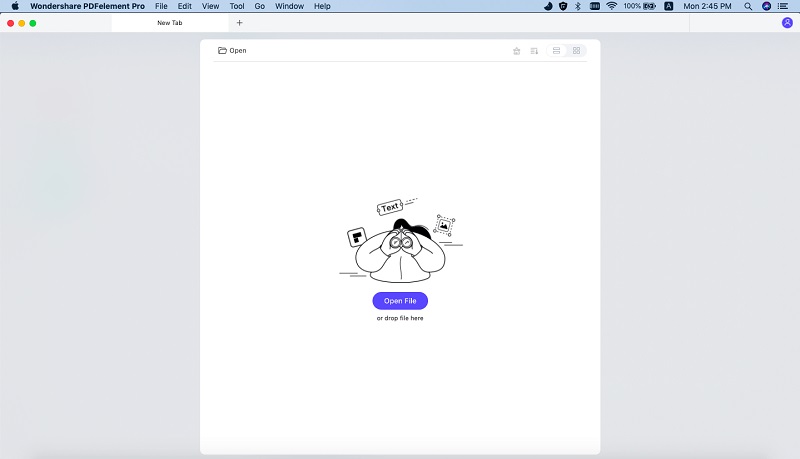 ---
Part 2. Top 5 Adobe PDF to Excel Converter Online Tools
If your activity revolves around numbers, then you most likely work with PDF files all the time. Moving PDF data into Microsof Excel spreadsheets can be realized with the help of Adobe PDF to Excel converter online for free. More and more people resort to using online PDF to Excel converters, as they do not require installation and they can be used from virtually anywhere. These are the top 5 Adobe PDF to Excel converter online tools to help you to convert Adobe PDF to Excel for free.
#1. PDF2EXCEL
If you are looking for a good PDF to Excel online conversion tool, you should take into account PDF2EXCEL. This online platform makes data extraction very easy, allowing you to precisely extract lists, tables and forms to an Excel worksheet. Just like many tools of this type, PDF2EXCEL is free to use. PDF2EXCEL provides a great many features like:
Merge/edit/unlock/convert PDF.
Unlock PDF documents and eliminate password.
Compress PDF documents and reduce their size.
Due to the fact that the application is web-based, no setup is required. The process may be completed over the Internet, but it does not take a long time. Companies like IBM have faith In this solution and so should you.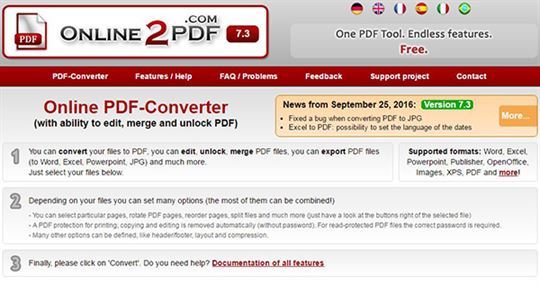 ---
#2. Zamzar
Zamzar is yet another free Adobe PDF to Excel converter that lets users convert PDF to XLS online for free. This web-based application was designed by brothers Mike and Chris Whyley, in England. What makes Zamzar stand out is the fact that it is able to support a conversion between a multitude of file formats, including CVS, PDF, XLS,DOCX, and ODS. The list does not end here though. The most Zamzar features are:
Drag and drop files.
Select multiple files.
Fast conversion speed.
Safety for data.
The only bad thing that can be said about Zamzar is that it sometimes it stops working altogether. However episodes of this kind are rare and they may be due to your Internet connection.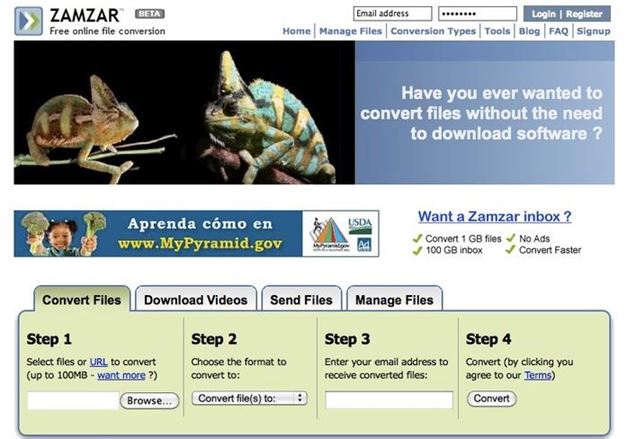 ---
#3. PDF to Excel Free Online
PDF to Excel Free Online is a Adobe PDF to Excel converter that is advertised to be totally free of charge. Those who have tried it can confirm the fact that the online tool does not make users pay anything. What it does is empower users to converts Adobe PDF documents to Excel compatible documents. To start the conversion process, it is necessary to upload the PDF file, enter your electronic address (the XLS file is emailed to you), and click on the "Start" button. The features that users need to know about are:
Advanced conversions.
Large-sized PDF files.
Good handling of images.
PDF to Excel and CVS options.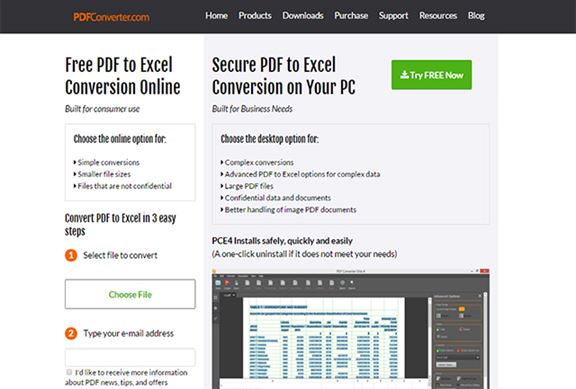 ---
#4. PDFTOEXCEL
PDFTOEXCEL may give the impression of being similar to PDF2EXCEL, but it is completely different. This online platform is capable of supporting files of all sizes, and, most importantly, guarantees safety and security. Simply put, the data that is uploaded to the servers immediately erased after the conversion process. Notable features include:
Fast and simple PDF conversion.
Import PDF from Dropbox, Google Drive, and OneDrive.
Extract scanned tables.
PDFTOEXCEL provides support in times of need, which is the reason why this application is worth considering.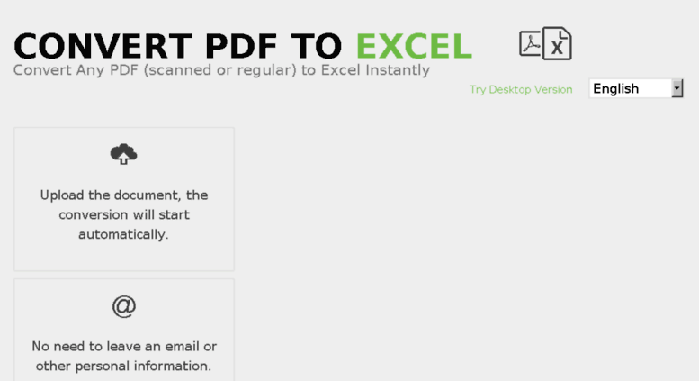 ---
#5. Cometdocs
Cometdocs may be the last conversion software included in this top, but it is not the least performing one. With Cometdocs, users have the possibility to convert PDF to Excel from any location, provided they have a good Internet connection. The service is email-based, meaning that you are provided the link from where to download the coveted file in the email. The main features of Cometdocs are:
Convert PDF on tablet/mobile phone.
Store and share files.
Online document management.