This article gives you the best 5 PDF converters you can choose, they can help you convert PDF to Word, Excel, PPT, Text, HTML and vice versa.
Microsoft is all set to release its new Windows version of Windows 10 and many are really excited to test out the waters once again. Of course with a new operating there are new features that aim at fixing bugs in previous versions. As you contemplate trying out the soon-to-be-released Windows 10, then you should start thinking of the application software you will be running and one aspect has got to be the PDF converters you will be using. This article has all cut out for you as it looks to highlight 5 of the best PDF converters for Windows 10 you should start looking for.
The Best 5 Signature Maker You Can Choose
1. DocuSign
To achieve the conversion from PDF to word, images, excel, and other formats, you need a smart PDF Converter. Here I would like to recommend you to use PDFelement Pro to do the conversion. With this tool, you can convert PDF files to many popular formats such as EPUB, images, etc. This tool also allows you to batch convert multiple PDF documents. If you are a Mac user, PDFelement Pro for Mac is also available.
Why Choose This PDF converter:
1. Easily convert PDF to images, Word, Excel, PPT, EPUB and more formats and convert multiple PDFs in batch.
2. Edit texts, images, links in PDF documents with ease.
3. Create PDF from other formats and create PDF forms easily.
4. Easily mark up and annotate PDF files with multiple markup tools.
5. Combine multiple files into PDF and split PDF into several files.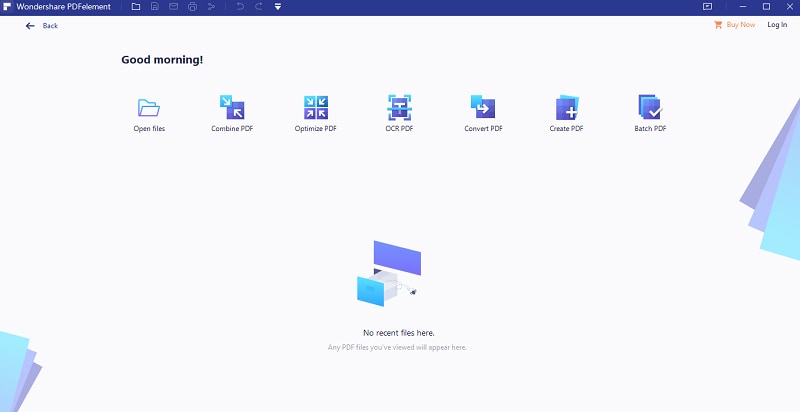 ---
2. Adobe Acrobat Standard DC
Adobe has always been at the forefront when it comes to designing quality software and the same can be said of this product. The beauty of this product is that it is an all in one tool that looks to offer a variety of solutions to a user. It not only offers the option of PDF file conversion but it also allows you to edit your documents in a very professional manner.
Pros:
1. It allows for one to combine files like spreadsheets, emails, etc
2. It allows users to protect their documents
3. It allows PDF to Word conversion and Vice Versa with admirable speeds
4. Can be used to create web forms
Cons:
1. The features that come with this software can make it a bit cumbersome to navigate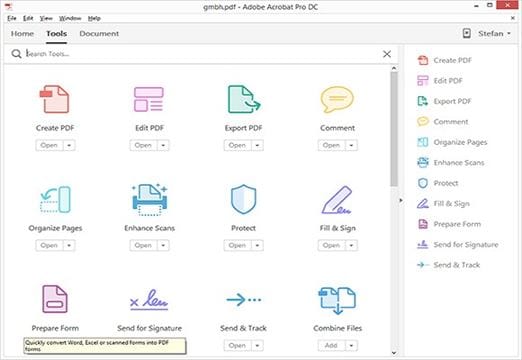 ---
3. Foxit PhantomPDF Business
The software is quite bullish when it comes to covering multiple languages as it offers up to eight language options. Such linguistic versatility makes it ideal for business use among people from different linguistic backgrounds. It allows the conversion of lots of documents including scanned documents courtesy of advancements in processing algorithms that make up OCR technology concepts.
Pros:
1. Allows users to secure and add password layers to documents
2. Can be used to create good electronic signatures
Cons:
1. The software does not convert files to EPUB format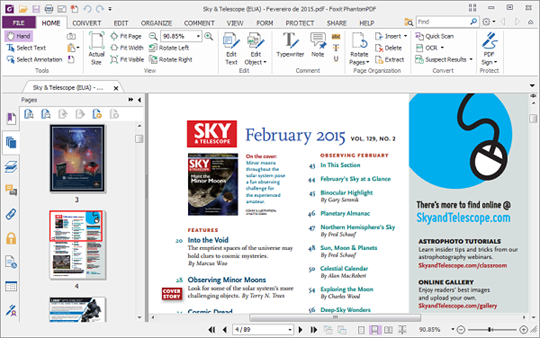 ---
4. Nitro Pro 10
The design features of the tool create a well-patterned navigation toolbar. This design spec makes it easy for users to carry out multiple conversions at a go. The other positive thing to look forward to in this tool is the fact that it also offers to spell checks in a variety of languages. This is to imply that the tool can be used in a variety business premises around the globe. The tool also makes it quite seamless when it comes to integrating with Ms Office applications meaning that you are bound to easily convert files from your office applications whenever you desire.
Pros:
1. It is a highly advanced tool that offers advanced editing and PDF conversion options
Cons:
1. The tool does not allow one to embed multimedia files on documents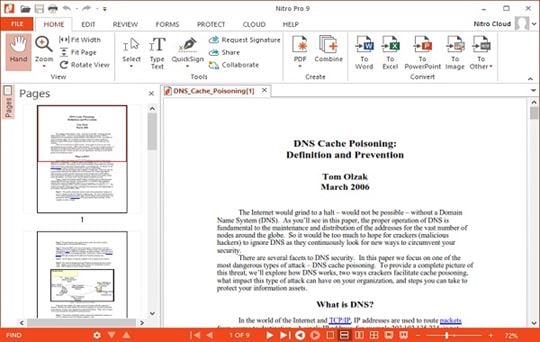 ---
5. Soda PDF PRO + OCR
The tool is exceptionally good when it comes to delivering standard PDF conversion functions that are surely part and parcel of many users today. The good thing with this software is that it is not only limited to offering basic functions as it has also been tailor-made to suit other additional yet colossal functions one may need. An example is a feature that allows you to create PDF documents from templates.
Pros:
1. It offers a good user experience through its a great user interface
2. It can be purchased in modules
Cons:
1. It does not support loading of multimedia content into your files