The Portable Document Format is commonly used in computing environments and across document exchange platforms. If you are experiencing issues with Nuance PDF to Word Converter or any other PDF to Word Converter, you may be disadvantaged. This article will help you troubleshoot and solve Nuance PDF to Word Converter problems. It also provides you with detailed information on the best alternative to Nuance PDF to Word Converter.
Part 1: The Best Nuance PDF to Word Converter Alternative
Step-By-Step Guide on How to Convert PDF to Word
Step 1. Import PDF Files
Download PDFelement Pro, install and then launch it. The primary window has the "Convert PDF" button. Click it and start dragging PDF files you want to convert to the pop-up window. This software allows batch conversion of PDF files. Therefore, you can drag as many PDF files as you like.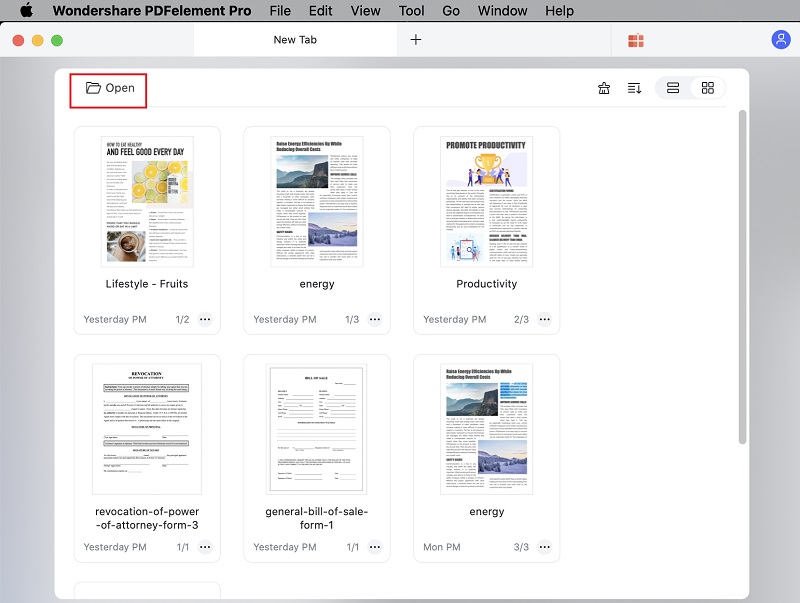 Step 2. Select Your Output Format and Convert PDF to Word
Since we are converting "PDF to Word", you will have to select "To Word" as the output format. And then click the "Convert" button on the right control pannel to convert your PDF files to Word.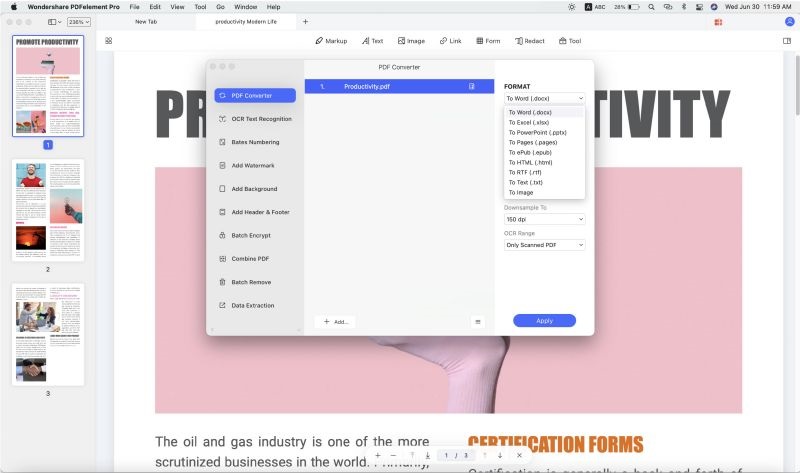 PDFelement Pro - The Best Nuance PDF Converter Alternative
PDFelement Pro is all you need. It's simply the best PDF to Word Converter that not only allows you to convert but also create, edit, secure, control PDF pages and share PDF documents with any person. The Pro version also comes with OCR Technology, allowing you to search, copy, edit, and convert scanned PDF files with ease.
Why Choose This PDF Editor:
It converts PDF files to Word, Excel, PowerPoint, EPUB, HTML, Plain Text, Rich Text, and images with just a few clicks.
The software comes with a mine of professional editing tools that enables you to add, delete, insert, replace, extract, crop, watermark, remove the watermark on PDF files and control PDF files and pages completely.
Users can protect their PDF files by not only adding passwords or permissions to their PDF files but also place e-signatures and custom stamps on their documents.
You are free to share PDF files with anyone, through easily accessible and fast methods, which include uploading files directly to Dropbox, attaching them to your email or printing out the PDF files within the program.
---
Part 2: Fixed Nuance PDF to Word Converter Not Working Problems
Problem 1: Unable to Convert PDF document that is Greater than 22-inches by 22-inches.
Solution: While attempting to convert a 22-inch by 22-inch PDF document to Word you may encounter an Error Message that indicates that the PDF file contains damaged pages or too large files. Microsoft Word recognizes a maximum size of 22 by 22-inches, but you can workaround this issue and solve it using the following steps.
i. Open your PDF document with Nuance PDF to Word Converter.
ii. Go to File> Print> Nuance PDF> Properties.
iii. Select Custom> enter your desired dimensions> Clock OK> OK.
iv. Save your new file.
Problem 2: Microsoft Word 2013 Opens a Converted PDF to "DOCX" file in Compatibility Mode.
Solution: Even though the file is converted in the right way, Microsoft Word only opens your document in Compatibility Mode. To resolve this just convert the document within Microsoft Word 2013.
Problem 3: "ActiveX component can't create object: Word.Application" Error Message While Trying to Convert PDF Files from Internet Explorer.
Solution: You must install Microsoft Word on your desktop before you can convert PDF files using Nuance PDF to Word Converter.
Problem 4: Unable to Drag PDF file into Microsoft Word.
Solution: Nuance PDF to Word Converter does not support dragging and dropping of PDF files into Microsoft Word. To open a PDF file in Microsoft Word just click on File>Open and with PDF selected as your file type, browse to any PDF file and then click open.
Problem 5: Unable to Convert PDF file to Word from Internet Explorer.
Solution: When right clicking PDF file link in Internet Explorer and selecting "Open PDF in Word", nothing happens. This occurs if the link is an image rather than text. The PDF converter will be attempting to convert the image rather than text. Fix this by saving the PDF file to your hard drive and then converting it from there.
i. Right click on the PDF file and select "Save Target As".
ii. Specify the folder to save the file and click "OK".
iii. Browse to the saved PDF file, right-click on it and choose "Open PDF in Word".